It's time to get serious about sustainability. Learn More >
Communication Transformation
Workplace & learning: That's what we do
Our mastery of technology, combined with a deep understanding of today's workers and students, enables Cleartech to create the connections that spur productivity and enable learning.
Communication Transformation
Pandemics divide, technology unites
Bring people together. And move your organization forward. Our new eBook will show you how.
Sustainability
There's no time to waste
Not only our business and industry, but our very future depends on sustainable development. It's a challenge ClearTech embraces.
Hybrid classrooms
Introducing EduFLEX™
Bring UC capability to most any learning space – quickly & economically.
ClearTech Live®
When an ordinary Zoom call won't cut it.
Have the experts at ClearTech Live remotely produce your virtual conference. You focus on the content; we'll make sure the presentation is effective and professional.
Community Involvement
An unexpected honor
We passionately support our community, and this year a national AV industry
association recognized us for it – giving ClearTech its "Stepping Up Award" for
Community Outreach.
We're more than an AV technology integrator. We're the ally you need to thrive in a connected world.
What makes ClearTech the essential partner?
Agents of change
We're communication innovators
ClearTech combines the latest solutions with a keen understanding of how they apply to our clients' success. That's the essence of innovation in AV integration.
A new standard
We're service-obsessed
Being attentive to your needs is the least we can do for you – and the most important thing we do. That's why we've redefined the service experience. Technology is only as good as the people who support it.
Count on it
We keep our promises
That's what a trusted advisor does. Doing what we say we're going to do is in our DNA, and it's your assurance that we will fully deliver on the solutions we propose.
Broad expertise. Laser focus.
Elevating productivity
Workplace
No one understands better than ClearTech how AV technology can enable collaboration and spur performance to sharpen your competitive edge.
An education catalyst
Learning
Today's students, faculty and staff expect AV technology to be flexible, reliable and personal. We go a step further to make it affordable and easily adoptable.
A Mission to Connect
We don't just integrate technology. We bring people together to achieve more than any of us can do on our own.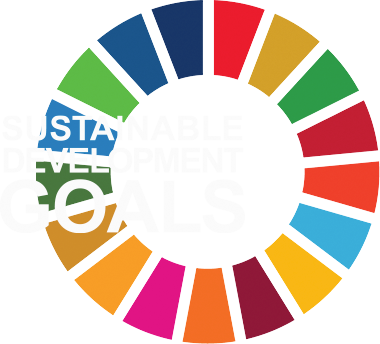 It's time to get serious about sustainability.
The clock is ticking, and we all have a part to play in building a sustainable world. Here's how ClearTech in putting words into action.
As 2020 winds down, we're picking up steam on a major initiative at ClearTech, one aimed at bringing clarity to businesses and other organizations that are trying to figure out to how to plan wisely, work productively, and spend prudently in a fast-changing workplace environment. The name of this initiative: "How Technology Will Unite Us…
Amid all the uncertainty caused by the Covid-19 outbreak, here are two things we know for sure: Videoconferencing has never been more important to maintaining business continuity. And with our enhanced help desk and remote monitoring capabilities, ClearTech is better equipped than ever to ensure you get the most out of your conferencing technology. We're…
ClearTech recently participated in Western Service Workers Association's Fall Back to School Drive We were able to raise funds in order to purchase 200 high quality backpacks and various school supplies to fill them up. Volunteers from our team coordinated with WSWA to provide contactless delivery in order to keep both volunteers and recipients safe….
Pepperdine Plans for the Unpredictable
COVID-19 sent a shockwave through the American higher educational system, just as it did every other aspect of our economy and society. But for Pepperdine University – a private Southern California institution that had long since embraced advanced learning technologies – the pandemic didn't alter the university's technology planning as much as it accelerated the timetable for doing so.
Add distance learning capabilities to every classroom