Granite Properties – Ready Collective flexible workspace
June 2023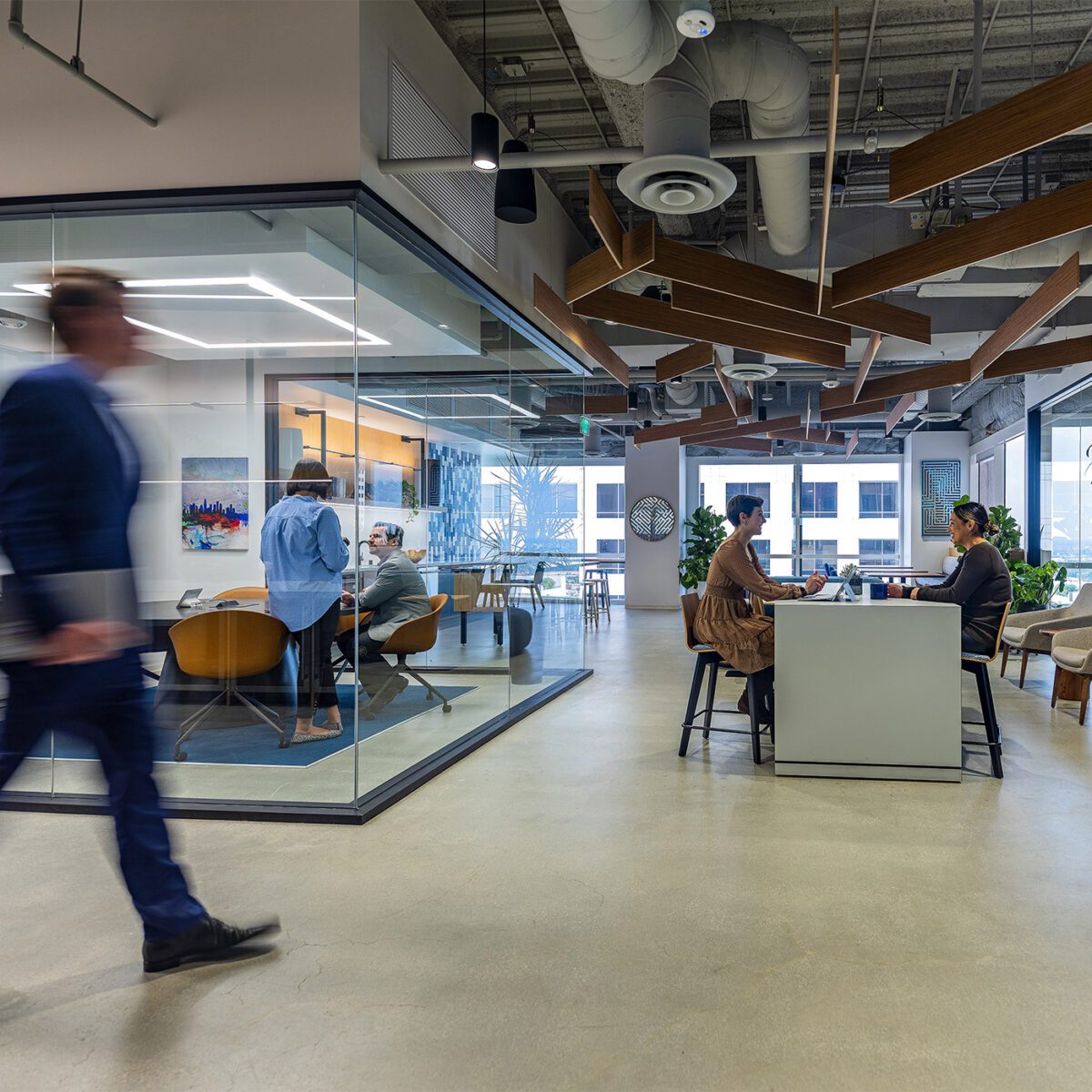 Case Study
Granite Properties – Ready Collective flexible workspace
Integrating a next-generation office environment.
When one of the United States' most forward-thinking commercial real estate developers set its sights on reimagining flexible workspace, its tech team turned to ClearTech for the ingenuity and expertise to bring its vision to life.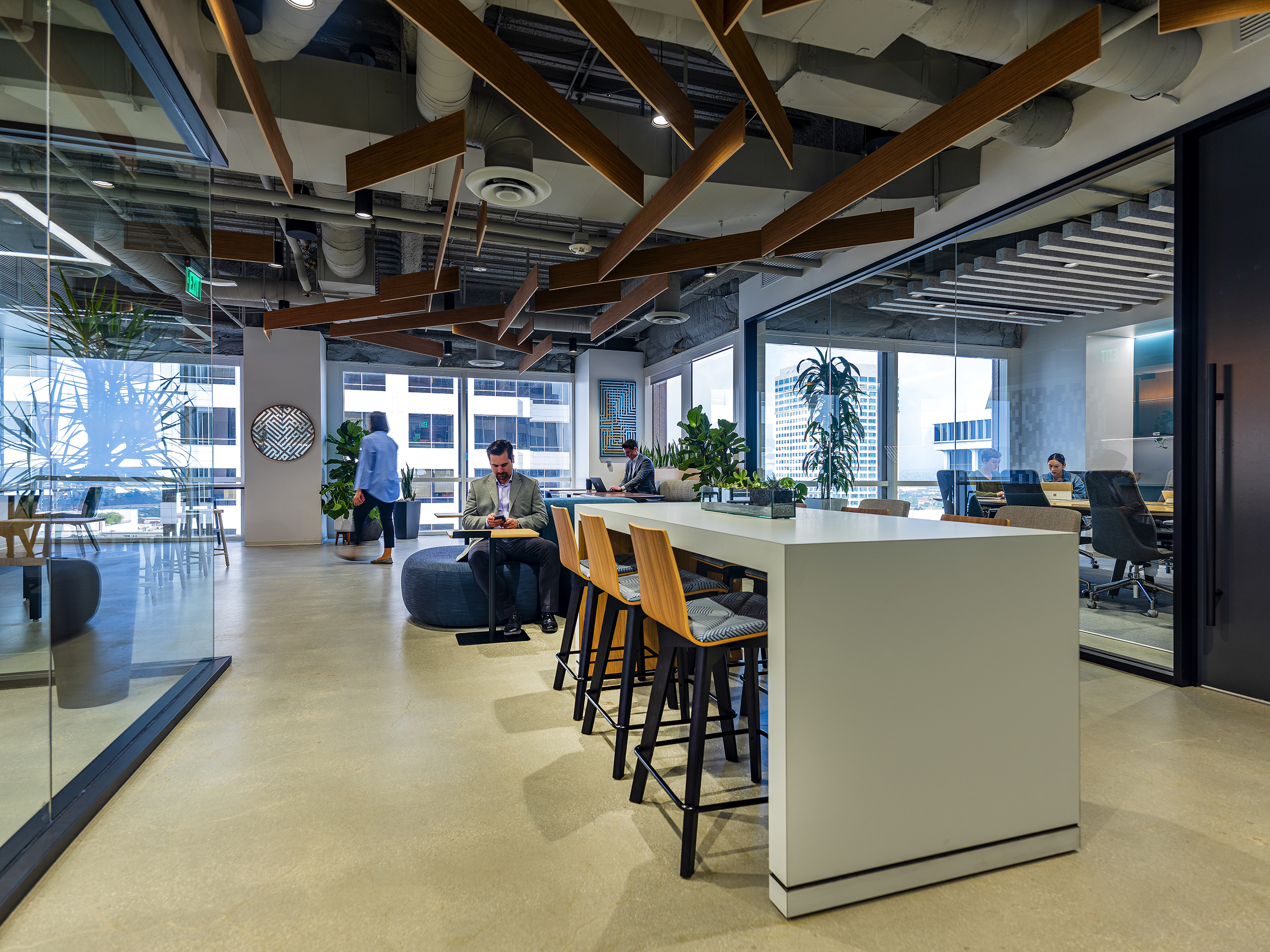 Situation
Innovation in an era of transformation
Granite Properties knows how to create desirable work environments. More than $7.7 billion in real estate transactions and more than 28 million square feet of real estate development and acquisitions have been completed by Granite. Fortune magazine and Great Place to Work® have also named Granite Properties to their Best Workplaces™ list for nine consecutive years..
The Dallas-based company's "evolve" leasing platform, designed by ASD|SKY, provides a menu of flexible office solutions, and its Ready Collective flexible workspace draws on decades of experience and visionary thinking to bring the "evolve" vision to life. Focused on adaptability and simplicity, Ready Collective offers tenants private office suites with an exclusive amenity center for an enhanced professional footprint. Says Granite Properties' director of technology, Chris Spaulding, "It's a next-generation office environment – one that takes flexible workspace to the next level."
Ready Collective's private office suites for teams of up to 28 people offer exclusive access to the Ready Collective's reception, kitchen, meeting rooms and lounge area on the same floor. All-inclusive, monthly-to-yearly leases provide flexibility, simplicity and predictability for startups, small businesses and current customers who need the freedom to pivot as their circumstances evolve.
For Ready Collective's @TheBrand location in Glendale, California, Granite Properties relied on ClearTech to design and integrate its collaboration and related communication technologies, including video conferencing capabilities, digital signage and full-floor audio.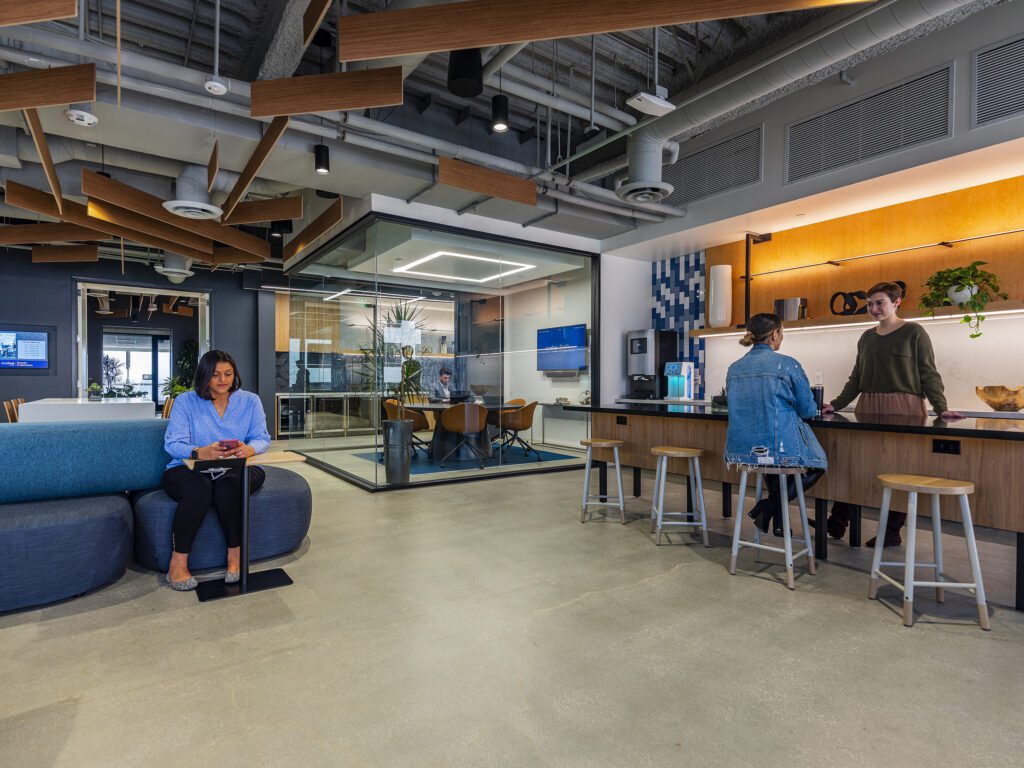 Challenge
Delivering on the promise of partnership
Ready Collective promises prospective customers a move-in ready space. On the technology front, that means everything from internet connectivity to full-fledged video conferencing capabilities will be functional on day one.
To create that kind of environment, Granite Properties expects its partners also to make a promise: to be more than an installer, and to add value beyond simply following orders. This gets to the heart of the company's success – its ability to harness the creativity and ingenuity of experts across disciplines to create solutions that truly are greater than the sum of their parts.
When ClearTech first met with Granite Properties, they told us, "Here's what we want. This is what we envision. How can you improve upon it?"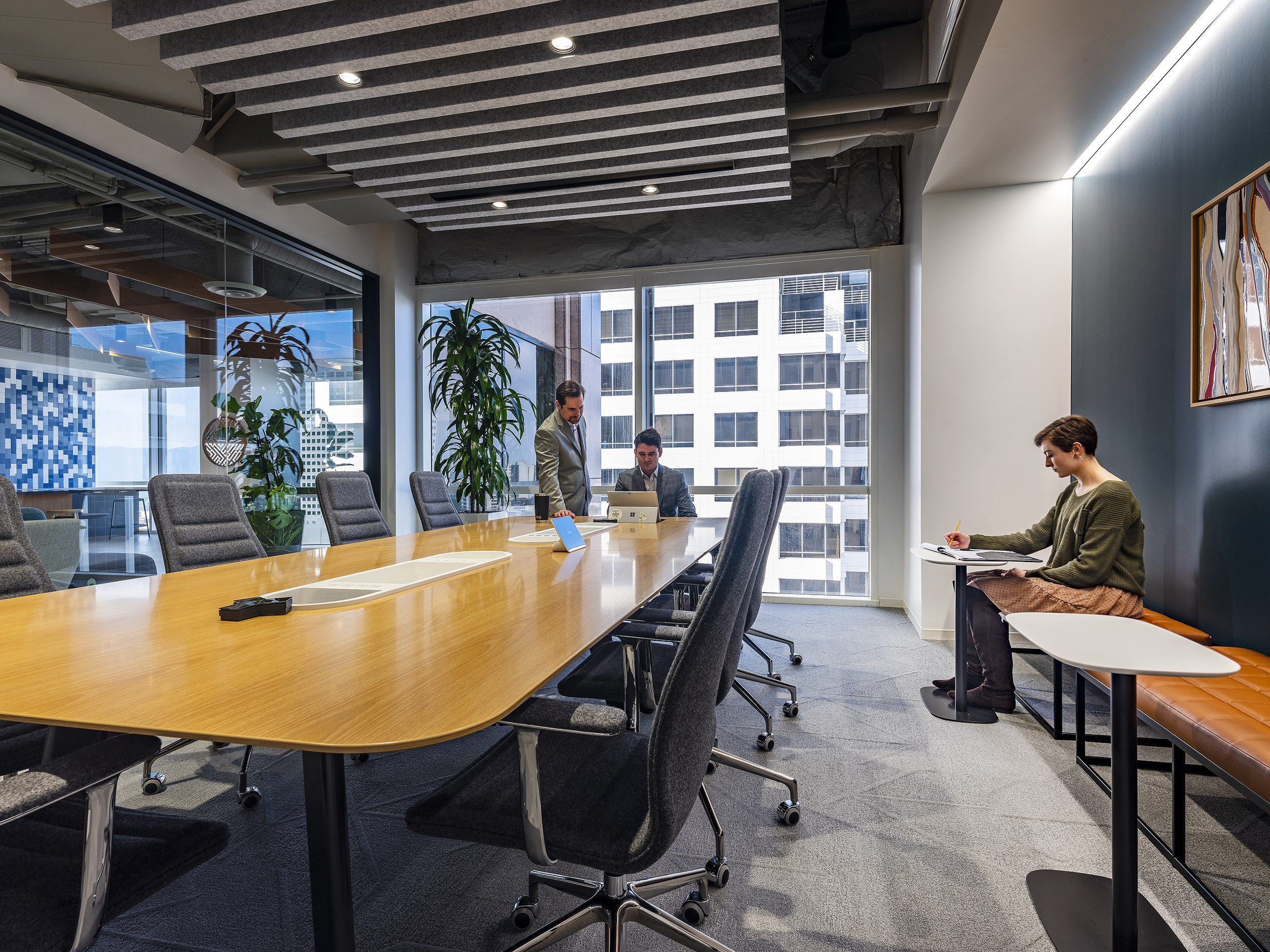 Solution
Taming complexity, advancing usability
ClearTech's goal for the Ready Collective environment was to deliver technology solutions that were as simple as they were robust – solutions that weren't just easy to operate, but simple to deploy, support, upgrade and scale.
PRIVATE SUITES & SMALLER AMENITY CENTER CONFERENCE ROOMS
Part of what makes Ready Collective unique is the attention given both to customers' private office suites and the amenity center. For the private suites and amenity center conference rooms, we focused on software-agnostic videoconferencing capabilities with no learning curve for customers.
In most private suite environments and the amenity center's smaller conference room, our solution featured Panasonic professional 55" 4K LCD displays paired with Poly Studio X50 devices for Zoom Rooms videoconferencing and presenting. The Poly Studio X50 also handled audio playback, while a Poly tabletop touch screen and IR remote provided full control capabilities.
LARGER AMENITY CENTER CONFERENCE ROOM
This environment featured a 24/7 rated Panasonic professional 86" 4K LCD display, behind which we installed a Poly G7500 Zoom Rooms videoconferencing device. Above the display was a Poly Eagle Eye IV camera, and an HDMI cable was installed in the existing table enclosure for laptop presentation through the G7500.
Six pendant loudspeakers, powered by an amplifier located in the nearby IDF room, provided audio playback, while two mic pods installed on the table provided conference audio pickup. A Poly C8 digital signal processor was also installed behind the display. A Poly tabletop touchscreen and supplemental IR remote controlled the G7500.
For room scheduling, ClearTech wall-mounted an iPad outside the room entrance. Data cable ran from the IDF room to the iPad, which was connected to a PoE+Gigabit adapter.
PANTRY AND MARKET AREAS
The amenity center's eating area featured a wall-mounted Panasonic professional 55" 4K LCD display. An Apple TV 4K installed behind the display provided streaming capabilities and was connected to the network switch via a data cable. Audio playback was provided by the display's built-in speakers, and handheld remotes were provided for the Apple TV and display control.
BACKGROUND MUSIC
The Ready Collective experience is enhanced by sophisticated, pervasive audio capabilities. A network of Sonos pendant loudspeakers offered customers the option of background music or sound masking, which is ambient background sound matched to the frequency of human speech to enhance privacy of conversation in public spaces.
For music, ClearTech recommended licensing the Mood Mix streaming service, a highly controllable audio resource that can be managed anywhere via a web browser. The audio system connected to the streaming service via a Sonos Port and rack-installed digital signal processor and control processor.
Rounding out the audio solution, an Apple iPad was configured with the Mood Mix app, multizone volume control and sound masking via a Crestron app.
DIGITAL SIGNAGE
Digital signage displays were installed outside each of the seven private suites. "Being able to tell prospective customers, 'You can be in your new, Class-A office space within days of signing a lease' helps drive home the idea of 'move-in ready,'" says Chris Spaulding.
Similar displays were also integrated into the kitchen/pantry area, where they provide easy-to-update information on offerings and events.
NETWORK & RACK
Behind the scenes, ClearTech provided a wall-mounted lockable equipment rack in the infrastructure room, which houses network and the aforementioned background music system components. Network components included a client-furnished PoE network switch, client-furnished firewall, a wall plate data port, and client-furnished wireless access points in various ceiling areas.
Result
A flexible workspace that goes further
Perhaps the most basic measures of success are whether the project is completed on time and on budget. To ensure we succeeded on both counts, ClearTech had weekly meetings with the whole construction team, including the general contractor, representatives from the various trades, and the Granite Properties team. We won praise for clear and constant communication, our adherence to schedules and deadlines, and our respect for the detailed nature of our partners' work.
Another measure of success: Following completion of the project, Granite Properties invited ClearTech to expand the scope of our audio solution to additional spaces, including the private suites and conference rooms.
"We think of ClearTech not as a vendor, but as a partner," says Chris Spaulding. "Ours is a collaborative design partnership and an implementation partnership…We want to work with companies that have our vision, and we like ClearTech's partner mentality and values."