People. Partners. Family.
The ClearTech difference is our people. They're the reason our firm is an industry growth leader, why we've been profiled by most every major trade publication, and why so many of our client relationships have flourished year after year.
The secret to assembling such an amazing team: our focus on culture and values, including client service, mutual commitment, personal well-being, and investment in our community and planet. It not only makes us more effective, it makes life a lot more fun, too.
The people of ClearTech.
ClearTech is a career destination by design.
Culture and Investment lead to commitment and longevity.
There's no magic formula to creating a team like ours. But, from day one, we did have a plan, which was to make ClearTech a place where people feel respected in all their diversity and are given the opportunity to cultivate their strengths and let their talents shine. We strongly believe in education and training, and in creating career paths for the individual. Simply put, we care about the happiness of our people, and in return ClearTech has been propelled forward by a team that bands together like a family.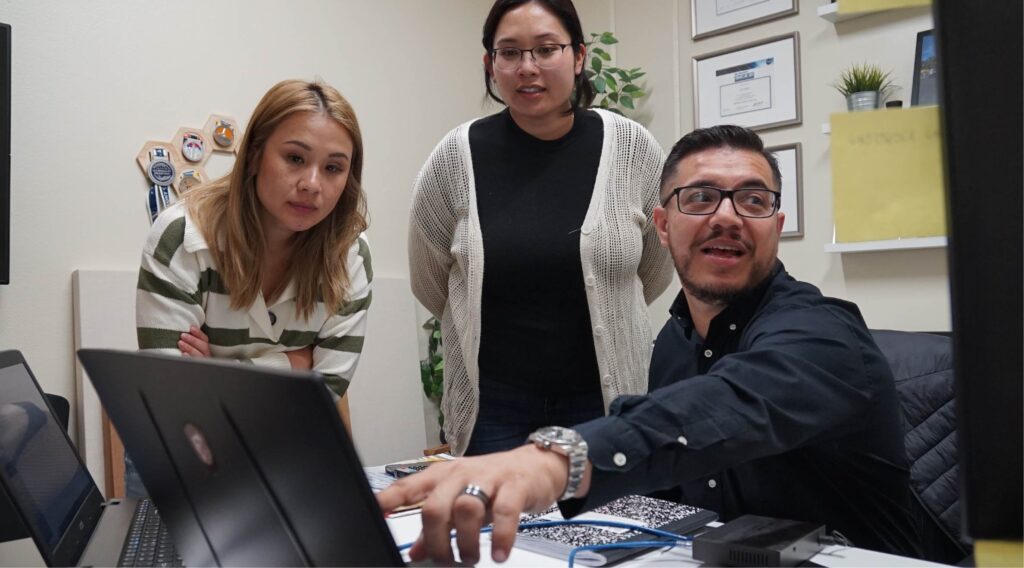 Sign up for the ClearTech Connect newsletter!
What our clients say
"ClearTech are innovative designers, advisors and integrators who attentively listened, were responsive and furnished solutions that optimized the learning environment."
Campus Director
Southern California private university
"ClearTech is an excellent choice. All our locations are happy, and we hope to continue our relationship to make sure that our systems stay up and running."
Regional Facilities Manager
Fortune 500 utility company
"Project management and communication have been the best of any AV company I have worked with. I have no reason to look any further for an AV partner."
Network Computing & Telecommunication Systems Supervisor
Southern California-based community college
"ClearTech was a critical partner from the very start. They have been 'on the ground' with us the entire way. ClearTech really cares about their clients and makes sure that the technologies provided fit their client's needs."
Dean
Southern California public university
"ClearTech is really good at getting to the best solutions – solutions I have not heard of. We are partners!"
Client IT Lead, Collaboration Technology
Fortune 500 utility company