ClearTech Launches ClearTech LIVE, a Professional Remote Production Service for Virtual Conferences
April 2021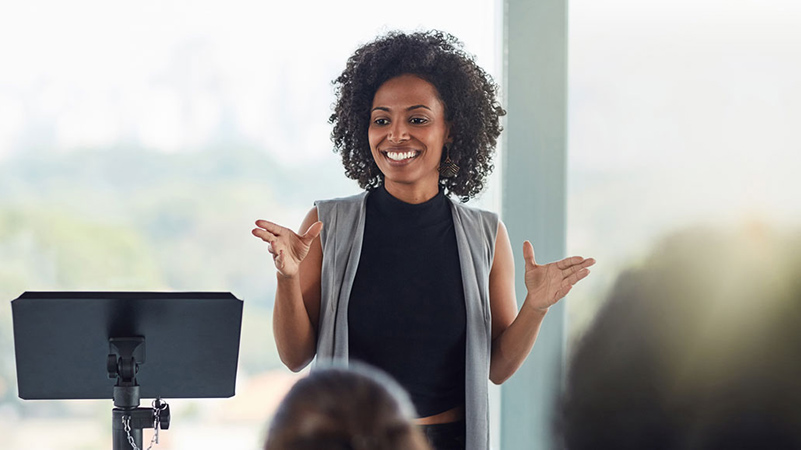 ClearTech Live provides virtual conference management for more interactive, effective and professional events.
ClearTech introduces ClearTech Live, a professional remote production service for virtual conferences.
From town halls to high-stakes investor calls, ClearTech Live technicians will produce virtual gatherings remotely on the platform of one's choice – giving them the polish and predictability that will retain and engage any audience. And after the successful conclusion of the event? ClearTech will provide a broadcast-quality recording that can be repurposed as a company video, training tool, press vehicle and other marketable assets.
"Our ClearTech Live production team will manage every detail, so your event is more interactive, effective and professional," explains ClearTech Founder and President, Christina De Bono. "You focus on the content, and we'll make sure the presentation is effective and professional."
ClearTech Lives offers end-to-end production for any virtual event:
Pre-production – Including platform optimization, content gathering, preliminary buildup of elements in VMIX, OBS, Wirecast, etc., creating a run-of-show document, and conducting virtual rehearsals.

Live video production – ClearTech Live directs production remotely managing camera switching; PowerPoint, graphics and video content; start/stop stream and live-event troubleshooting.

Post-production – ClearTech delivers a high-quality recording of the event and will engage for a quick meeting debriefing/recap. The ClearTech team can also assist in repurposing recorded content for promotional and training purposes, etc.
"The better the production, the greater hold you have on the audience. This boosts participation, making your virtual event just as engaging as an in-person one," says De Bono. "The ClearTech Live team handles everything remotely. There's no need to bring in equipment or otherwise disrupt your workplace. We'll handle all the details, freeing you to focus on your presentation's content."
For more information about ClearTech Live, please visit https://www.cleartechav.com/cleartech-live/. For media inquiries, please contact Kelly Perkins at kelly@cleartechav.com or by phone at 612-298-7688.