Looking Back & Leading Us Forward: Joe Perez Reflects on 10 Years at ClearTech
August 2023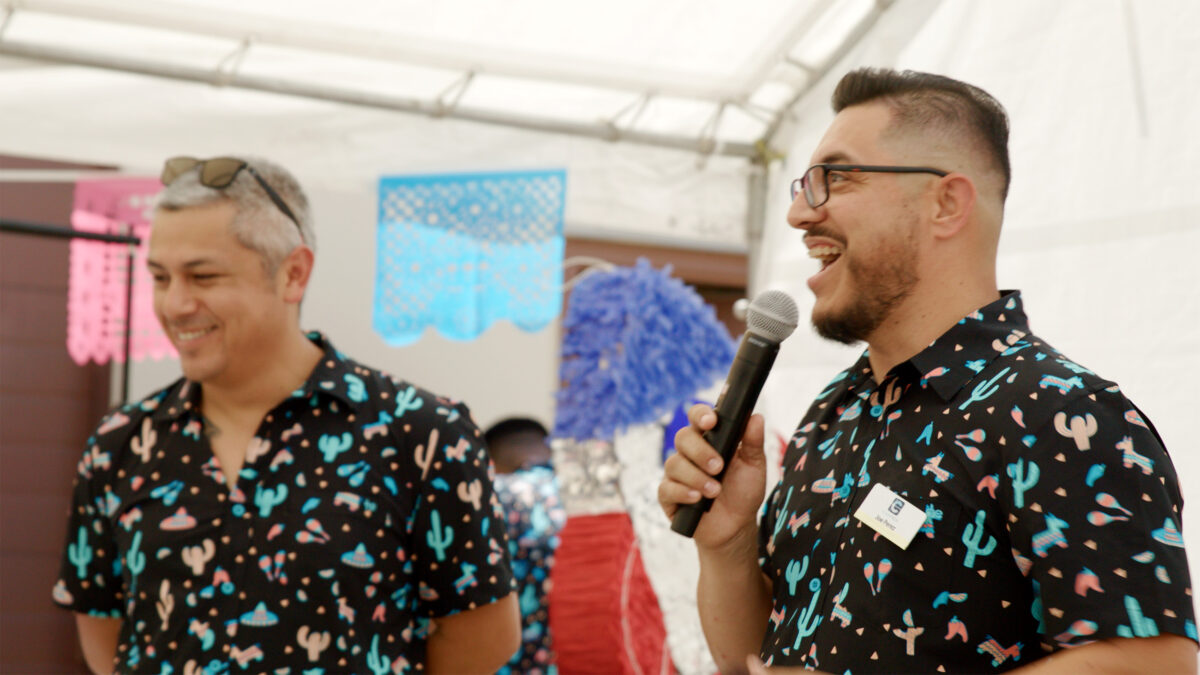 An Interview with a Leader Committed to Diversity, Community, and Sustainability
ClearTech was a very different company when CTO Joe Perez signed on in 2013. It had far fewer clients than it does today – and just two full-time employees. But when founder Christina De Bono asked Joe to help realize her vision for the company she wanted to build, he didn't hesitate.
"Our visions overlapped 100%," says Joe. "Christina wanted ClearTech to be a different kind of AV integrator, one that could be a real partner to those it served and establish life-long relationships with them. Both of us had been in the industry long enough to note how few AV companies truly invested in their clients, and we saw an opportunity to redefine those relationships. It was like we were reading each other's minds."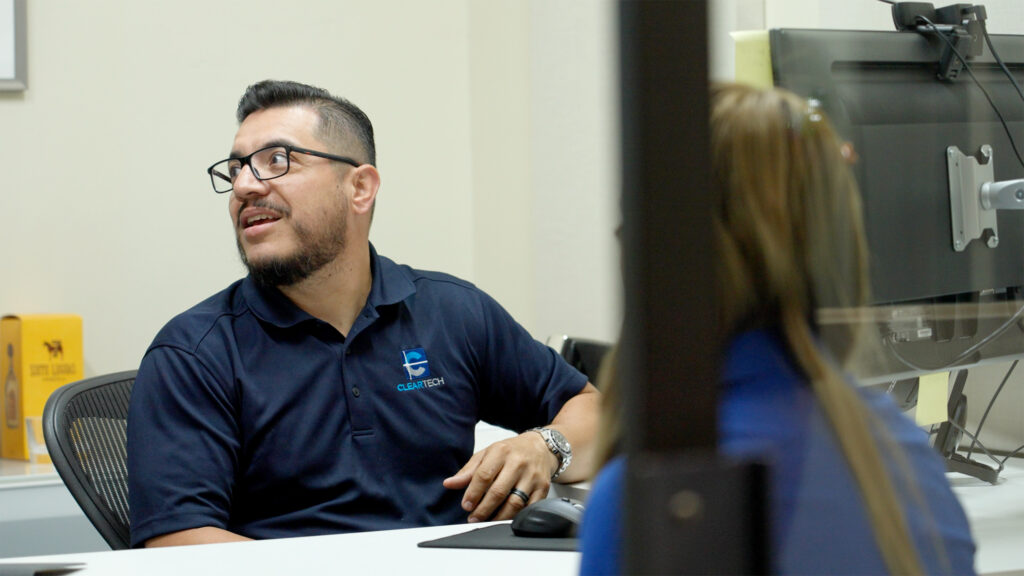 Ten years later, Joe and Christina not only share a vision, they share credit for creating a company that has achieved national recognition for the pace of its growth as well as its commitment to diversity, community, and sustainability.
On the occasion of Joe's 10th anniversary, we asked him about his journey at ClearTech as well as the road ahead.
What was ClearTech like when you joined?
The company was growing fast, taking on pretty significant projects with well-known universities and corporations in Southern California. My initial responsibilities involved providing support for those projects and assisting with pre-sales opportunities. Along with that, I started to put together an expansion plan to bring in a full-time installation team and all the tools necessary to support our vision. Within a few months, we had assembled our first full crew.
Did you have time to catch your breath after that first wave of growth?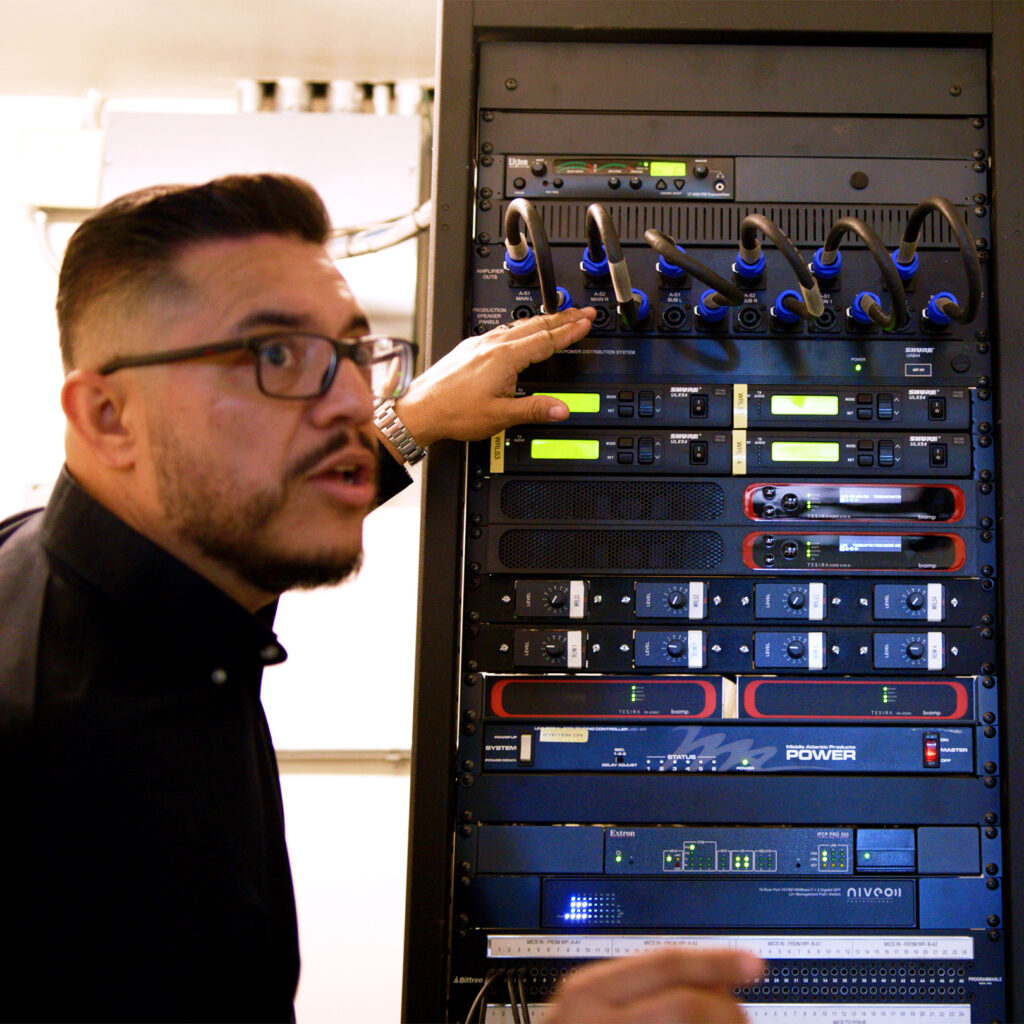 Hardly! ClearTech's business spread like wildfire. The challenge was to meet our responsibilities to all our clients while building a scalable organization. For me, personally, that meant I needed to grow professionally in areas that went beyond my technical knowledge. It was a crazy time! While shepherding all these projects from conception to completion, I became a part of industry trade associations, established relationships with industry peers and mentors, and greatly expanded my knowledge of business fundamentals.
On multiple fronts, our membership in NSCA, or the National Systems Contractors Association, really helped smooth the way forward for me. They provided comprehensive tools to scale the business and really guided my professional development. One benefit, in particular, was NSCA's focus on strategic planning – establishing goals for the growth of your business and figuring out how to address them systematically.
What are your goals for ClearTech?
That's a question that a lot of companies like ours might struggle to answer. They're so caught up in the needs of the moment, that they haven't really thought about the future. But because of our commitment to strategic planning, we discuss those goals often and keep them at the forefront of our thinking. For example, we're very focused on continuing our strategic growth, especially in managed services. Now, that's something a lot of integrators talk about, but our approach is based on the strong partnerships we've established with our clients. The knowledge and trust we've established enable us to tailor our services to their precise needs – and evolve them continuously in response to our clients' changing requirements. The range of what we can do is pretty wide, extending all the way to providing full-time on-site support.
Managed services is just one aspect of our larger focus on being a true partner to our clients. We're also continuously optimizing the way we meet our clients' needs – from how we build out and test the technology we provide, to how projects are managed.
While systems and processes are essential to providing great service at scale, the single most effective way to serve our clients is to hire people who will really invest in our clients' success. That means hiring people who combine integrity and commitment with talent and skill.
ClearTech has received recognition for the diversity of our team, and you might conclude that we seek out employees from diverse backgrounds. But I think it's truer to say that we look for talent and commitment in people from every background. If I see those qualities in a person who's never even worked in our industry, I'm still going to take a close look at them because everything else I can teach. I can provide education and opportunity if they come to me with the raw materials.
It sounds like you place a real premium on investing in people.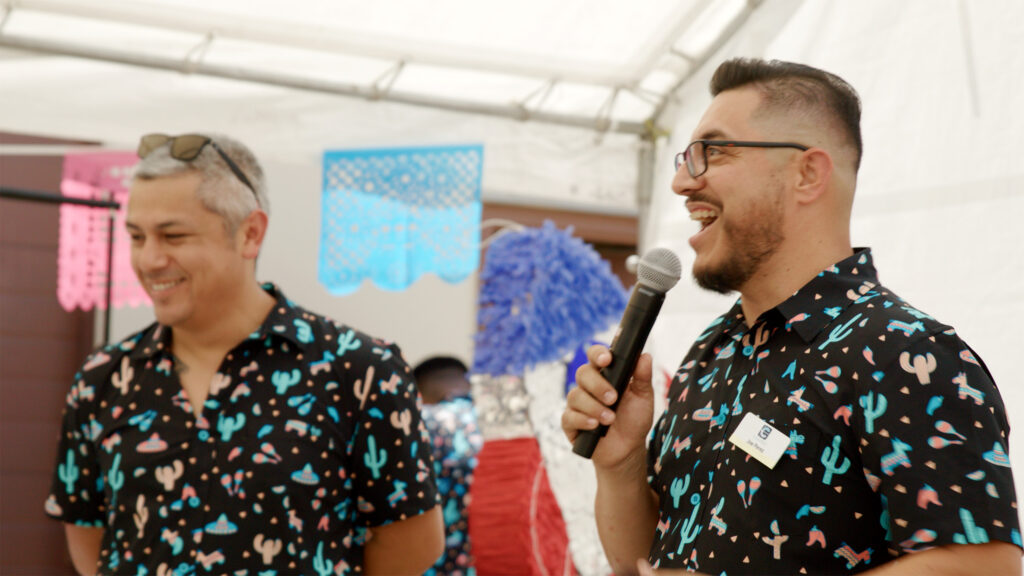 Yeah. In fact, that's not just a professional goal for ClearTech, it's a personal goal of mine because I get a lot of pleasure and satisfaction out of sharing my knowledge with our younger staff – who, by the way, often have plenty to teach me. The sharing of knowledge and experience has become part of our institutional culture. I believe there are lots of really talented young people out there. They just need to begiven good direction and a little encouragement – and then they unleash! You hear older folks complain that the younger generations are lazy, but I think you just need to hit that "unlock" button with these individuals by putting them into a role and a culture where they can thrive.
What other goals do you have for yourself as you look toward the next ten years of your career?
Working to achieve sustainability is a real priority, and it's one I share with ClearTech. Personally, I've always been the kind of person who wants to leave the table cleaner than it was when I took a seat at it. I've never wanted to leave a mess for others. Well, as ClearTech has grown, sustainability in general has been on a backslide, and Christina and I really want to do something about that. We want to evolve our company to generate less waste, and we also want to use our knowledge and passion to bring the industry along with us. That's why we co-founded Sustainability in AV (SAVe).
So what will ClearTech look like when you celebrate your 20th anniversary?
On the sustainability front, I think we'll be able to look back on ten years of steady and substantial progress. ClearTech will also be larger and more capable than ever, and I think that we'll be an even better place to work. We have always thought of ClearTech as a career destination for our staff, and every day we get better at creating a culture where people can take real satisfaction in what they do. My goal is to keep everyone on an upward arc so that they can reach their potential while helping ClearTech reach its potential, too.