Pepperdine Payson Library
August 2023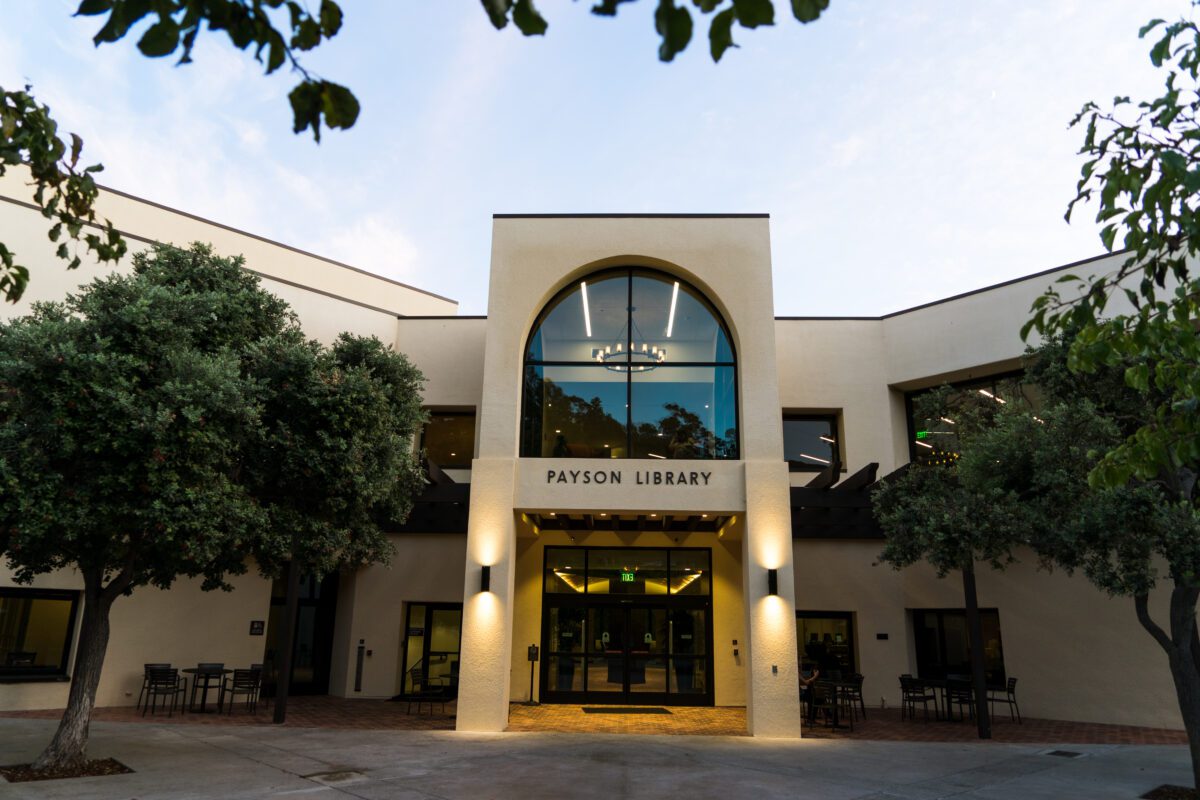 Case Study
Pepperdine University
Payson Library Renovation
As part of its $18.8 million renovation of the Payson Library, Pepperdine University turned to ClearTech for an AV integration customized to the needs of today's digital learners.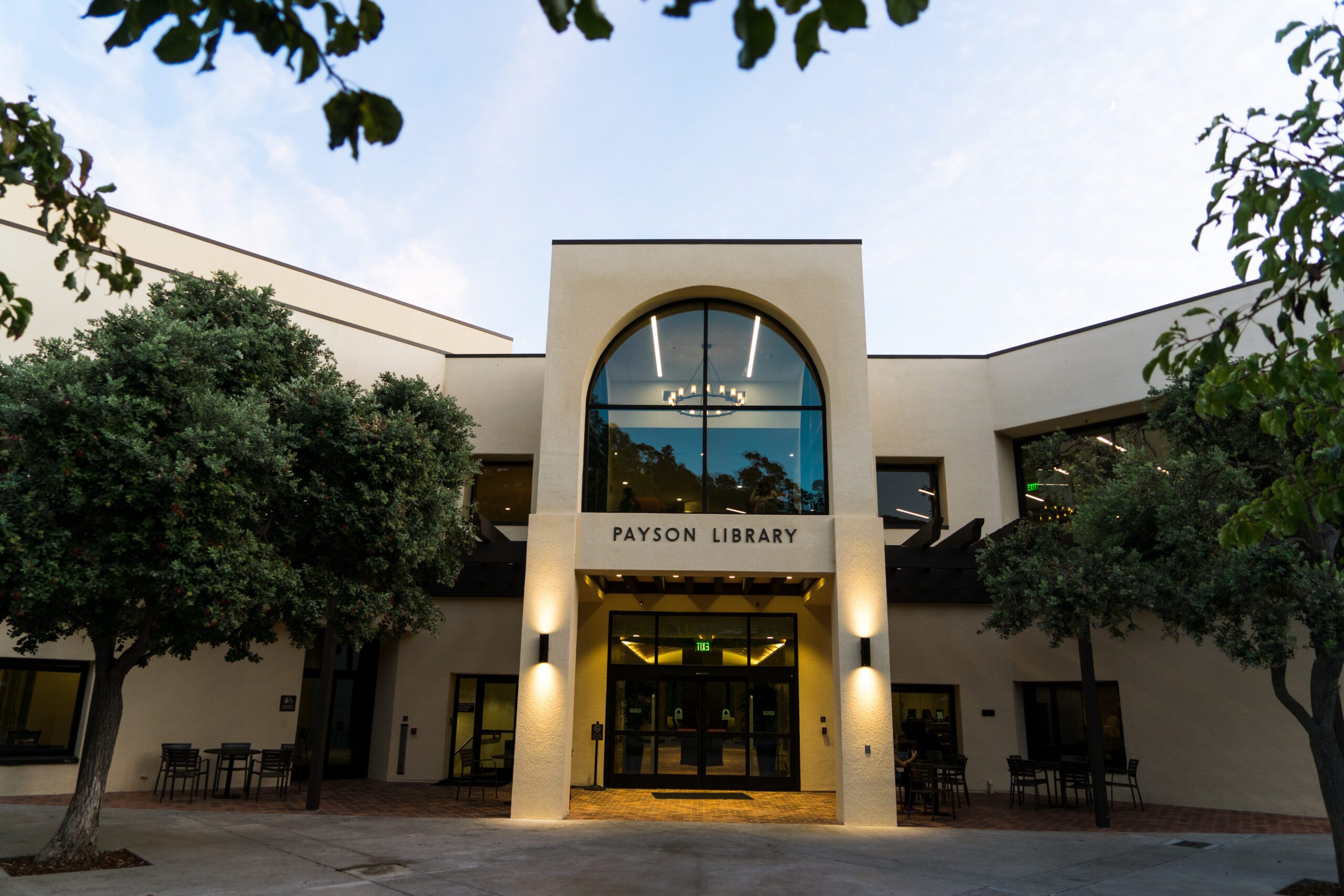 Challenge
Bringing a vision to life.
Introducing state-of-the-art AV technology to the 50-year-old Payson Library was an incredible opportunity for both ClearTech and Pepperdine University to reimagine the role of a campus fixture.
Quoted in Academic Impressions magazine, Pepperdine Dean of Libraries Mark Roosa said the intent of the renovation was to create "a more visionary learning space…and to examine how the academic library can support both emerging academic trends and social formation on campus." Replacing traditional bookshelves with research and learning spaces, it would reflect "a blurring between the library and the dorm experience, between the library and the café…and a domestication of library spaces, where learners crave study spaces that resemble the living room."
Realizing Pepperdine's vision for the Payson Library demanded more than technological expertise. Creating a visionary learning space required visionary thinking. That's why the university turned to ClearTech.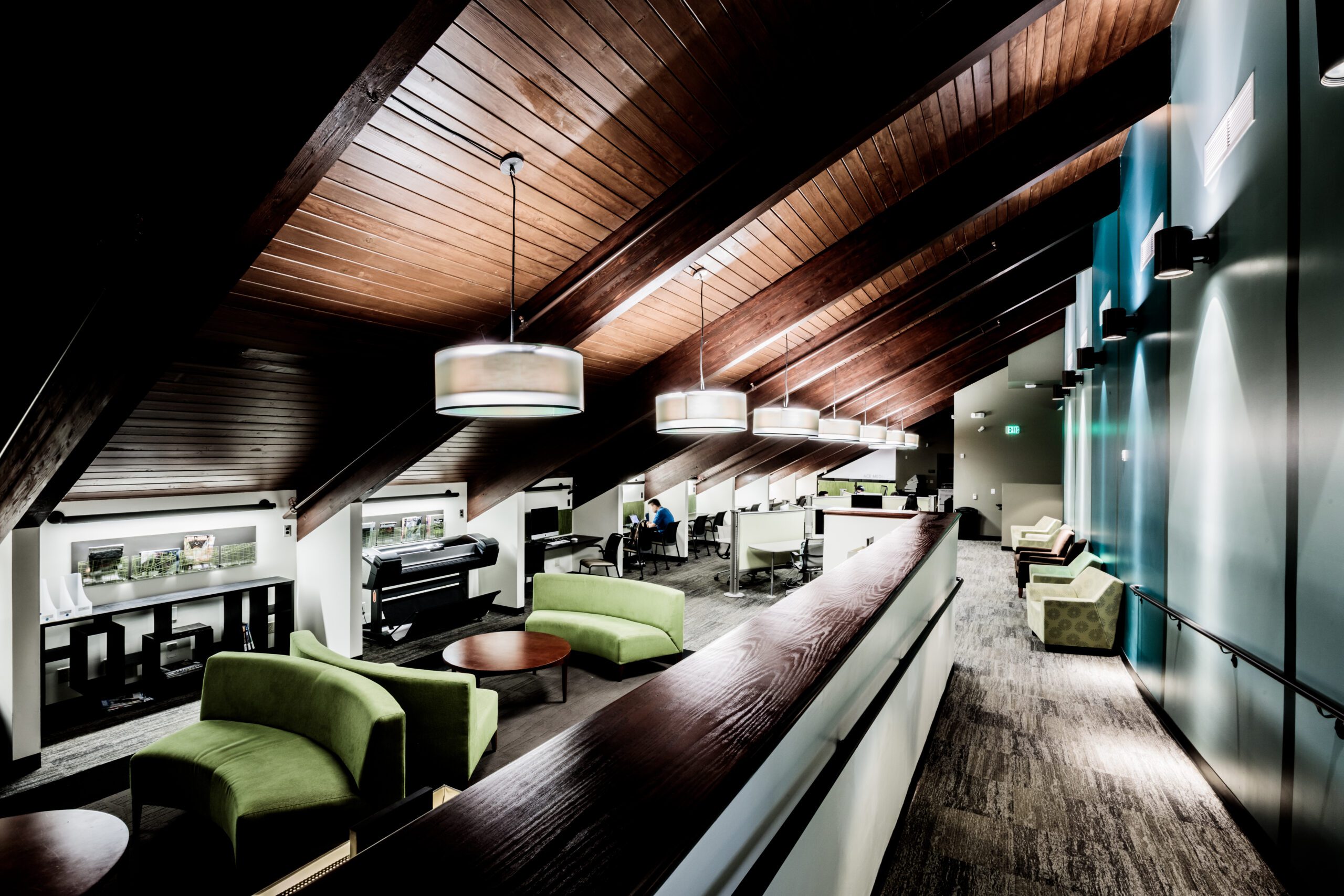 Solution
Technology for today's students.
The Payson Library reopened in September 2017 after an $18.8 million renovation. Among the new features were a flex space called the Surfboard Room, a dozen new classrooms and study and lecture/seminar spaces. The renovation also included expanded and varied study areas, a learning commons, individual study carrels and triple the number of study rooms. Special collections and archives spaces were upgraded as well. In addition, the library boasted a centralized student academic assistance center, a maker lab, fireplaces, patio and Starbucks coffees shop.
"Our intent was to make the library more focused toward the study needs of today's students," said Max Brown, Account Manager at ClearTech. To accomplish that objective, "We added and integrated the AV technology that would set the pace for future classrooms on the campus, and we adapted all of the learning spaces in the Payson library for changing trends and technology for higher education."
The Payson Library, continued Brown, "was an underutilized space on campus, so this was an opportunity to update the classroom AV technology. It was also a chance to make another part of the campus more attractive to students and everyone else – part of keeping up the appeal of the school and a sense of 'return on tuition.' All of that factors into an AV project now. It's not just projectors and screens."
"We worked very closely with Pepperdine to create the right kind of technology environment for today's students," added ClearTech founder Christina DeBono. "Thinking about young people's technology experience, for example, led to replacing button-touch control panels with Extron's newest TouchLink touchpanels, which offered both a familiar interface to students and a degree of programmability that enhanced their utility.
ClearTech programmers customized the touchpanel to offer two levels of control: a basic on/off functionality for the typical user, and a more granular operational capability for instructors and tech staff. By entering a code into the system, the latter group of users could access a much deeper layer of functionality without complicating the experience for the former group.
As part of ClearTech's mandate to integrate technology into a high-design environment, aesthetics were considered at every turn. They led, in part, to ClearTech's decision to use sleek Middle Atlantic racks in the classrooms. "They look more like furniture," says Brown. "It was a way to keep the AV very present in the room. In the past Pepperdine had stored classroom equipment in wall boxes or in the instructors' desk racks. The way we did it, it's not like we're hiding the technology."
Rack heights, said Brown, were calculated for convenient placement of users' laptops and other devices. The same ergonomic thinking drove the placement of cable cubbies and input plates. Within each rack were the room's Yamaha Blu-ray player, the base station for a Shure QLXD wireless microphone system, and a JBL CSA series amp, which powers Tannoy ceiling speakers in two classrooms and JBL Control 28 speakers in the lecture room and open-study space. The JBL CSA amps were also picked for their EnergyStar rating – an important consideration at Pepperdine, and one that figures into every ClearTech recommendation.
The Payson Library is also notable for its sensitive use of audio technology, particularly in regard to sound transference between rooms. ClearTech specified ceiling-mounted speakers vs. wall-mounted ones. The choice reduced per-speaker coverage and consequently increased the number of speakers needed, but this was a cost Pepperdine gladly accepted.
Equipment choices reflected Pepperdine's efforts to standardize AV technology across its campuses in order to make maintenance easier and more economical. JBL speakers and amplifiers, Extron control elements, Panasonic projectors and Da-Lite projection screens were already in wide use at Pepperdine, and ClearTech utilized them at the Payson facility.
Technological uniformity also suited the school's teachers and instructors, who can utilize the AV technology across campus without having to get up to speed on entirely new systems.
One thing that does change, however: the technological sophistication of subsequent integration. "The systems installed at Payson build and improve upon the technology models that are familiar and essential to Pepperdine instructional spaces," says Brown.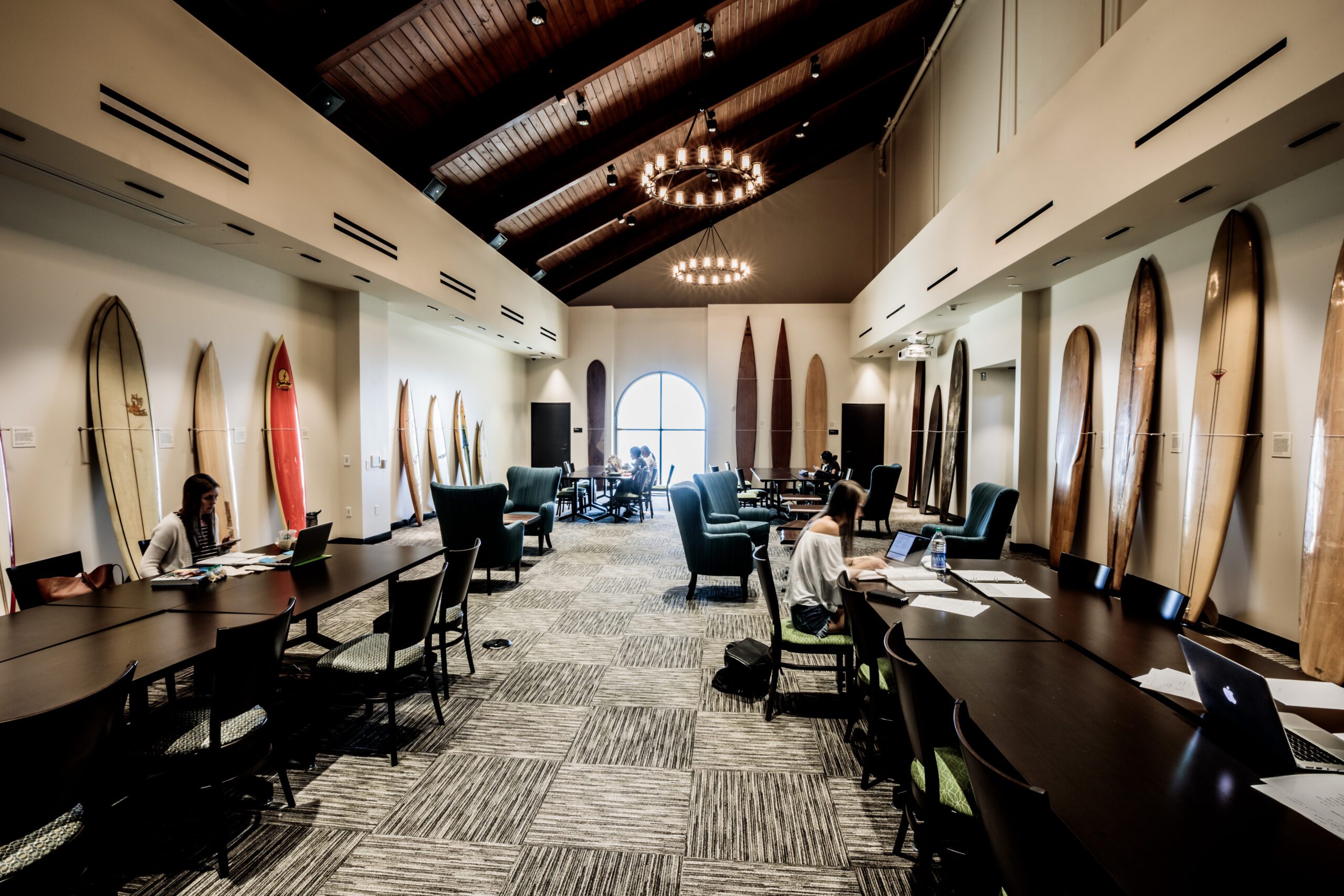 Outcome
A dramatic step forward.
The Payson Library project transformed one of Pepperdine's oldest buildings into one of its most advanced – a model for what will come next. "Every step we take builds on the previous one to create the next one," says Ben Veenendaal, executive director of campus master planning and design. "It's an education."
As Pepperdine's principal AV technology partner, ClearTech has played an instrumental role in making the university a digital learning leader.
"We are tremendously proud of the work we continue to do with Pepperdine," says ClearTech founder Christina DeBono. "Universities today compete for every single student, and they distinguish themselves by offering a superior learning experience. Nowhere is that in greater evidence than at the Pepperdine Payson Library."