FirstService Residential California Headquarters
May 2019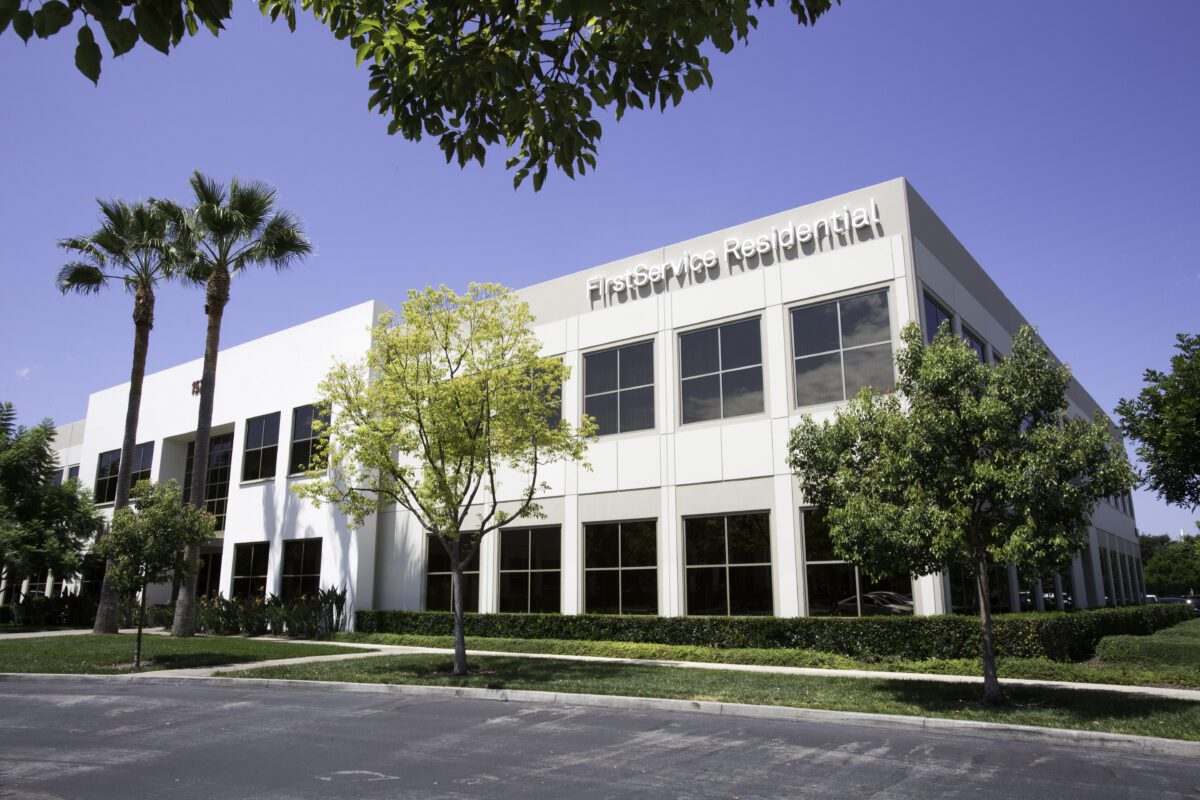 Case Study
FirstService Residential
California Headquarters
This innovative company monitors and manages a multitude of properties. Our mandate was to provide a robustly capable AV integration that was easy to operate and simple to maintain.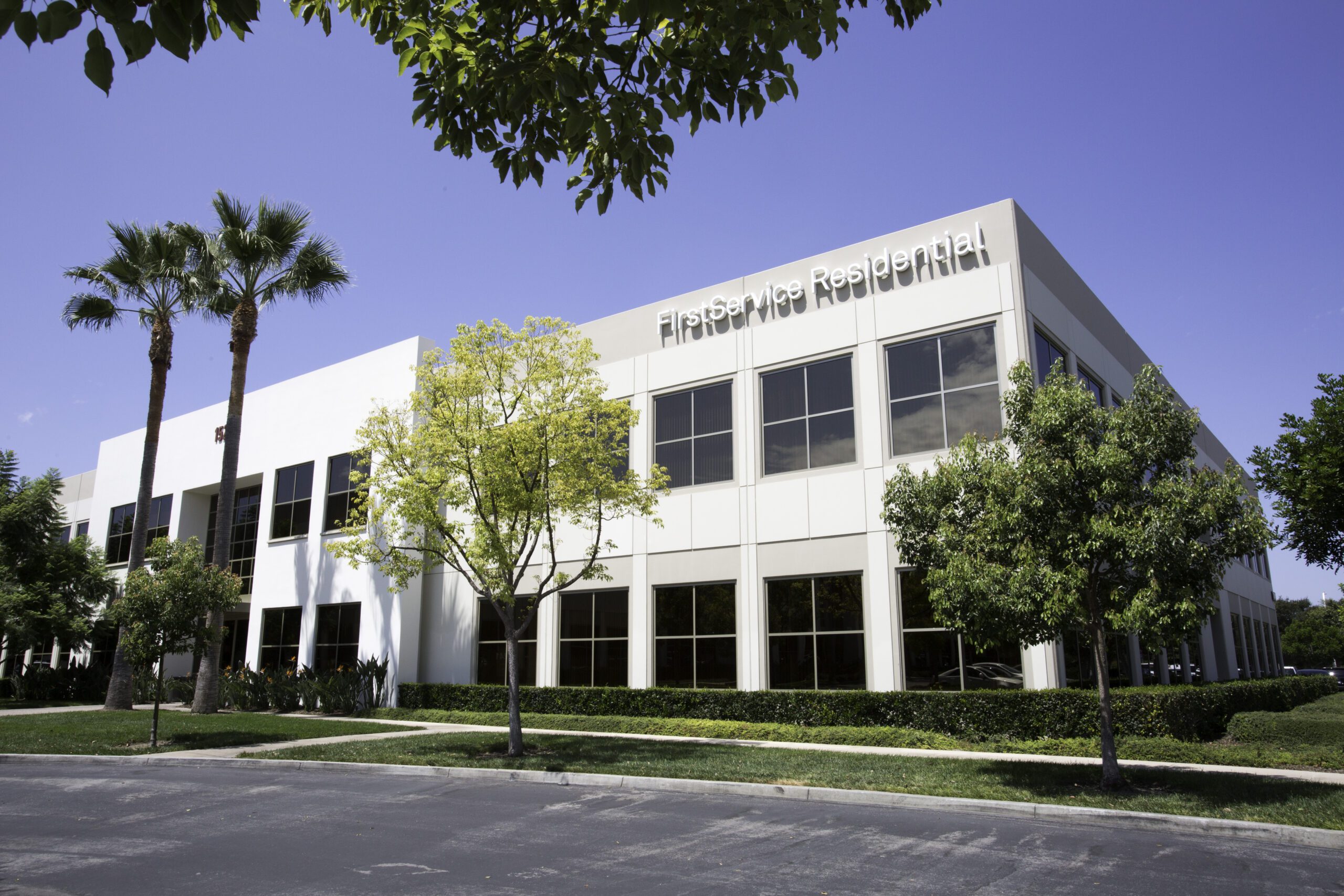 Challenge
Capability, affordability, simplicity.
When California-based HOA and community management company FirstService Residential merged two of its offices to create a new headquarters, facilities manager Karyn Flores couldn't have been clearer about the company's expectations for the new AV integration. It should offer state-of-the-art AV, at a reasonable price. And, Flores stressed, it had to be very easy to use.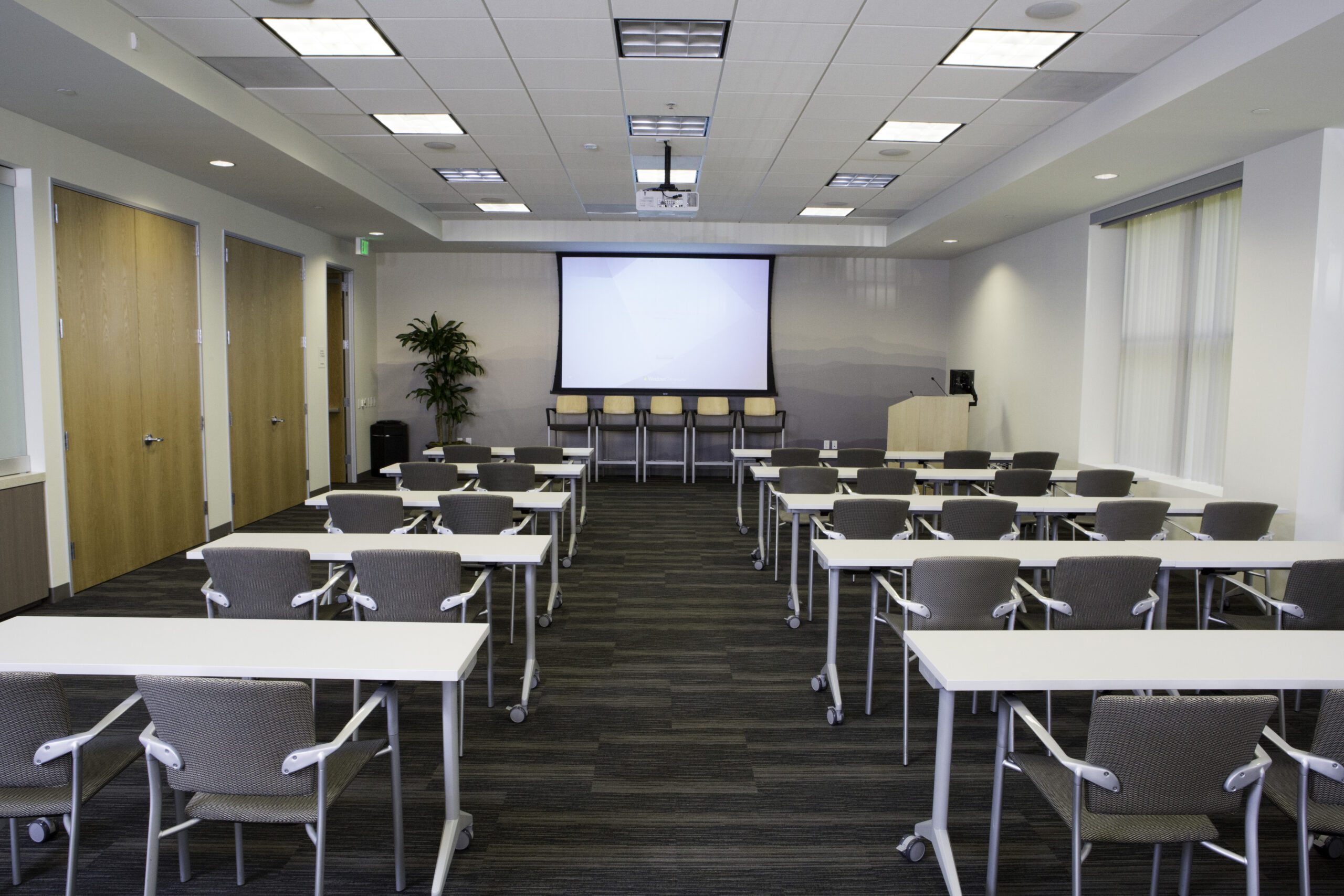 Solution
No more crossed fingers.
FirstService Residential is like a number of our clients: dependent on AV technology, without a lot of bandwidth to service and support it," says, ClearTech founder Christina DeBono. "They needed a system that was both robustly capable yet simple to use and low-maintenance." No babysitting the AV. No keeping their fingers crossed that the system would work as promised.
"We knew from the start that Extron would be a perfect fit. We had just finished a project at a local university where we installed Extron products in 23 classrooms, and were able to give Karyn a tour of the distance learning center there." After demoing the integration, Flores had no hesitation about moving forward.
"Extron TouchLink Pro touchpanels provided the easy control they wanted at the right price," says Christina. "The Pro Series touchpanel and control processor also provided bullet-proof dependability and allowed for easy expansion." Along with the presentation room, FirstService's two meeting rooms required MediaLink MLC 104 IP Plus button controllers for single-projector and source selection.
The large presentation room – 26 feet by 62 feet – had configurable seating and table arrangements for training sessions, webinars, vendor fairs and all-company meetings. Here ClearTech built an Extron TLP Pro 720C Cable Cubby TouchLink Pro Touchpanel into the custom lectern at the front of the room. It provided the presenter full control over source selection, microphone and program audio, and projection screen. It also included a teleconference phone dialer with microphone and audio level out control. The Pro Series touchpanel worked with any Extron Pro Series control processor, and ClearTech chose the IPCP Pro 350 for this mid-size application. "It was not only more powerful than earlier versions," says DeBono, "the IPCP Pro series had advanced security standards and Gigabit Ethernet." It was also configured with Global Configurator.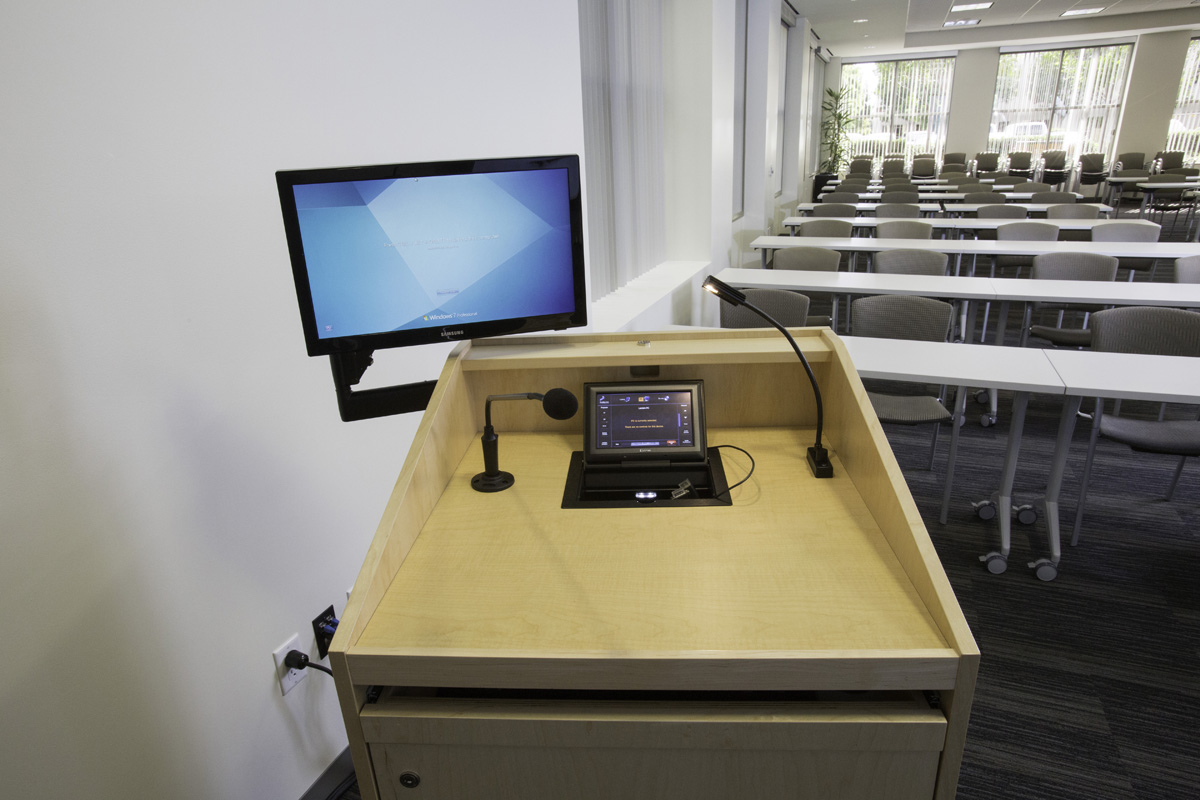 The main equipment rack contained two Shure SLX4 wireless microphone receivers that worked in tandem off a Biamp Tesiraforte amplifier that fed into the Extron XPA 4002-70V amplifier. Convection-cooled, it weighed just 9 lbs and was only 1U high, yet delivered two channels of 400 watts rms with only 0.1% THD+N. Six pairs of 70 volt, plenum-rated Extron SI 26CT ceiling speakers provided accurate voice and music reproduction.
An Extron IN1608 scaling presentation switcher with DTP extension was also housed in the main AV equipment rack. "It had everything we needed for our signal distribution needs," said DeBono. Moreover, it was well-suited for additional scaling and extended distance HDMI signal routing via twisted pair. The IN1608 provided the convenience of supporting local and remote sources and displays, with fast and reliable source switching and a high-performance scaling engine for HDMI and analog sources. Two DTP HDMI 230 transmitters, the IPCP Pro 350 control processor and the XPA 4002 amplifier, completed the installation in that rack.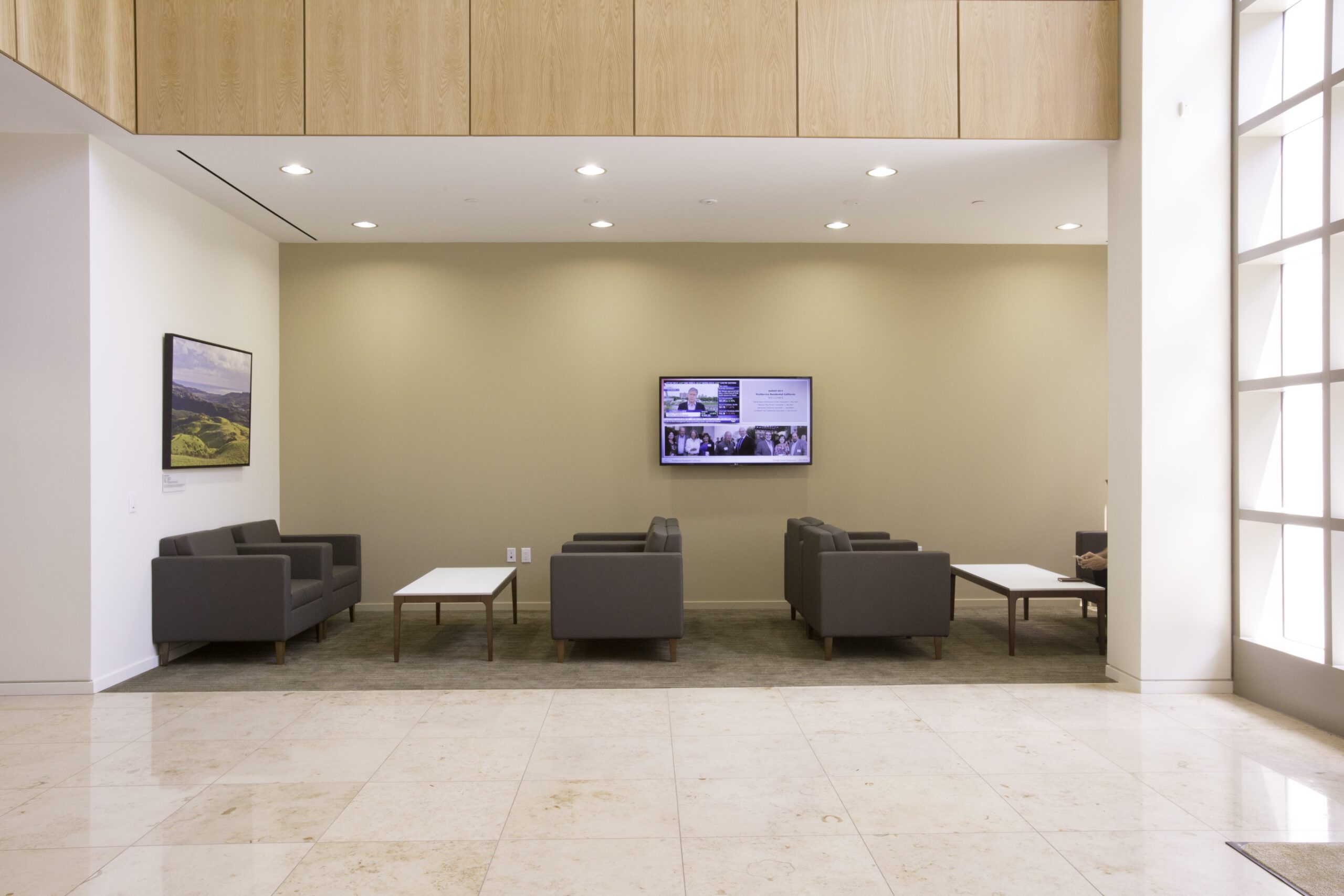 Outcome
Promise delivered.
Several months after installation, "we're still amazed at the simplicity and powerful features in this AV system…It's so great to have our AV work reliably every single time we use it," said Flores.
"We couldn't be happier."