Flintridge Preparatory School
August 2021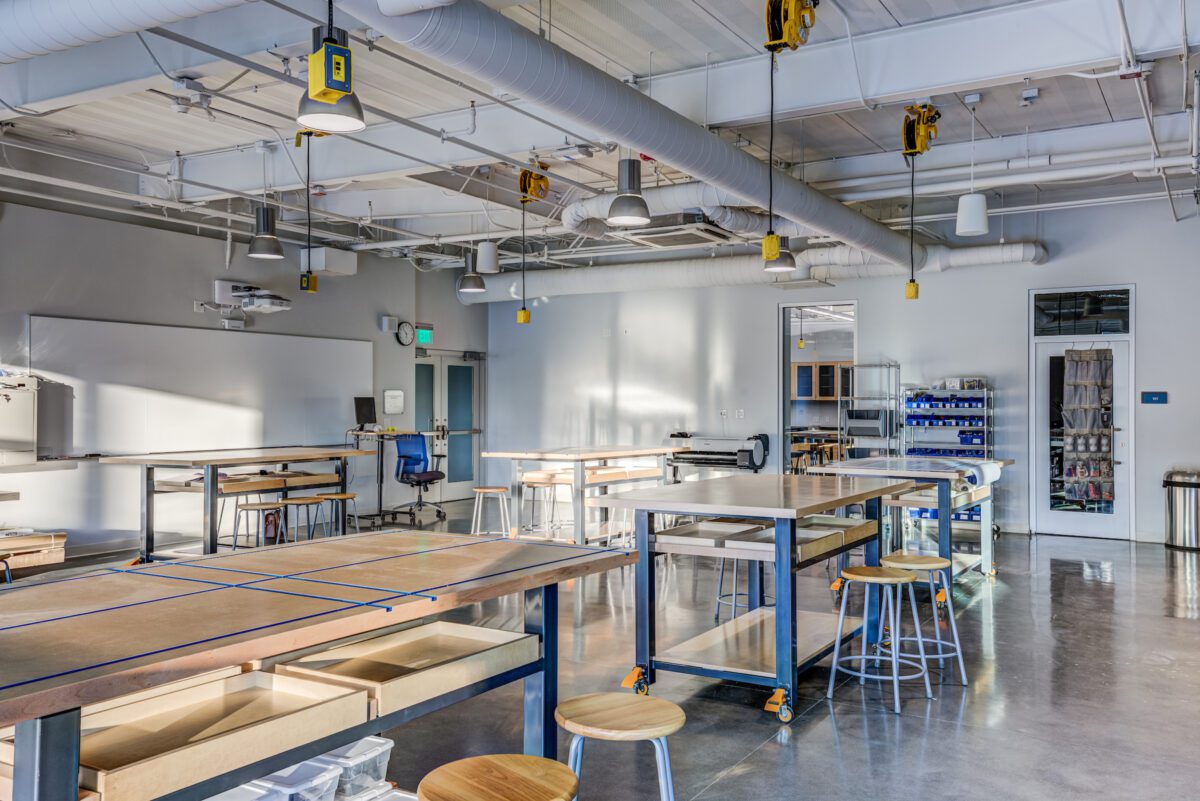 Case Study
Flintridge Preparatory School
Enabling collaboration in a building devoted to it.
For a landmark facility that enables cross-disciplinary learning, Flintridge Preparatory School in southern California wanted its new Bachmann Collaboration Building to be an object lesson in the use of technology to help unleash students' imagination and ingenuity. To achieve that goal, Flintridge Prep tapped those same qualities in ClearTech.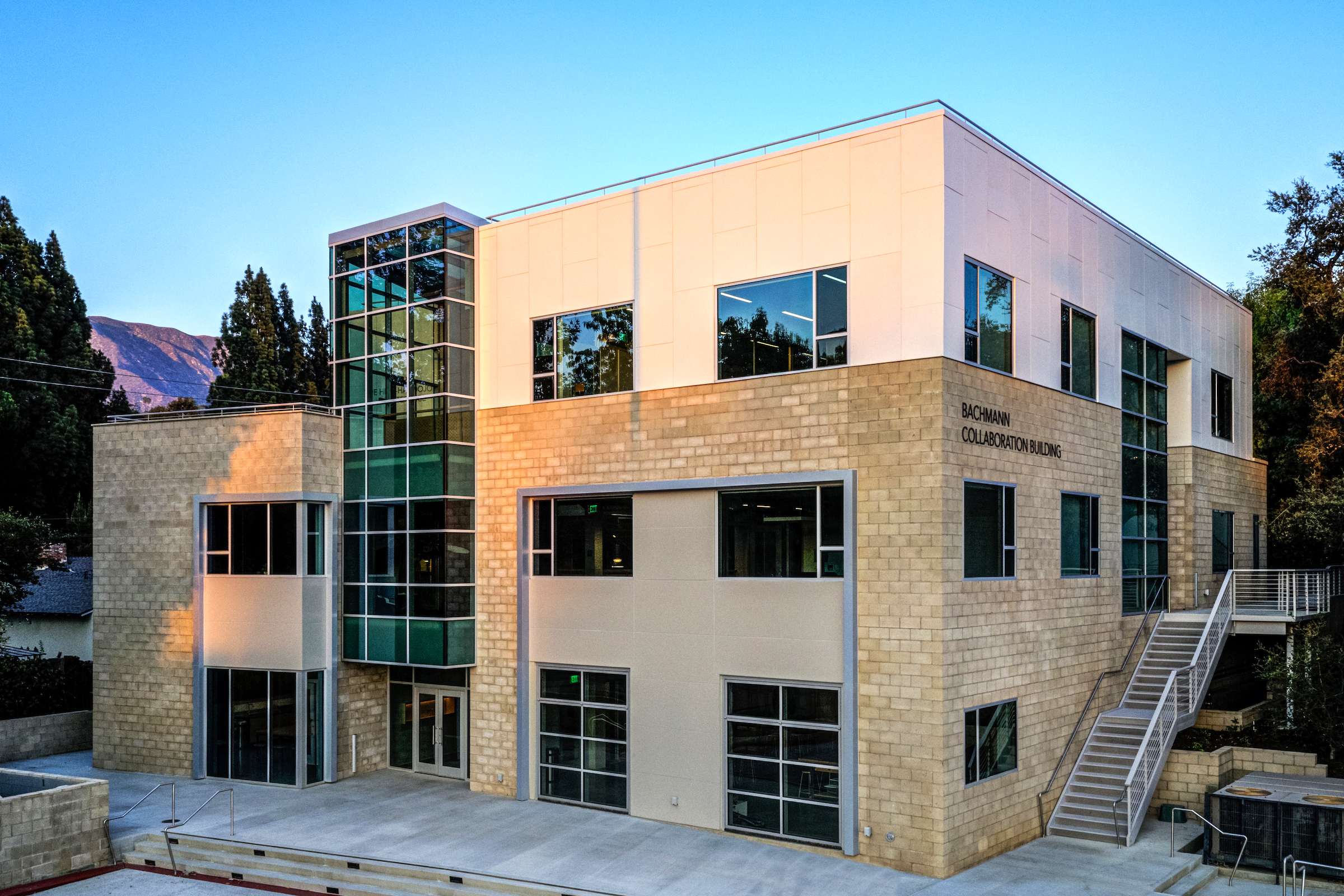 Situation
A vision of collaboration.
Flintridge Prep isn't just another middle school and high school. Recognized as one of the top 25 private preparatory institutions in America, it has won acclaim for its focus on deep learning; the cross-pollination of ideas, projects and experiments; and creative problem-solving.

Evidence of that commitment: Flintridge Prep's new $14.2 million Bachmann Collaboration Building, a 17,500-square-foot, three-story facility dedicated to science, technology engineering, arts and math (STEAM), global studies, and leadership cultivation. Says Flintridge Prep chief information officer Sylvie Andrews: "We wanted to honor the spirit of collaboration fostered by Peter Bachmann, our head of school of 30 years, [by creating] a building where students can work on projects across a multitude of disciplines."
To enable its classrooms, meeting rooms and workshop/studio spaces to fulfill their mission, Flintridge Prep sought an equally forward-thinking partner – one who combined innovative thinking with a proven history of excellent project management and client service. Based on our track record renovating the AV setup in several other campus buildings, she chose ClearTech.

Three years later – despite a pandemic – this landmark facility was completed, and in 2020 a dream became reality.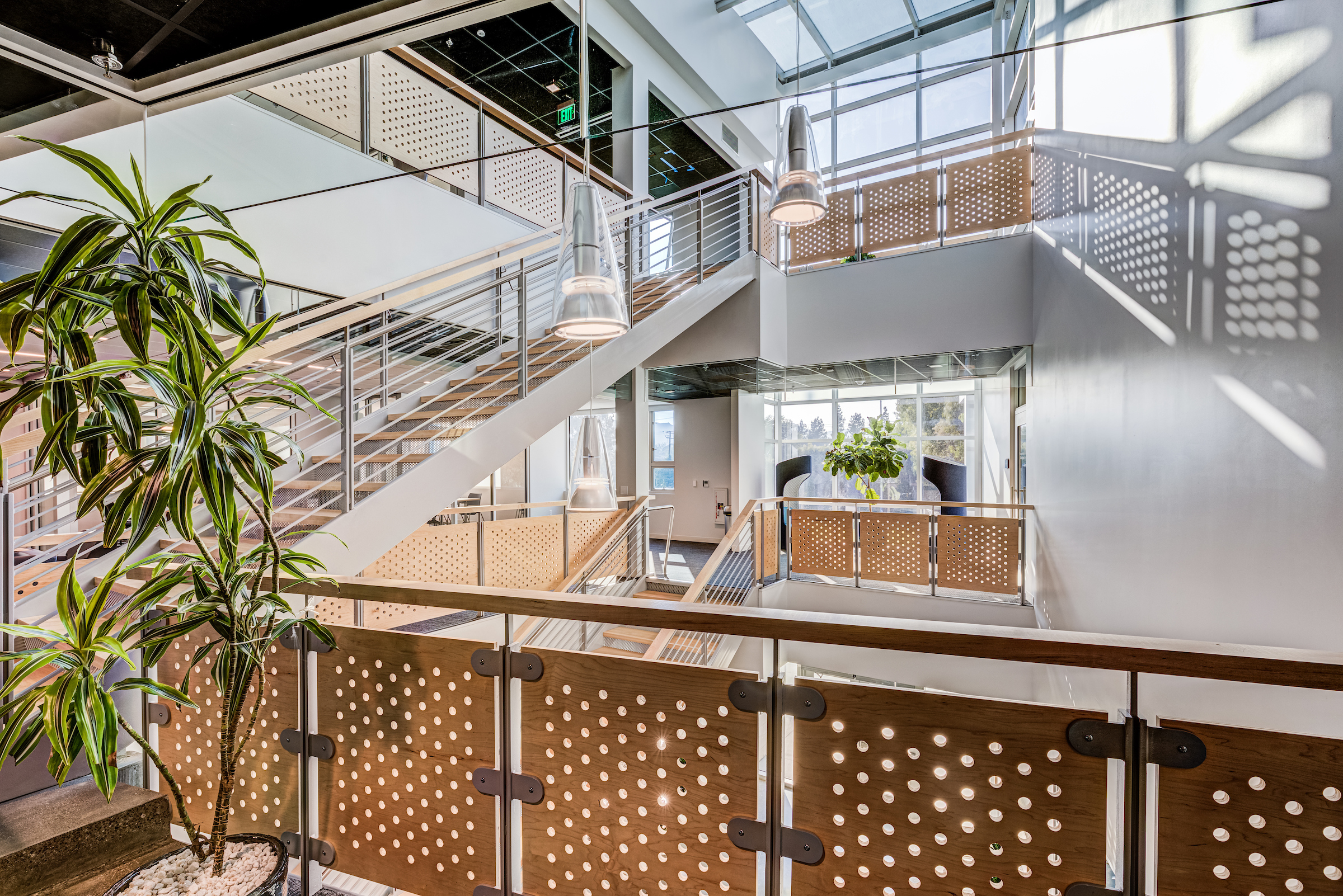 In order to maximize the value we provided to Flintridge Prep, ClearTech weighed our decisions and recommendations against three overarching criteria:
PRACTICALITY: The communication infrastructure had to work, not just most of the time, but all the time. It had to be easy to operate for students and faculty alike, durable in the face of daily use, and simple to maintain. Additionally, the AV integration had to meet all the requirements set forth by the architects, builders and a myriad of contractors. As Christina De Bono, founder of ClearTech AV, put it, "The Bachmann Collaboration Building is a laboratory for experimentation, but its technology needed to be vetted, reliable and proven practical."
FLEXIBILITY: No one can see the future, but clients rely on forward-thinking AV integrators to help them prepare for it. That means designing solutions that meet current requirements yet can be scaled, refined and reconfigured as needed to accommodate what's coming down the pike. Flexibility is also important in the sense that technology solutions need to accommodate a variety of users. For example, because a single classroom or studio space may be used by several instructors, our challenge was to give teachers the capabilities they need while also providing the ease and flexibility necessary for them to engage students in the manner they deem most effective.
AFFORDABILITY: Flintridge Prep offers an educational environment that's anything but spartan, but the only way learning institutions survive is by allocating every dollar wisely. Our technology solutions are needed to provide ROI. For that to happen, equipment and infrastructure costs, and the labor to install our solutions, had to be carefully managed. The same was true for service and support expenses. That meant we needed to come up with solutions that were both economical and high-performing. Flintridge Prep counted on ClearTech to achieve the optimal balance of price and performance that's at the heart of realizing true ROI.
Solution
The fruits of collaboration.
Grounded in a deep understanding of Flintridge Prep's vision for the Bachmann Collaboration Building, we worked to bring both capability and simplicity to every space we touched, including classrooms (two of them combinable into larger spaces), meeting rooms, a "Makerspace" workshop, and an art studio.

Classrooms were outfitted with Epson Brightlink interactive projectors mounted above Da-Lite IDEA Boards; Extron ceiling speaker tile or pendant speakers; Extron MediaLink control systems; and partially recessed Middle Atlantic wall boxes. The emphasis here was on capability, simplicity and flexibility – giving each room the AV technology needed for a gamut of collaboration needs, with control interfaces that were simple enough for instructors on the move.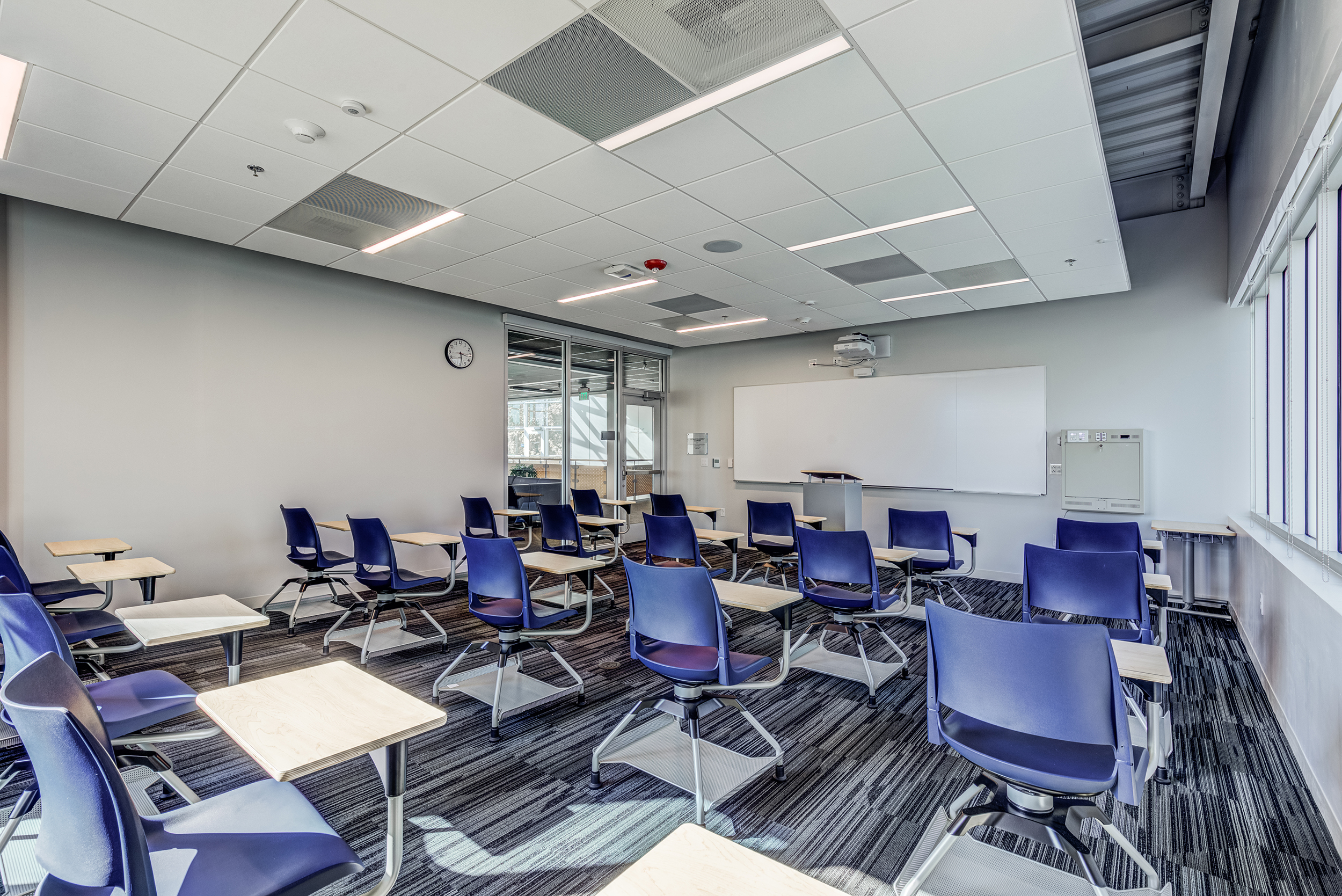 Meeting rooms feature tabletop controls and Samsung Flip displays vs. Brightlink projectors, but they share the classrooms' dedication to simplicity and utility. The same can be said for the studio and workshop spaces – large environments designed for a multitude of purposes. Here special attention was paid to flexibility. As new technologies are introduced and pedagogical approaches evolve, Flintridge Prep will have learning spaces that can stay abreast of change.
We were fortunate to have been brought aboard during the planning stages of the new construction. Early involvement enabled us to provide the architects and builders all the information they needed to ensure the structure could accommodate the necessary collaboration technology and infrastructure. The only potential downside to ground-up construction is that you can't create a pilot installation in one room, then take your learnings from that space and apply them to the others. To eliminate any concern Flintridge Prep might have had, we created an identical classroom integration in an existing space else-where on campus. This was on top of extensive pre-integration testing at our own facility.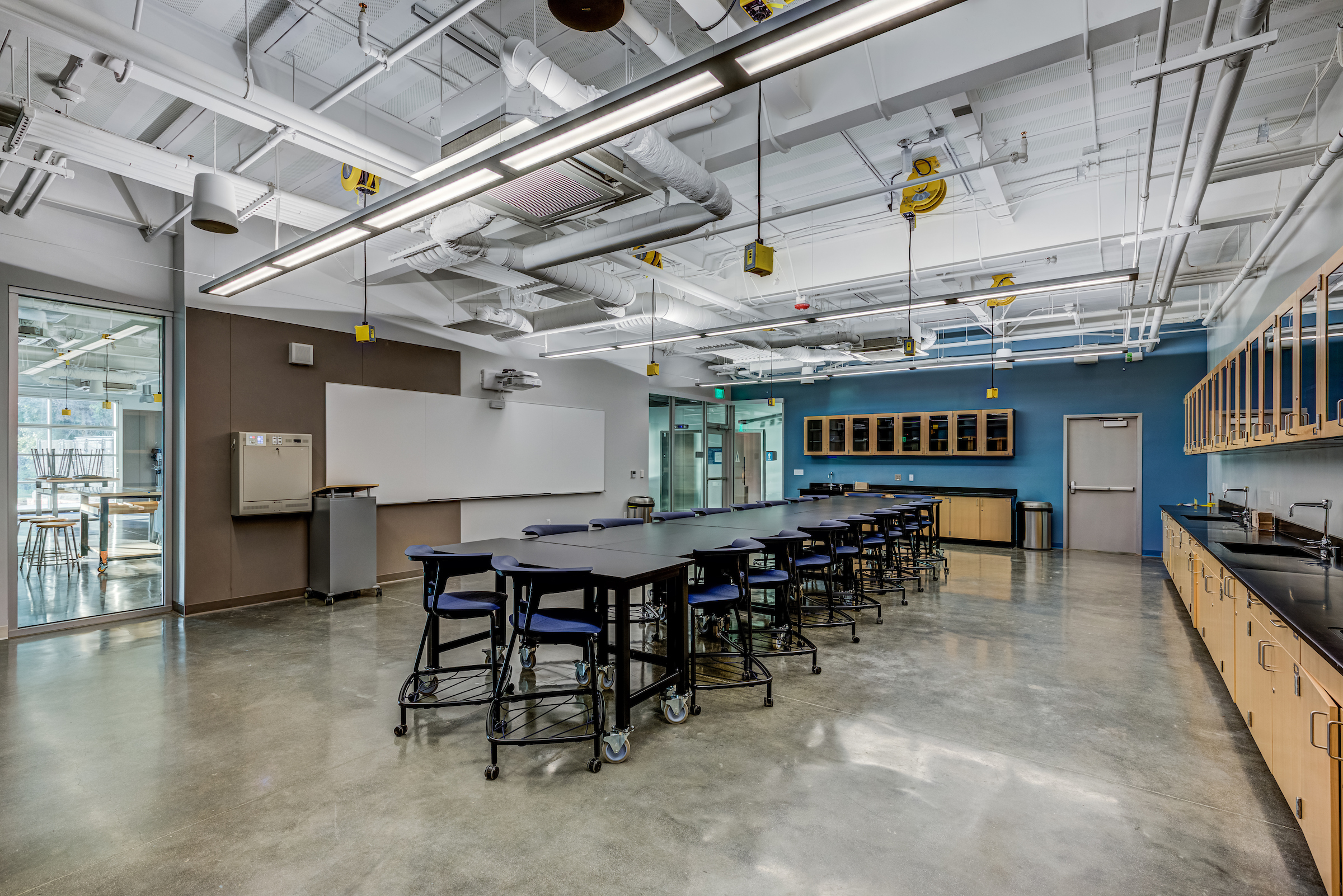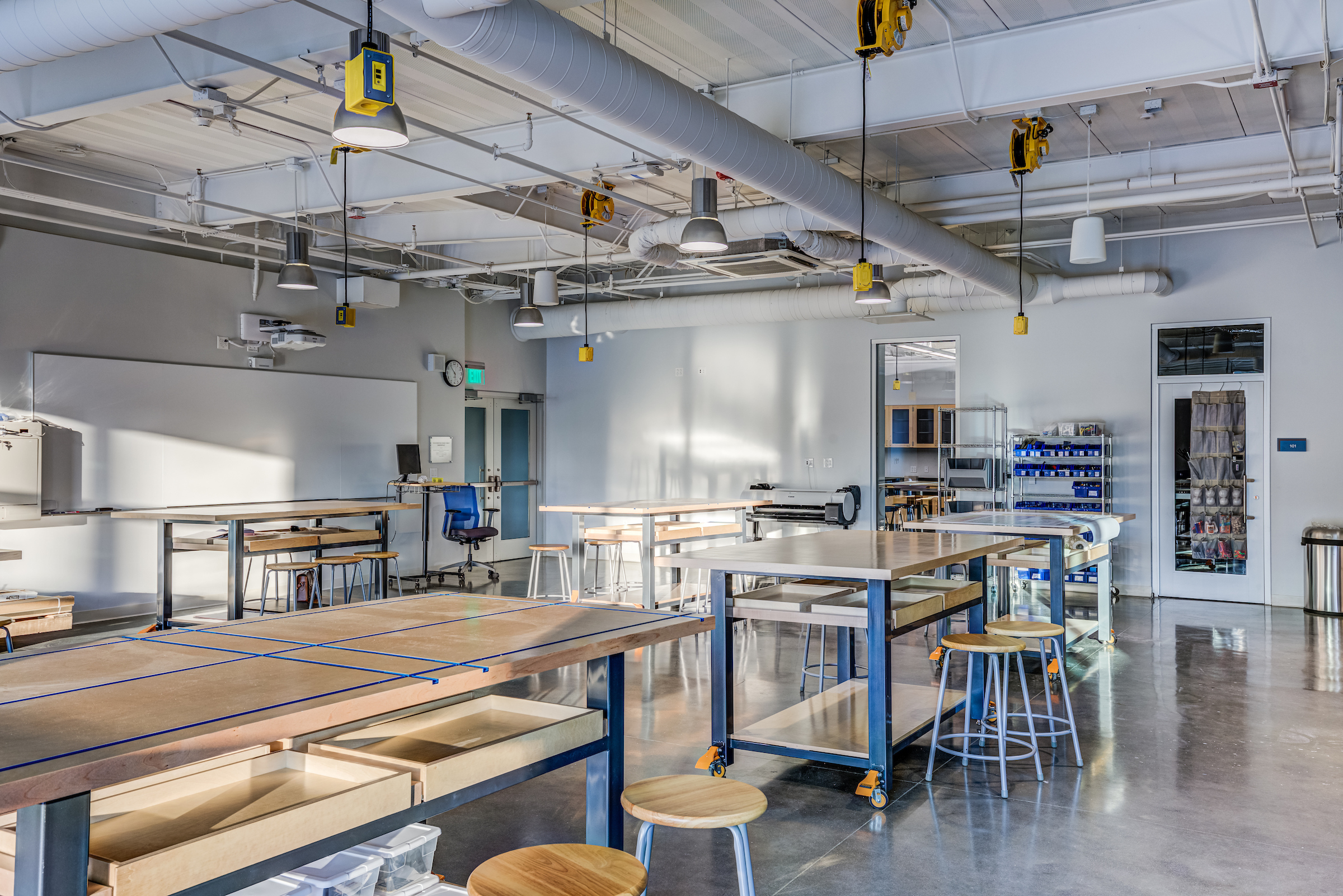 Result
A building worthy of its name.
In partnership with Flintridge Prep, we helped ensure that the Bachmann Collaboration Building provided the experience it promised.
From aesthetics to functionality, "Everything ClearTech picked out was just perfect for us," said Andrews. And the experience of working together?

"ClearTech was ON IT."
Flintridge Prep knew that videoconferencing and UC capabilities would be an essential part of the new Bachmann Collaboration Building, given its interdisciplinary functionality and focus on global studies. But it was "total serendipity and a blessing" to have ClearTech's guidance in how extensively to integrate AV technology into the environment. "We thought we'd use the technology now and then, but we ended up using it every single day…and it worked out great."

Faculty were particularly pleased with the result. "Part of the reason they feel that way," says Andrews, "is because ClearTech put in such a simple setup to use."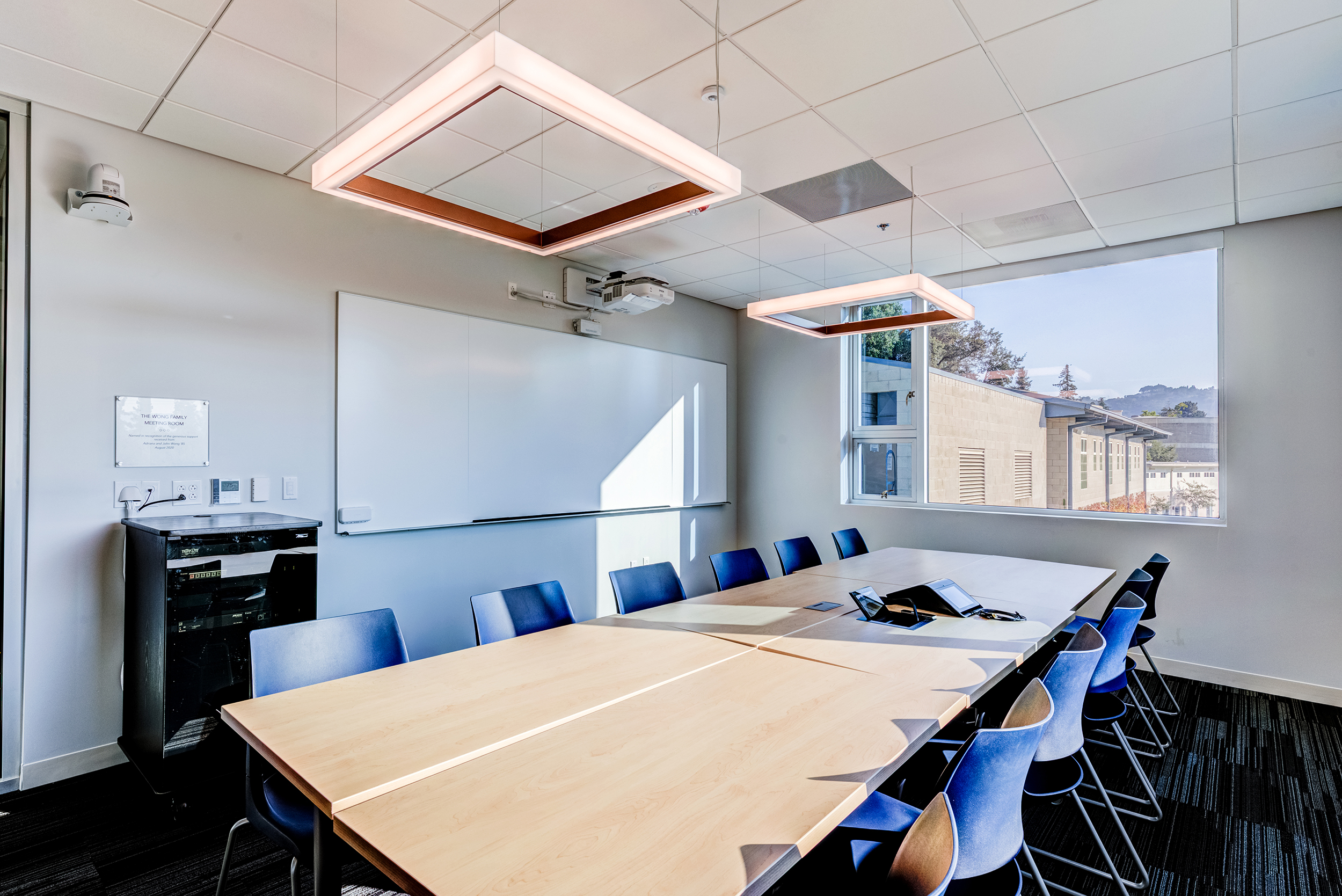 For the school's IT staff, the installation brought welcome peace of mind surrounding their service and support responsibilities. "We could rely on every classroom. We know that all the inputs will work, the projectors will work, everyone's Zoom gallery will work and that the kids would come through loud and clear on the speakers." Moreover, says Andrews, "It was such a relief to work with ClearTech after so many years with AV companies that were not reliable. You could really tell that ClearTech took pride in their work."

Not only that, "We kept costs down and are now in a very good position to just roll with what we have."

Another measure of Flintridge Prep's confidence in its choice of AV integrator: The school has already begun coordinating with ClearTech on the renovation of its Visual Arts facilities.