Pepperdine University Administrative Headquarters
May 2019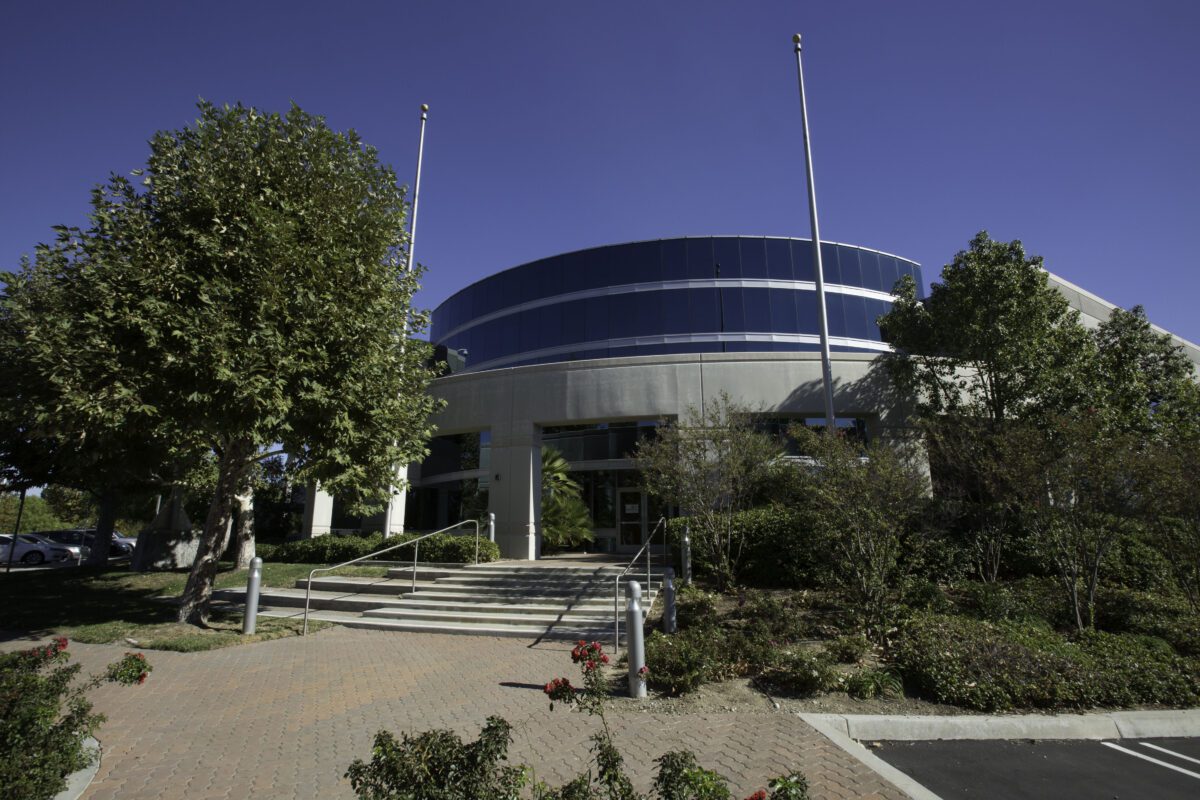 Case Study
Pepperdine University
Administrative Headquarters
Collaboration and convenience. These were Pepperdine University's top two priorities for the AV integration of its new administrative headquarters in Calabasas, California.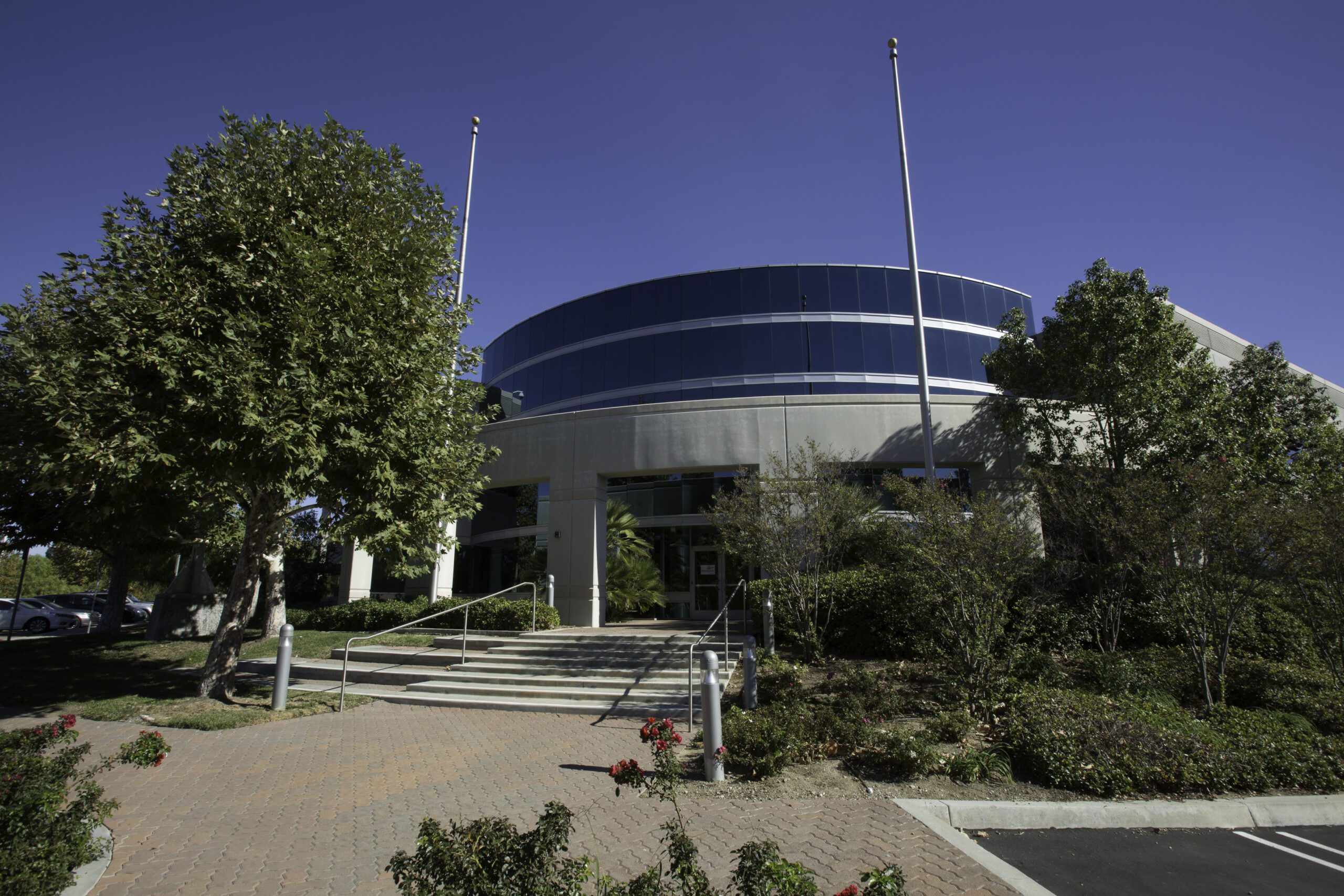 Challenge
Achieving true usability
What's the best way to ensure ROI on your AV technology investment? Remove all barriers to use. Make the capabilities so compelling – and the technology that enables them so simple and reliable to operate – that adoption will be immediate and universal. This was ClearTech's mandate for the AV integration of Pepperdine University's new administrative headquarters in Calabasas, California.
From complete wireless capabilities to intuitively easy room scheduling, the client wanted the facility's 13 conference rooms and huddle spaces to fuel collaboration and drive productivity. "Pepperdine chose us to design and build the integration because of our established track record for completing integrations on budget and on time," said ClearTech founder Christina DeBono. What was unique about this project was the aggressive project schedule. "We started working with the client in July," explained Max Brown of ClearTech, "and they needed the rooms to be ready for staff when they moved into the building at the end of September."
Robust, easily operated AV was particularly important at the Calabasas campus because of the facility's relative isolation from the rest of the Pepperdine community. To reduce the need for back-and-forth travel, the integration had to be a viable alternative to face-to-face meetings and collaboration.
One other consideration: "We wanted something that served the needs of both the technology challenged user and very sophisticated, highly demanding users," said Ben Veenendaal, Director of Pepperdine's Department of Design and Construction. "When you combine those two [requirements], it becomes quite a challenge. We wanted [the integration] to be cross-platform and easy to use for everyone, whether from a laptop or from their Android or iOS phones. We're trying to make it as simple as possible where you don't have cords and plug-in adapters. We don't want to hear, 'Oh, I have a Mac and this is HDML.'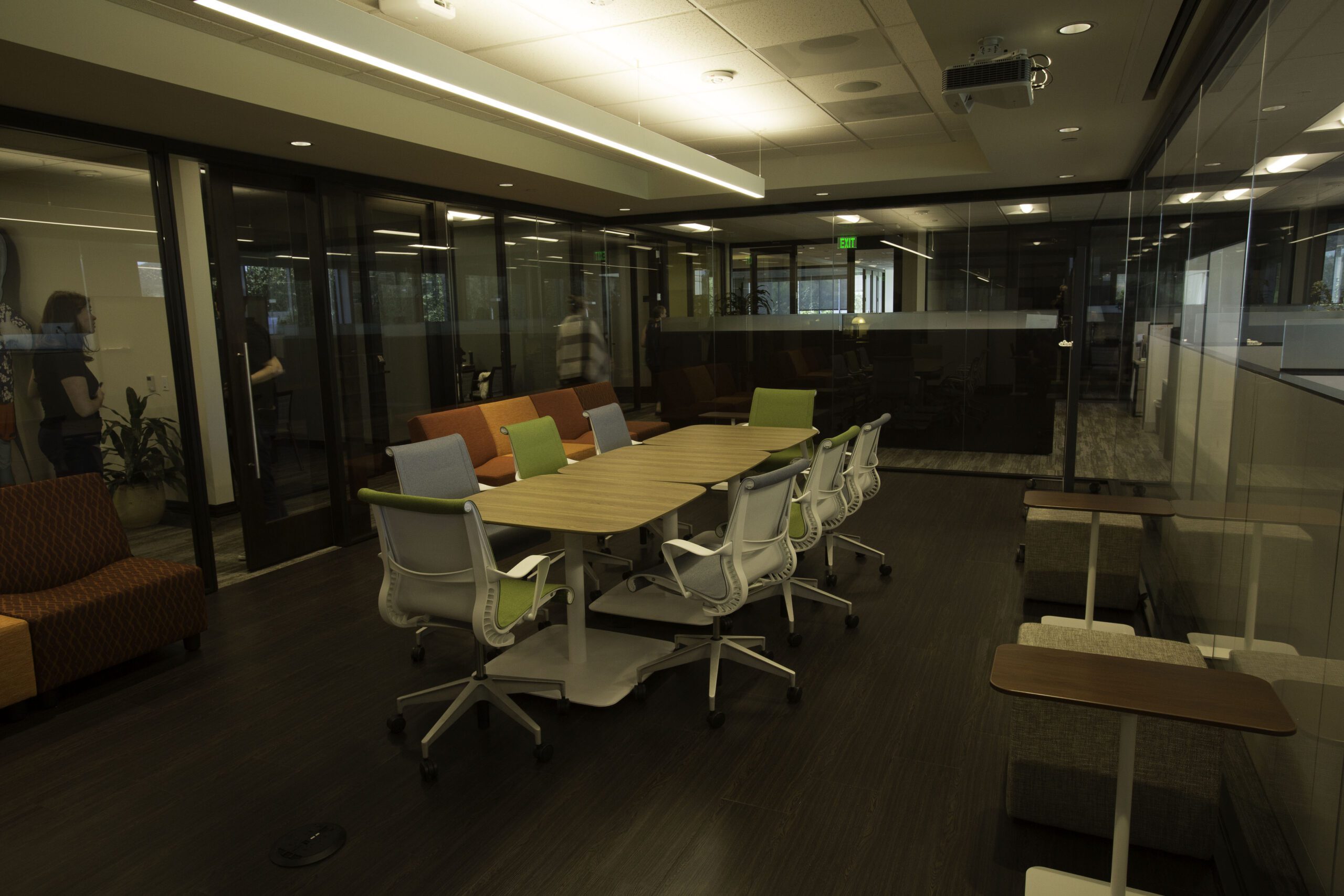 Solution
Customized & Standardized
"When you have a big project on a tight deadline, it's important to establish a standard for your room technology," said DeBono. Accordingly, each conference room included the Asus Chromebox for Business Solution designed for meetings and collaboration (Pepperdine had recently adopted Google Cloud for its new platform, migrating from Microsoft Exchange). A wireless microphone, PTZ camera, computer connectivity and videoconferencing are all incorporated into the room-packaged solution. The new Extron TLP Pro 521M five-inch wall-mounted TouchLink touchpanel provided built-in controlling processing for 12 rooms, while an owner-supplied Apple iPad controlled the other one.
The client also added Extron Room Scheduling to the front of each conference room, tying all of them into Asus Chromebox scheduling. Room speakers were driven by Extron power amplifiers.
To ensure that all communication environments were equally easy to use, ClearTech focused on uniformity in design and technology, even in rooms with unique functionalities, like room 295, the only multipurpose space with both a display and a projector, as well as two touch panels, for combined- or divided-space uses. While capable of being divided for multiple uses, room 295's ability to seat up to 100 participants at a seminar table made it ideal for "engaging the community with informational and educational resources," explained Veenendaal.
Room 206, aka the "Fishbowl Room" also had unique requirements to suit its specific mission. Said Veenendaal: "We wanted it to be open for the creative minds that take care of our video marketing, print, social media marketing and photography. They're super-collaborative and need to quickly and easily come together in a space, have different people jump in and put things on the screen without having to sit down for five minutes and get things set up."
Adds Kelly Thompson, also of Pepperdine's Department of Design and Construction, "The room can accommodate up to 30 people. All the furniture is collaborative. It's all mobile. You can break it down into groups or have it as one group." Further enabling collaboration, Room 206 primarily uses an Apple iPad or wireless control of AV. "Because it's glass all around, you can't have something mounted and be collaborative," says Veenendaal.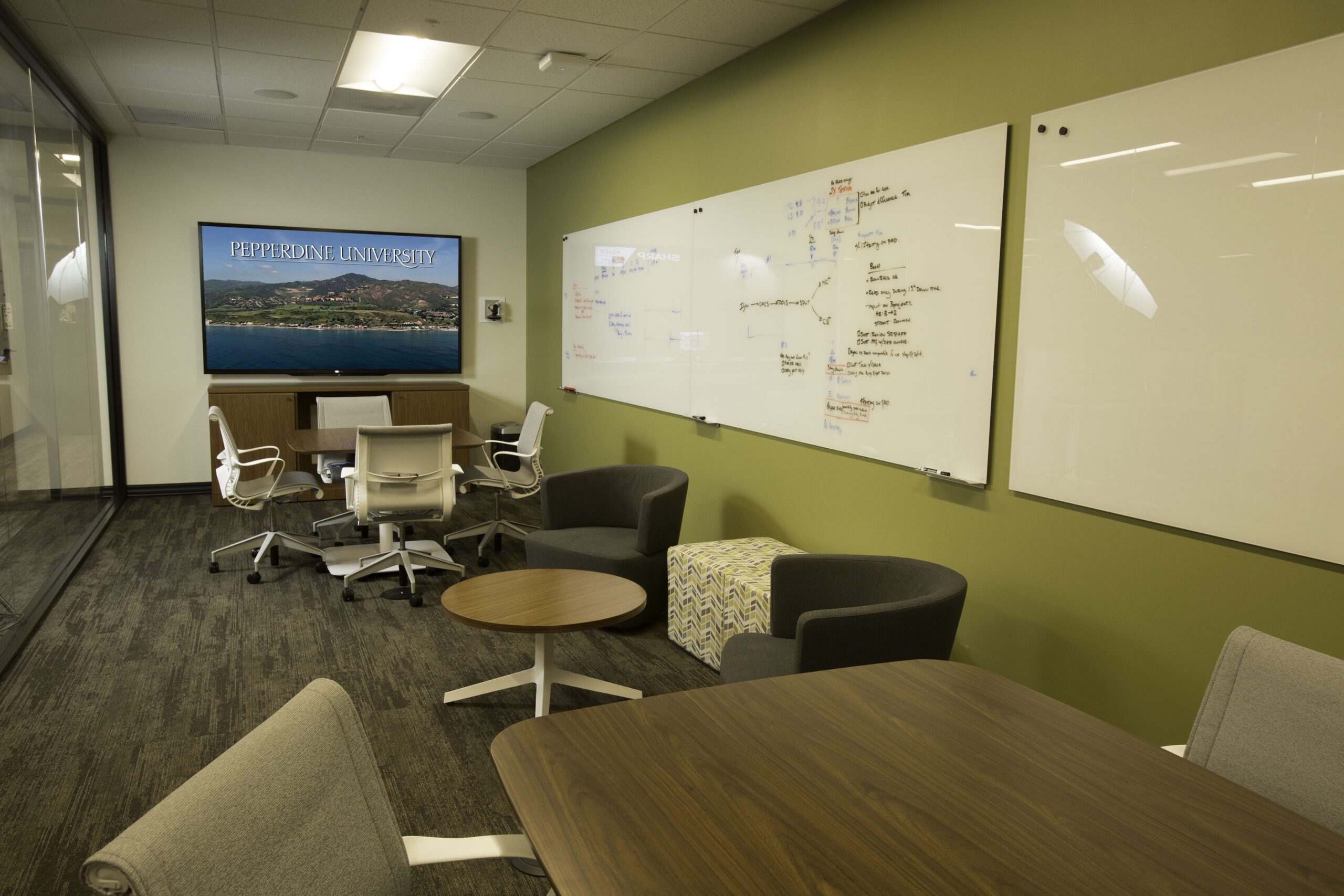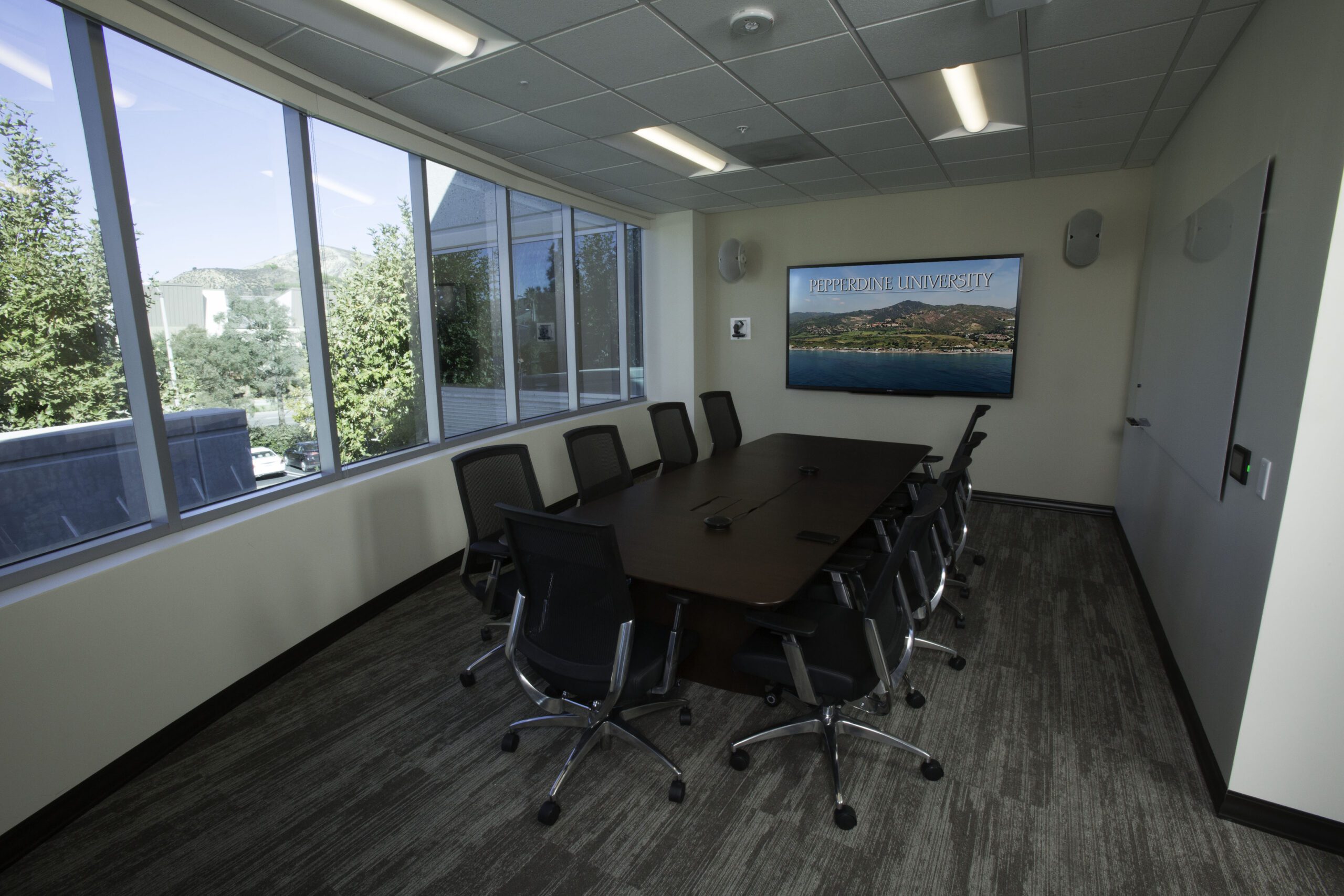 Along with the conference rooms, the 34,000 square foot facility also features seven hoteling offices designed to spare staff from having to drive back and forth between the main Malibu and satellite Calabasas offices. "Perhaps 90% of our staff passes by the Calabasas campus each morning," says Veenendaal. "To avoid that, we wanted to provide enough spaces where anyone arriving in the morning can stop at Calabasas and meet with a group. We have conference offices as well as hoteling offices for up to four people. We wanted it to be an extension of the main campus, so those people don't feel disenfranchised or pushed out of the mainstream."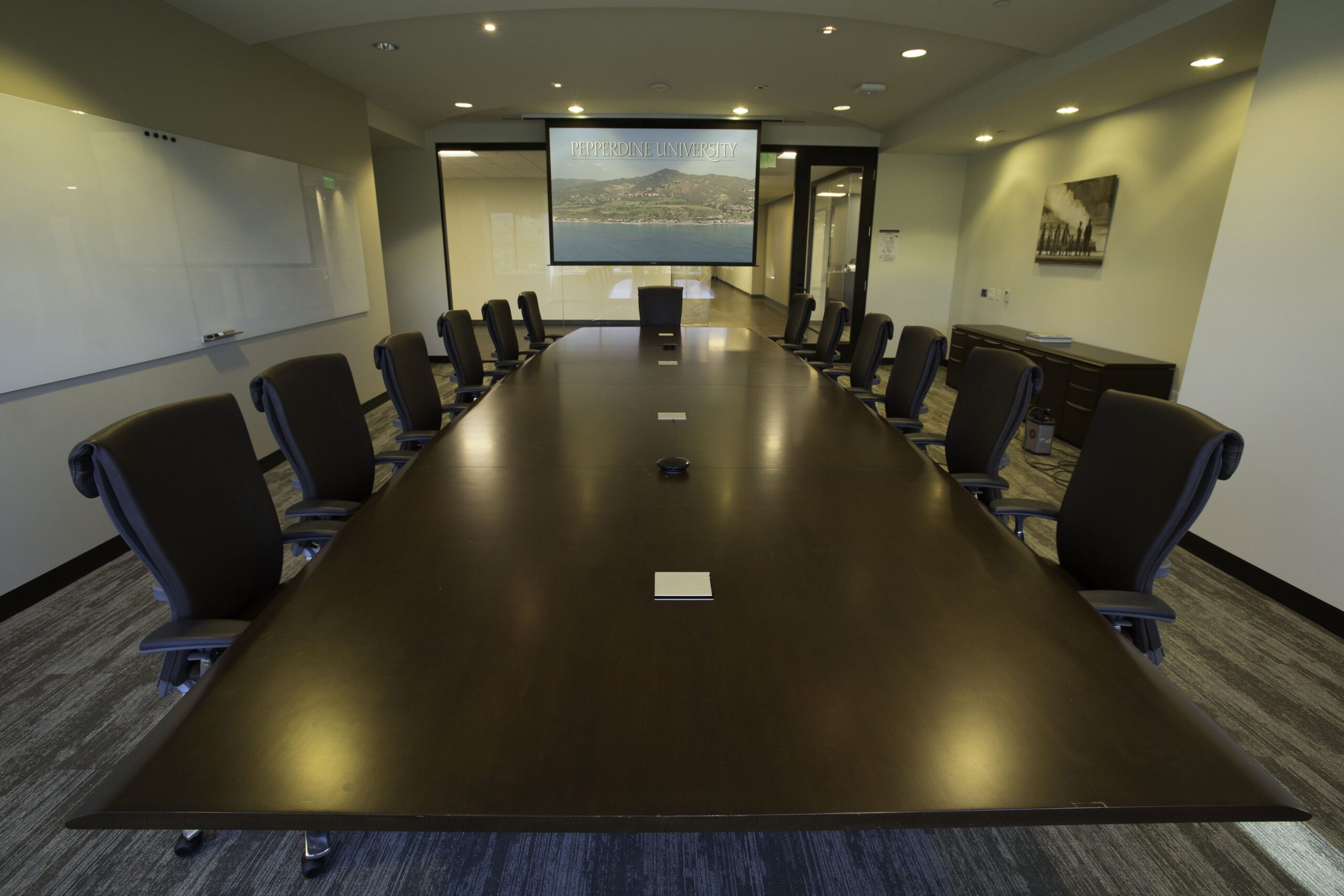 Outcome
Standing the test of time
Nearing its three-year anniversary, Pepperdine University's Calabasas administrative headquarters has earned universal acclaim. "We designed the integration for easy and immediate adoption by faculty, administrative staff and a wide range of user groups – people with a variety of needs and a range of familiarity with AV communications technology," said Christina DeBono of ClearTech. "All these constituent groups have expressed satisfaction. What's also gratifying is how reliably the integration has performed. After all, our clients aren't just the end users. We need to meet the demanding expectations of the IT staff and others who are charged with keeping everything up and running.
"Keep in mind as well: we completed this project on a tight deadline," adds DeBono. "There are many ways to measure success, among them: Does the integration meet its objectives right out of the gate – and over time? Does it meet the needs of all users? And crucially, is it easy to maintain and evolve? Three years have elapsed since the facility went live, and the answer to all these questions is a resounding yes."