The ClearTech Service Experience
We define service differently – and deliver it uniquely
You'll experience it, first, in the way we listen to you. You'll also notice the difference in the accessibility of our team, in our quality of follow-through, and in every detail of our managed services. Extraordinary service is something you can take for granted – because we never do.
ClearTech Managed Services from on-call to on-site
Maximize your internal resources with ClearTech managed services. They can include life-cycle design, maintenance, support, on-site staff placement, remote monitoring, remote management, analytics and more.
ClearTech service is like a circle: endless and beautiful
Delivering powerful AV solutions requires a level of service that makes development efficient, installation easy, and reliable performance something you can take for granted. ClearTech service surrounds you in a way that simplifies and streamlines everything from your initial meeting to ongoing maintenance.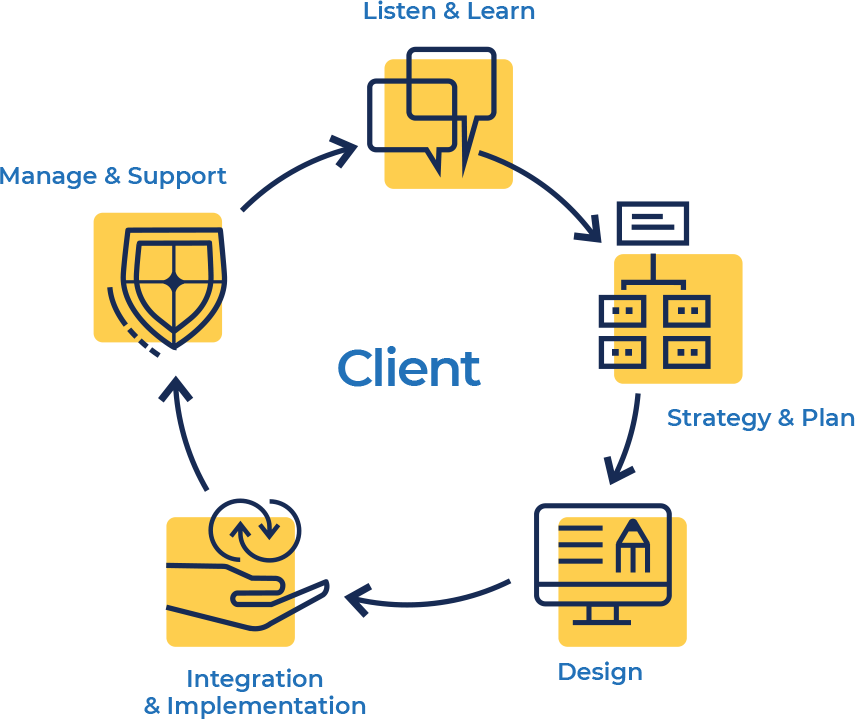 Count on ClearTech Service
Experience the ultimate in support