Customized, continuous & comprehensive.
Lots of integrators promise customized AV solutions. But very few provide the customized managed services that bring real value to end users. Clear Tech takes a dramatically different approach, one that integrates solutions and service into a seamless, continuous whole to provide peace of mind, all the time.
Everything revolves around you.
A team that's technology-driven and service-obsessed
It's a rare combination. But we're an unusual AV integrator. We understand that technical expertise counts for little if you can't back it up with reliable, capable service. That's why every member of our service team is steeped in ClearTech's culture of expertise, service and support. Even more unusual, we take the time up front to get to know our clients and understand both their unique needs and strategic objectives so that we can tailor our services to advance them.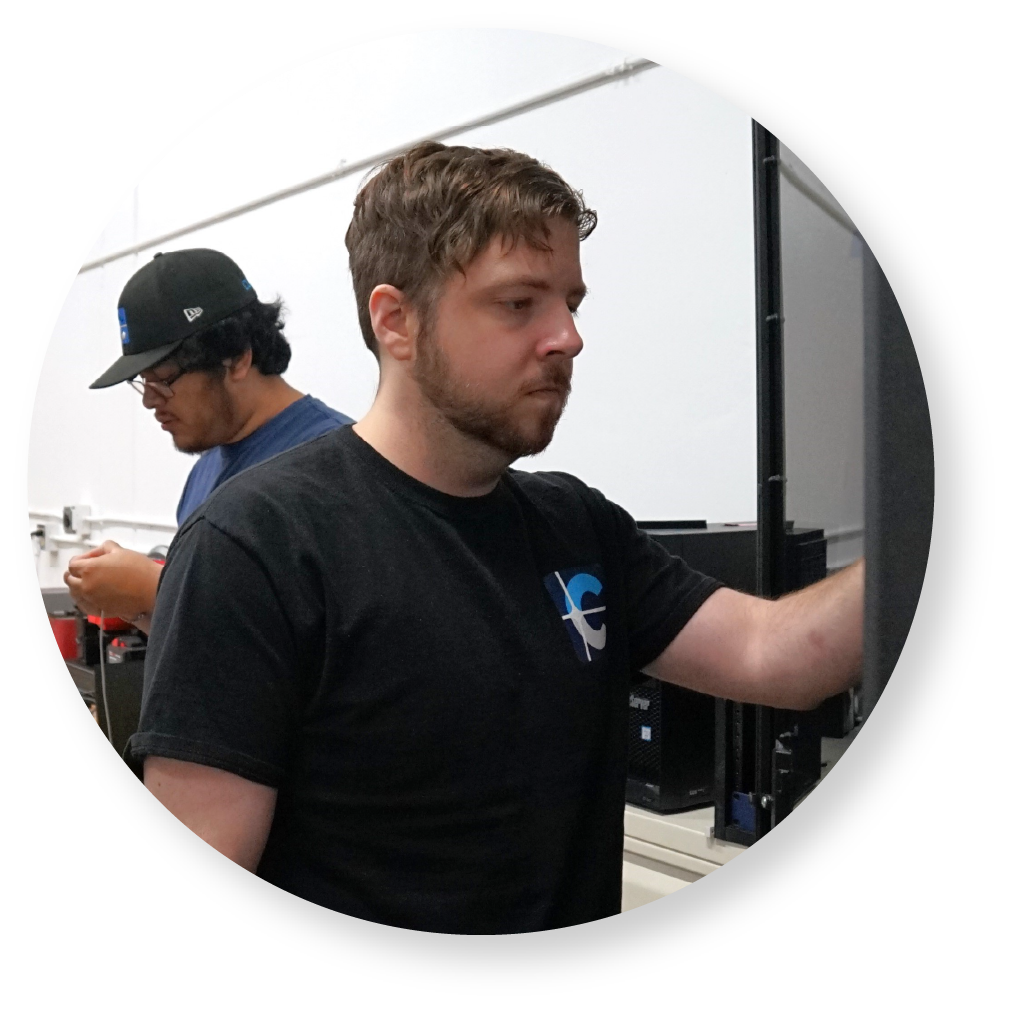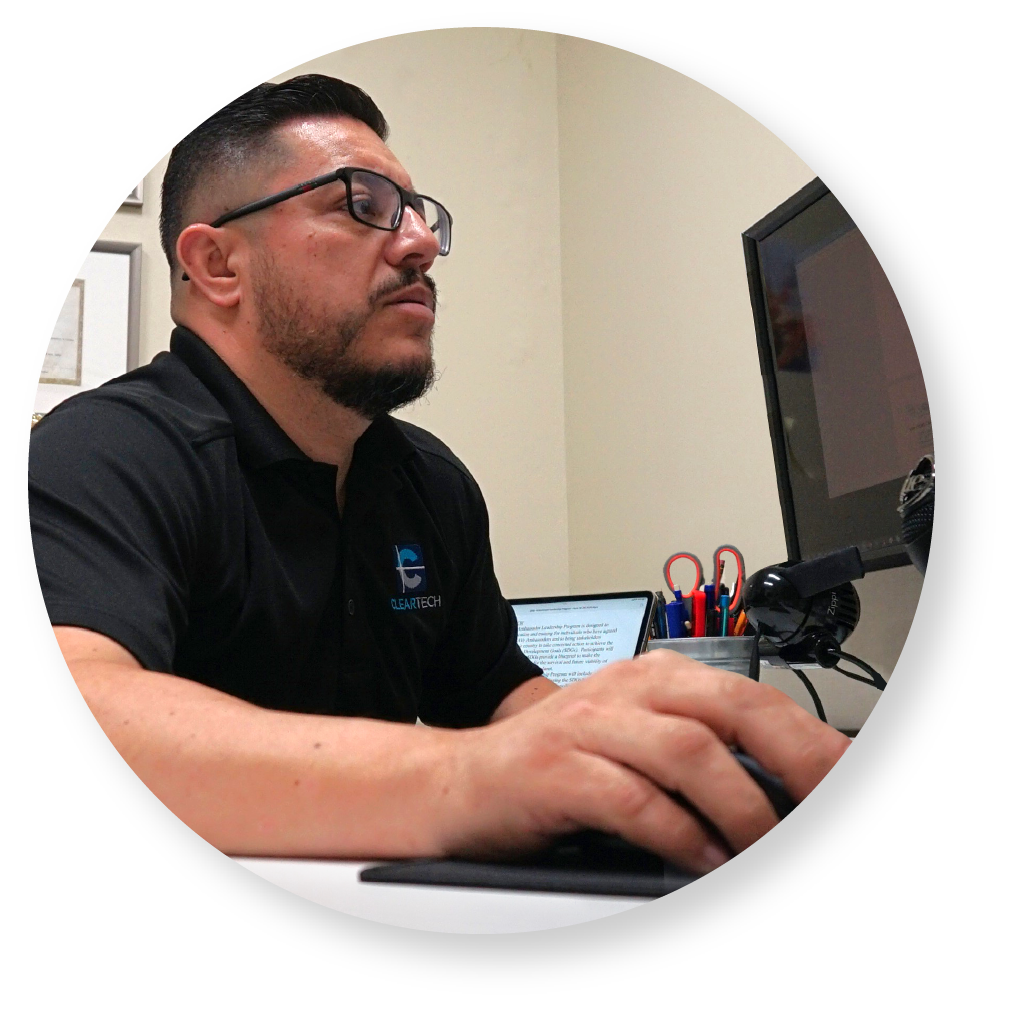 A managed services plan built to your needs
Each solution is unique. So is each client. We partner with you to create a customized managed services plan that's targeted to your specific requirements and preferences. Built into our managed services is the flexibility to evolve along with your needs. From proactive monitoring and management to on-site staffing, we offer a breadth of services, backed by an entire team of professionals who act as one to respond quickly and comprehensively.
Here to help – all of us, at any time.
We've built ClearTech service to make it easy for you to interact with us, and we've optimized our support infrastructure to meet client needs. But one thing won't ever change: our accessibility to clients. When it's easiest just to give us a call, go ahead. You can reach any of us, at any time. You're not a client to some of us – you're a client to all of us. And not just a client, but a partner who's part of the ClearTech family.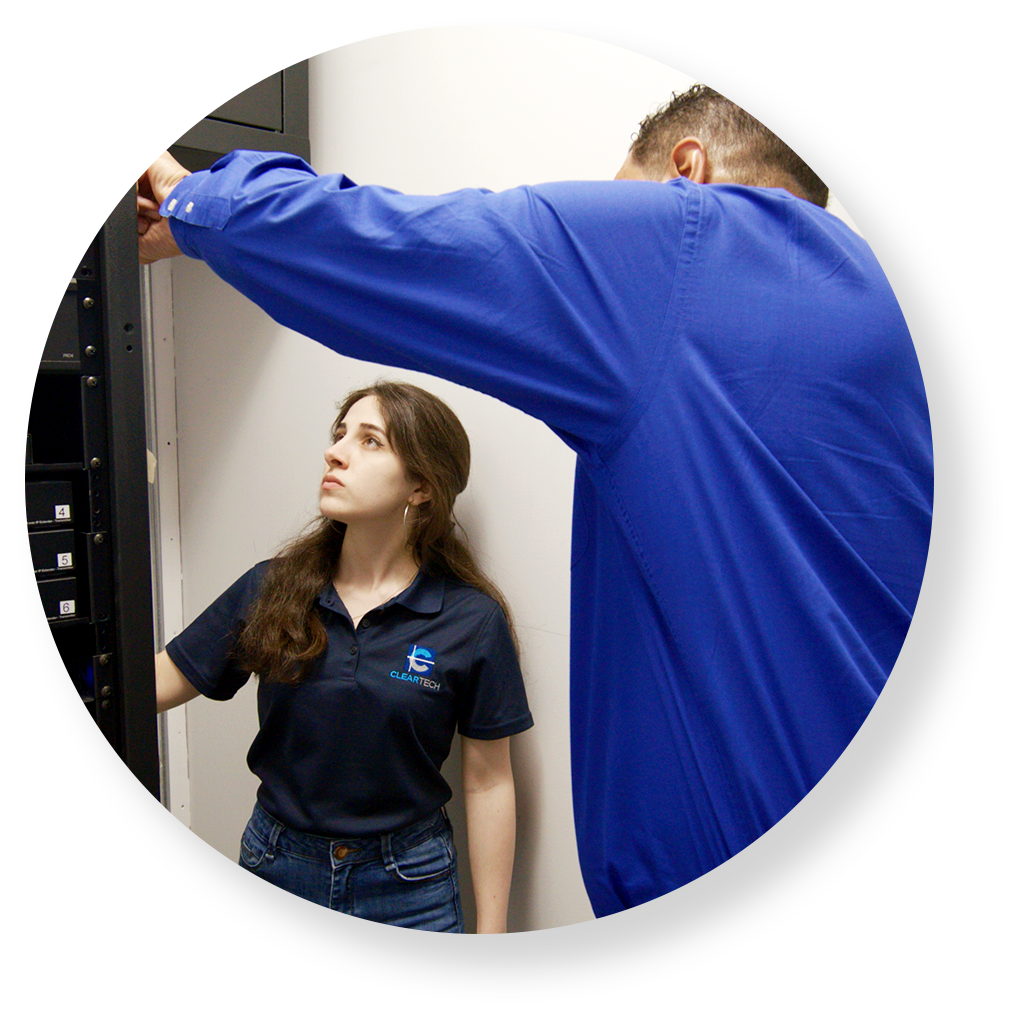 We build long-term client partnerships.
This is where ClearTech can provide game-changing value to you. We're not just technology integrators – we're AV technology experts with vast expertise meeting the strategic objectives of enterprise, corporate and educational organizations. And the more closely we partner, the faster we can make progress. Our long-term clients know that with ClearTech they can set it and forget it because we're not just connected to your team, we're an extension of it.
An AV Integrator Like No Other
Everything a partner should be.
By all means, get to know us online, but for a true, deeper sense of who we are, visit our main office in Altadena. Here you'll meet a young, energetic team that embodies partnership, service and community. We're a diverse group of people who share key values, a love of technology, an extraordinary work ethic, and a culture of mutual support. That means we not only have each other's backs, we're all-in with our clients.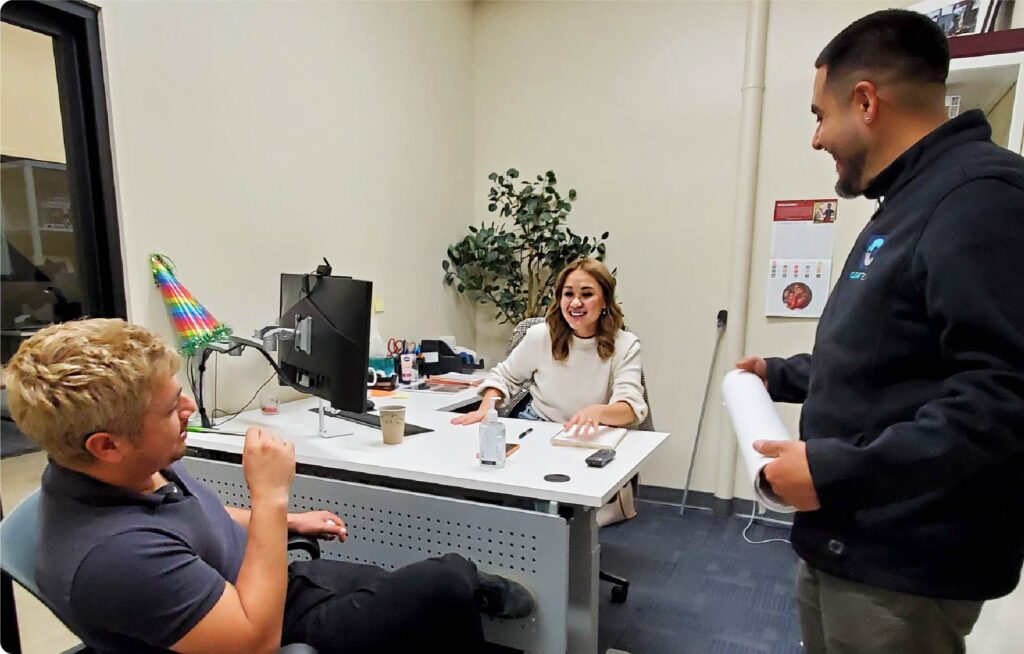 Let's talk solutions.
We'd love to learn more about how you communicate and collaborate, and what kind of solutions will drive your growth.
What our clients say
"ClearTech are innovative designers, advisors and integrators who attentively listened, were responsive and furnished solutions that optimized the learning environment."
Campus Director
Southern California private university
"ClearTech is an excellent choice. All our locations are happy, and we hope to continue our relationship to make sure that our systems stay up and running."
Regional Facilities Manager
Fortune 500 utility company
"Project management and communication have been the best of any AV company I have worked with. I have no reason to look any further for an AV partner."
Network Computing & Telecommunication Systems Supervisor
Southern California-based community college
"ClearTech was a critical partner from the very start. They have been 'on the ground' with us the entire way. ClearTech really cares about their clients and makes sure that the technologies provided fit their client's needs."
Dean
Southern California public university
"ClearTech is really good at getting to the best solutions – solutions I have not heard of. We are partners!"
Client IT Lead, Collaboration Technology
Fortune 500 utility company