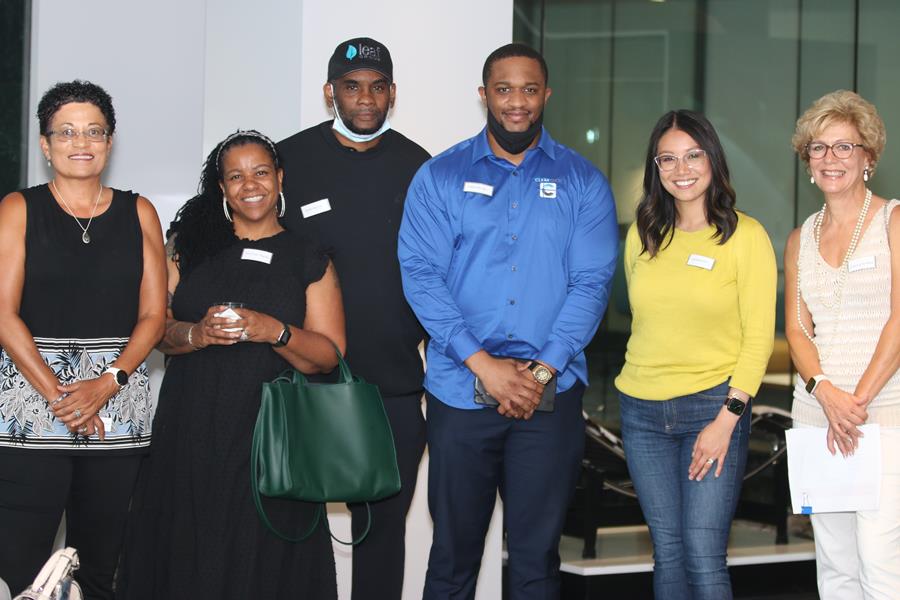 We are happy to announce that our event and panel discussion about The New Hybrid World: Connecting People, Space and Technology was a great success! We would like to extend our many thanks to everyone who participated in this great event. This includes IFMA WE Hub SoCal leaders: Christina DeBono, ClearTech AV CEO, Holly Rau, PeopleSpace Managing Director, Irene Thomas-Johnson, JLL Executive Director and Rodney Stone, President of ENV Architects.
Pat Turnbull Senior Associate, Advanced Workplace Associates, MA, LEED AP, IFMA Fellow moderated a spectacular cast of panelists including Linda Kramer, Senior Director, Occupancy Planning, JLL, Dave Norton, Project Manager, California Polytechnic State University, D. Scott Haynes, Director, Building Operations & Facilities, Leaf Group, Michael Kimes, Senior Project Manager, NASA, Jet Propulsion Laboratory and Chris Spaulding, Director of Technology, Granite Properties.
Technology sponsors included Crestron, Panasonic and Shure.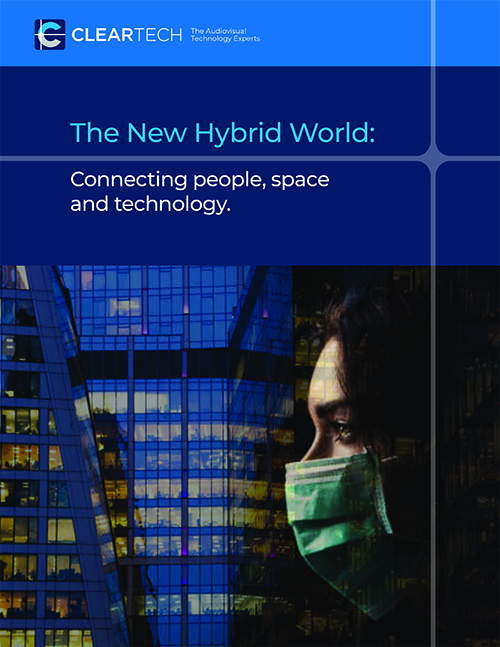 New Hybrid World: Connecting People, Space and Technology
We've compiled a foundational list of technology recommendations for a variety of office spaces including small/large conference rooms, lobbies or entryways, collaboration spaces training rooms, offices, and more.
Download here.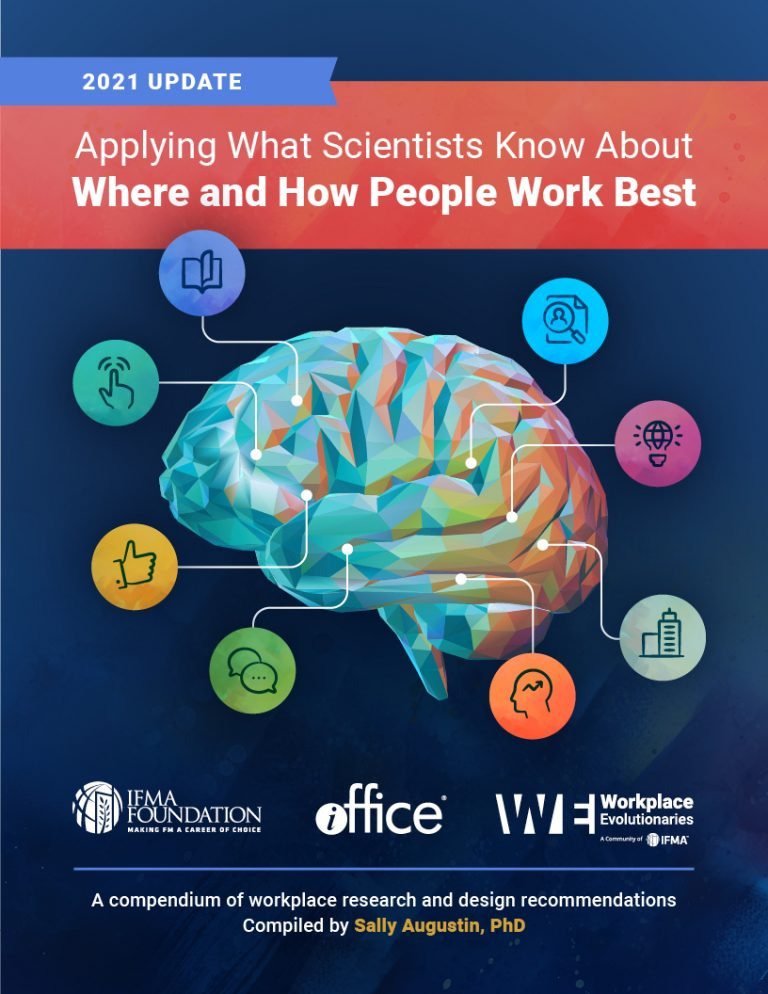 IFMA Foundation Pandemic Manual
Applying What Scientists Know About Where and How People Work Best.
Download here.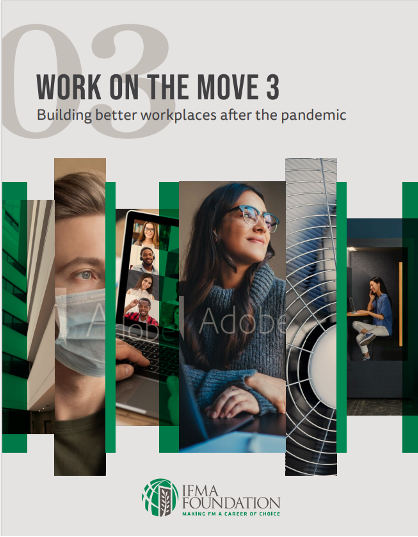 IFMA Foundation Work on the Move 3
Work on the Move 3, the third book of this series, will be published in the summer of 2021. This important publication will be released as the world recovers from the Covid-19 pandemic.
Order Free Preview Chapter Here.