In an era of all-out change, we're all-in on service.
September 2022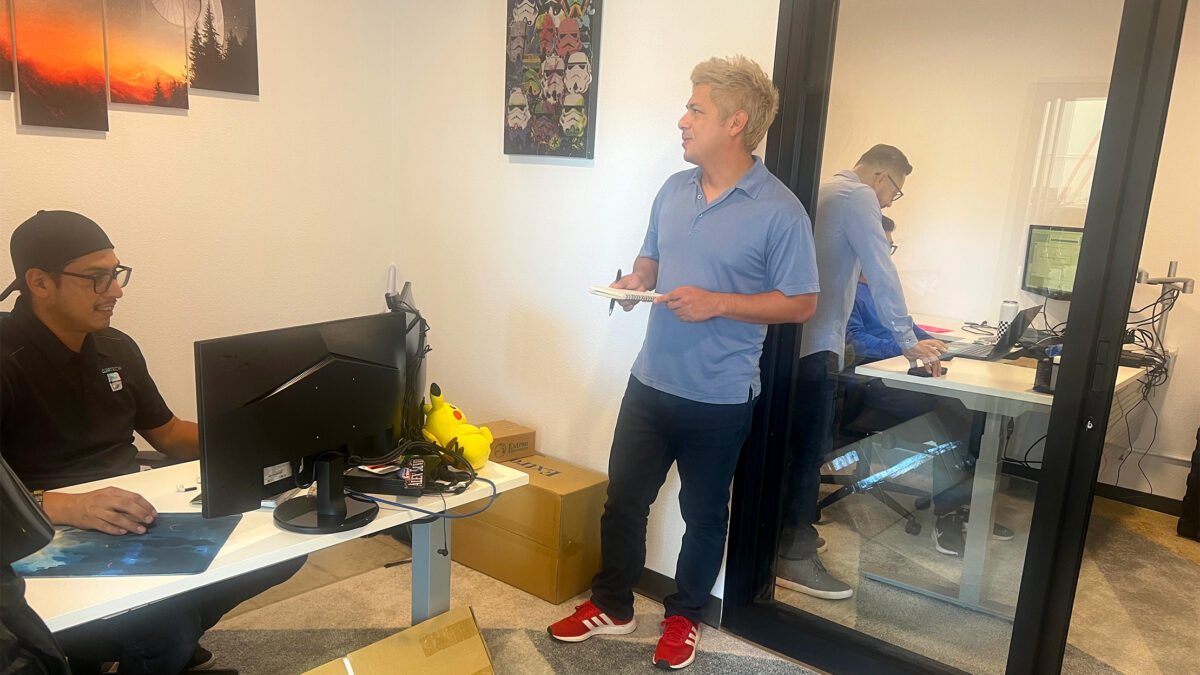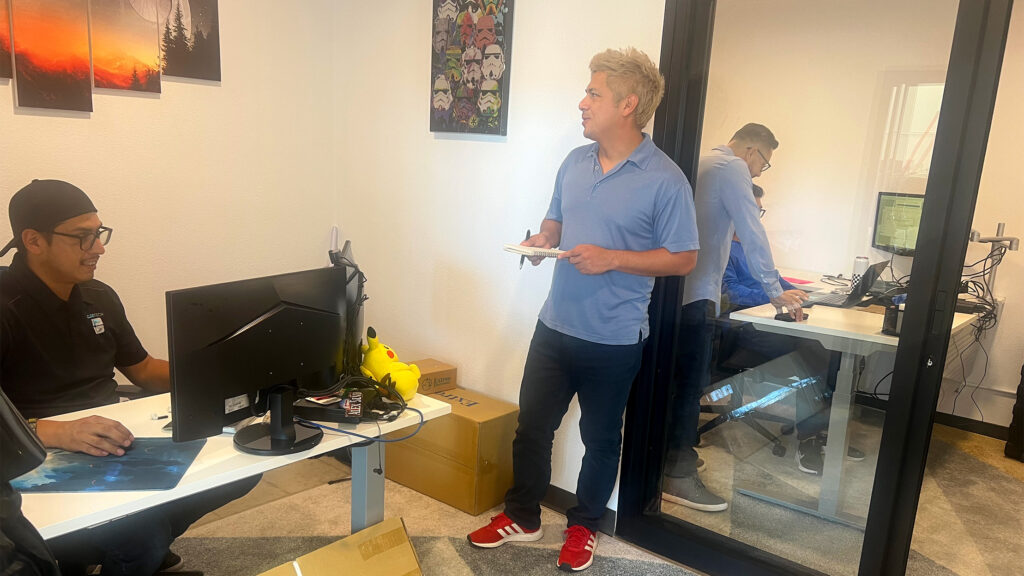 As diverse as our clients are, this year they're reporting remarkably similar experiences: The workplace and educational landscapes are transforming before their eyes; change is the only constant; and labor shortages and supply-chain issues are preventing them from making progress as rapidly as they'd like. They're eager to move forward and are frustrated by the forces holding them back. In the face of these pressures (which we're feeling as well), ClearTech is determined to be a catalyst for our clients' progress rather than another impediment.
To that end, we've been growing and strengthening our team, enlarging and optimizing our tech support and warehouse spaces, and investing resources in improving our customers' service experience ­– particularly in the area of on-site support. The way we see it, even if megatrends and supply chain issues are beyond our control, ClearTech can make a significant difference in our corner of the world. And we're doing that by going "all in" on client service.
Here's a peak into our strategic plan:
Nothing beats hands-on support.
This is particularly true for enterprise clients, where change is coming fast and furiously. As they scramble to transform the workplace and adapt to a hybrid world, they're more reliant than ever on their collaboration technology.
Recognizing the stakes for our customers, we resolved to ramp up customer support accordingly. And one of the most effective ways to do that is by providing dedicated, superior, on-site support.
At one of our clients, a large utility company, we have two staffers on location. One provides overarching support to addresses issues that may come up at multiple locations. The other provides executive support (among many other services) based out of the client's corporate headquarters.
"Our onsite technicians require a combination of skills in addition to technical knowledge. For one thing, you have to be a sleuth," says ClearTech Service Manager Matt Sher. "Glitches can occur on the user end, somewhere deep inside IT, and anywhere in between. When it's not obvious where the issue is, you've got to be dogged about getting to the source of the problem."
One thing Matt has learned about executives: "They can be demanding and impatient, but if they know you're actively pursuing the resolution to a problem, they'll be understanding. The thing is, you can't just pay lip service to providing support. The client has to SEE that you're as invested as they are in resolving the issue. So, on top of everything else, this position demands a real problem-solving mentality."
That insight is one of the reasons Matt has been promoted to Service Manager. All our on-site executive team support team members will be looking to him for the guidance and support they need to provide the same caliber of service that has made Matt a jewel in our service crown.
When new equipment is scarce, ensure that current equipment performs at its peak.
We live in a time of planned obsolescence with shorter and shorter AV technology life-cycles. Many manufacturers care about quality only insofar as it will keep their gear functioning until the next iteration is rolled out and they can score another sale. 
One of the consequences of this kind of thinking is the horrific amount of e-waste our industry generates. And one of the best ways to counter the scourge of techno-trash is by extending the life of existing gear via repair and reuse.
But the story doesn't end there. Now that supply chain issues have dried up the supply of new gear, fixing and repurposing usable devices and peripherals really is the only option for many organizations who rely on that equipment for business continuity. And here is where ClearTech can have a direct impact. We're staffing up to provide repair services. We're also expanding our warehouse and workshop spaces. Furthermore, we're taking advantage of the additional space to stock more inventory.
Hire for character, work ethic and responsiveness.
Technical knowledge can be imparted. Character ­– and caring – cannot. A major reason ClearTech often beats out much larger integration firms for enterprise accounts is because of the type of people on our team.
Say we're providing live event support for a corporate client's critically important investor meeting. "You need someone with the skills to make sure the event goes off without a hitch," says ClearTech Director of Technical Services, Adam Mejia, "but that's just part of the equation. Personality, problem-solving acumen, social skills, and a smooth and steady demeanor are all essential to instilling confidence and trust. A large number of our c-suite clients will ask for ClearTech support staffers by name. That's an indication that we're providing real value to them."
Incidentally, ClearTech Live support is one of the industry's great bargains. "There are companies dedicated to providing services of this nature, and they charge many thousands of dollars for them. For all but the most elaborate events, however, our executive support team can set up, produce the meeting, and handle the teardown for a fraction of the cost," says Meija.
Be a career destination.
The demand for technology professionals is hotter than ever, and large employers are paying top-dollar for talent. So how is it that ClearTech hasn't just created a team of AV pros, but is adding to it every day?
One of the reasons is we strive to be a career destination – a place where individuals are celebrated and collaboration is prized, where each person can discover where their talents and passions lie, and every team member has the opportunity to realize their potential.
"What's also important," says ClearTech founder and President Christina De Bono, "is to have a real mission as an organization – a purpose that elevates work beyond the transactional. We're serious about cultivating the potential of individuals, but we're also devoted – deeply – to bettering our community, and planet, by founding SAVe, Sustainability in AV, a non-profit organization dedicated to bringing stakeholders together in the AV industry to take concerted action in achieving the 2030 Sustainable Development Goals."
Bottom line: People need to have a reason to work hard and provide genuinely great service to clients. For that to happen, they need both to be valued as individuals and given the opportunity to reach beyond themselves.