ClearTech introduces EduFLEX: The Hybrid Classroom Solution
July 2020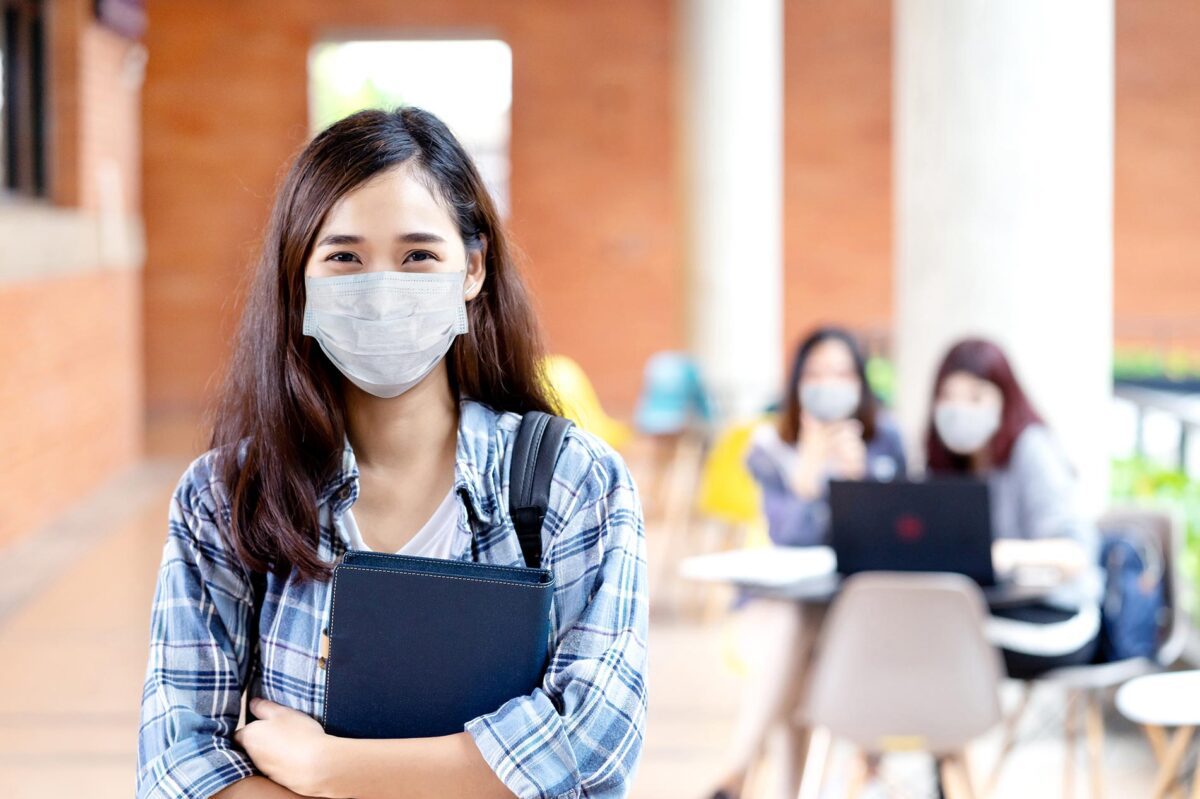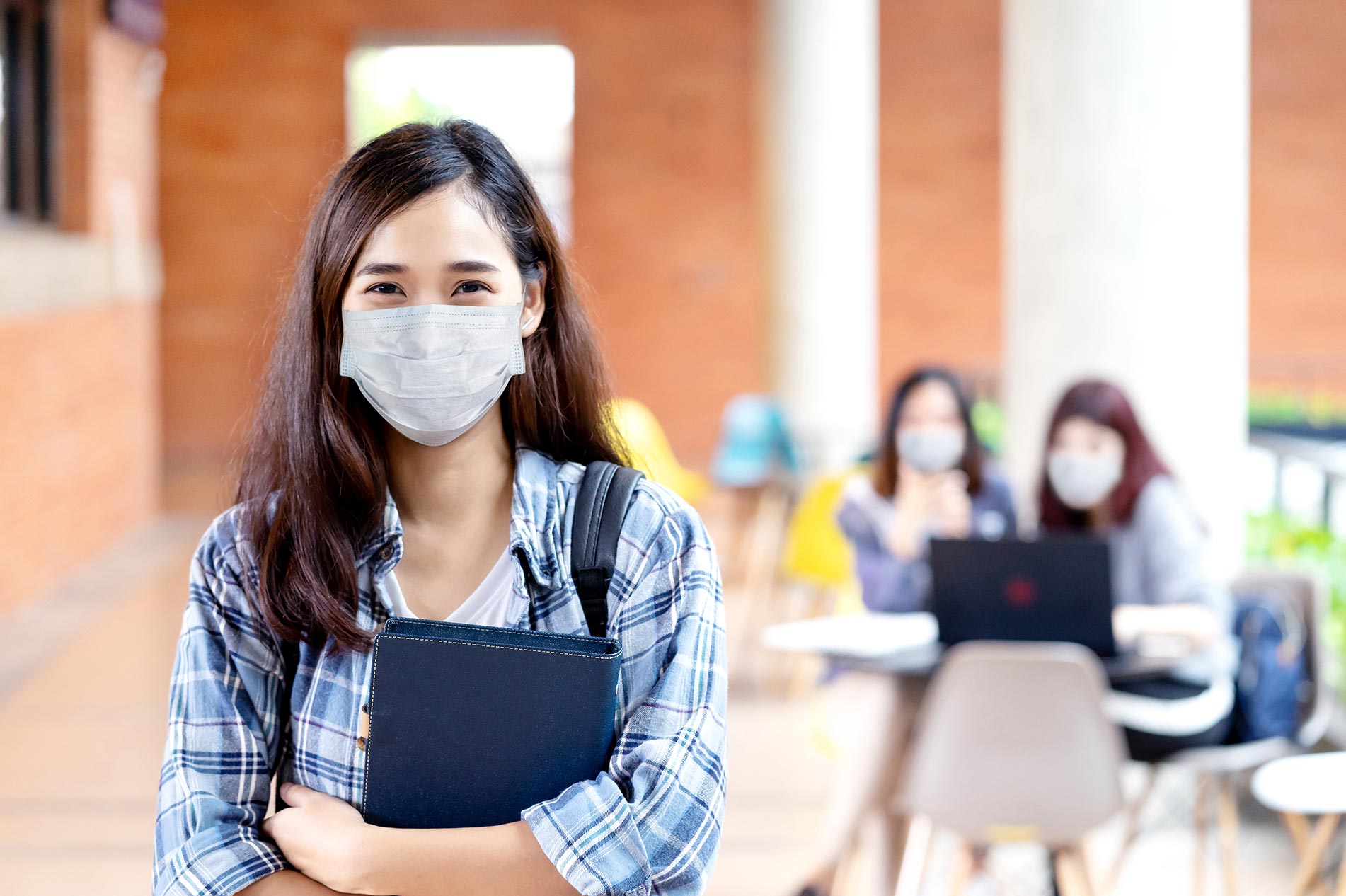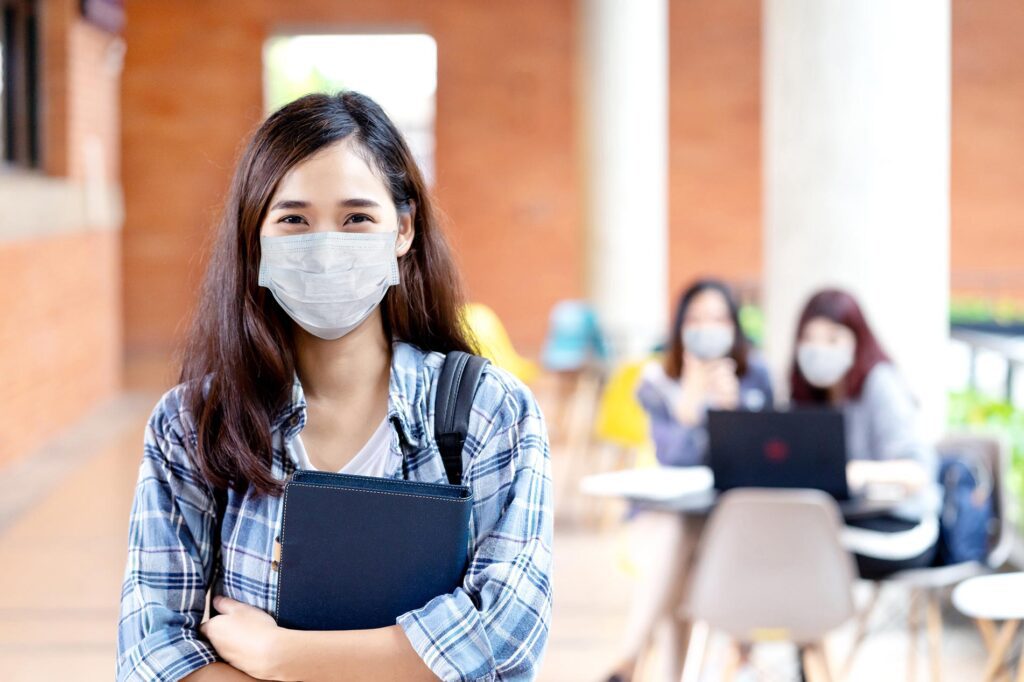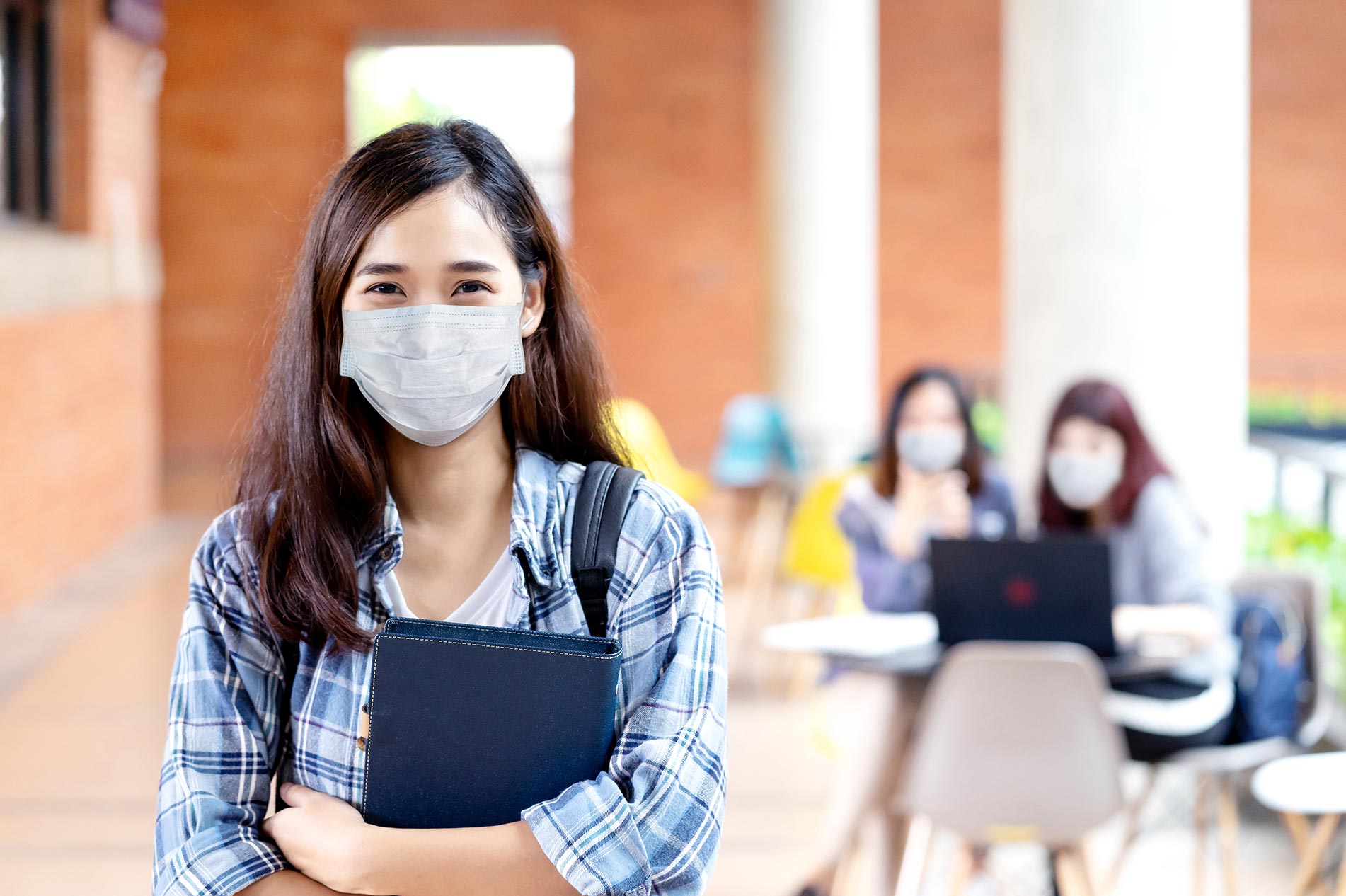 The concept of combining traditional classroom instruction with distance learning isn't new – but in the "new normal," higher ed institutions have dramatically accelerated their adoption of hybrid learning technologies.
ClearTech is determined to provide solutions that are flexible, economical and rapidly deployable.
To help colleges and universities accommodate the new reality, ClearTech has introduced EduFlex: an affordable, scalable, easy-to-implement hybrid solution that brings UC capability to almost any space – even ones without an existing AV infrastructure.
Meeting the need for speed.
Simplicity. Economy. Capability. They're all essential to implementing a workable hybrid learning solution. But perhaps most pressing is the need to move quickly.
"Forward-thinking colleges and universities know there's no time to waste," says ClearTech founder Christina De Bono. "Those institutions that don't adapt to a rapidly changing world will struggle to compete."
The fastest, easiest way to create hybrid learning environments is with IP-based distribution of audiovisual content. And EduFlex does it in a manner that:
Brings true UC capability to the classroom and beyond,
Preserves the quality of the educational experience for in-classroom students and distance learners alike,
Allows instructors to focus on teaching rather than technology,
Simplifies support, and
Provides the flexibility schools need to compete.
"Everything's on the network"
EduFlex offers all the benefits of Unified Communications without the complexity of older technologies. A small number of base components – PTZ camera, microphone system, DSP, PoE switch and interconnect cables – means that EduFlex will be easy for technical staff to support. "The solution is highly uniform from a hardware standpoint, with a very low learning curve for installation and maintenance," says ClearTech CTO Joe Perez.
Moreover, a consistent experience across classrooms ensures easy adoption even by technology-phobic instructors. For example, EduFlex integrates with the Zoom platform in a manner that instructors and students are familiar with. And because the system works well across all major web conferencing platforms, there's no risk to institutions that are contemplating a switch to a different standard.
"It's the best of both worlds," says Perez. "EduFlex offers all the attributes of USB with the economy, flexibility and scalability of an IP network."
In addition, there's zero tradeoff in the quality of image or audio. In fact, video and sound will be superior to what most users have experienced in this setting. Also, installation costs are low. And training and support costs are minimal.
Better yet, EduFlex provides the foundation for everything students need from a hybrid learning solution, including streaming, capturing and recording of all educational content.
The solution for every stakeholder.
In developing EduFlex, ClearTech focused on meeting the needs of all stakeholders – each of whom has specific requirements.
STUDENTS: Today's digital learners want the best possible experience, and are very conscious of receiving value from the educational institution. Whether they're in class or out of it, working alone or in a work group, they demand consistency and quality of education. Hybrid classrooms only work when they provide value consistently (and by "consistently" we mean "all the time, no exceptions"), even though the educational experience is always changing. EduFlex delivers content with exceptional reliability.
FACULTY: While today's students are native to fast-evolving technological change, many faculty members are not. For them, the rapid embrace of digital learning can be intimidating and distracting. In order to attract and retain the best instructors and ensure they're able to fulfill their mission of pedagogy consistently and fully, hybrid classrooms need to work as well for faculty as for students. Instructors will respond to EduFlex with a huge sigh of relief because it fits easily into their natural teaching environments without forcing changes to the way they teach.
ADMINISTRATIVE AND SUPPORT STAFF: From facilities managers to IT workers, the legions of staffers who maintain your technology infrastructure need workable, scalable solutions for classroom conversion and everyday technology maintenance. EduFlex is embraced by this constituency because it's easy to implement, update and support – an important advantage whether you're bringing hybrid technology to two or 200 classrooms.
EXECUTIVE LEADERSHIP: In addition to their concern for students, faculty and staff, university executives are keenly focused on the question of value – in several senses. Converting scores of classrooms into hybrid learning environments needs to be financially feasible, of course; procurement and budgeting will always be top of mind. But just as important: Will this technology investment support the institution's brand and reputation? Will it be a true representation of the educational experience they promise to provide? This is a profoundly important question in an era of skyrocketing tuition and increasing competition among higher ed institutions. Increasingly, "good enough" just isn't good enough – not for the prices they charge, nor considering the high expectations of learners.
We created EduFlex with all this in mind.
Getting Started.
For clients contemplating the hybridization of their learning environments, the first thing we do is listen – because while the issues they face are largely similar, every college and university operates within a unique set of circumstances. And the path to addressing their objectives has to take that into account.
Once we have a clear understanding of what each client needs from EduFlex, ClearTech tailors the solution to their particular needs. We create a test system to ensure that this custom solution works perfectly right out of the gate. And throughout the process, we solicit and incorporate client feedback to ensure that the result delights – but doesn't surprise.
Learn more about EduFlex by contacting ClearTech. We'll listen to what you say, and respond with the solution you need.