A SAVe-themed Thanksgiving Celebration to Remember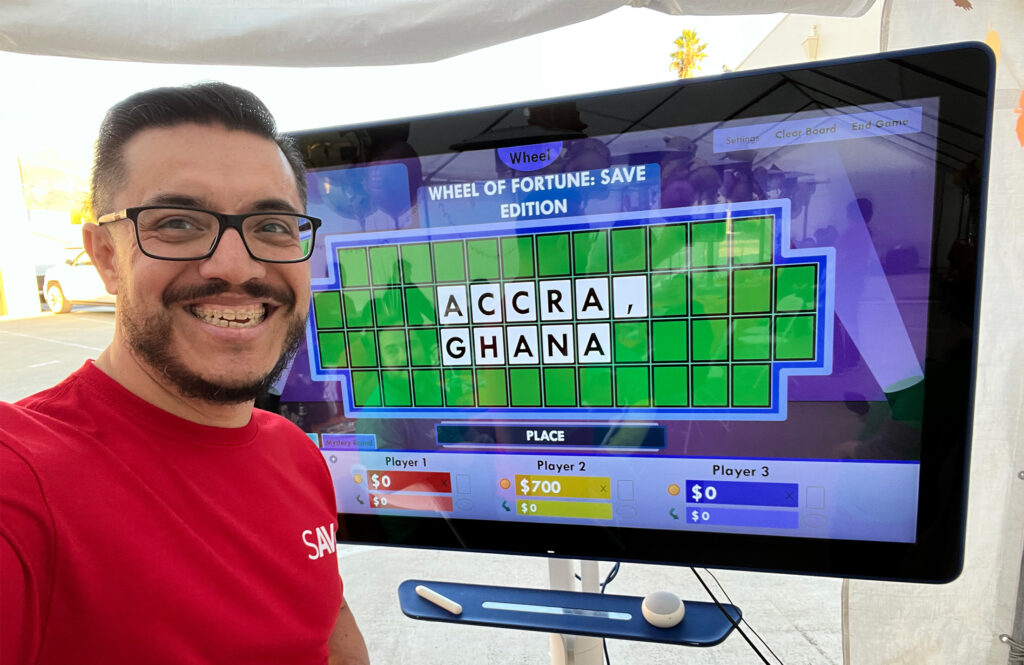 Ever year ClearTech hosts a themed Thanksgiving party for our staff, their families and ClearTech's extended family. This year we dedicated our celebration to SAVe, or Sustainability in AV, a non-profit organization we founded earlier in 2022 to bring stakeholders in the AV industry together to take concerted action to advance the 2030 Sustainable Development Goals.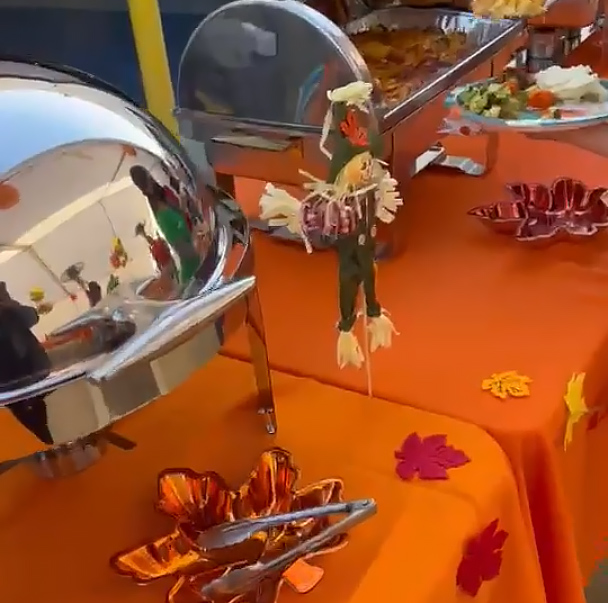 As always, we began the day with an all-staff gathering, where we reflected on the incredible gains and accomplishments of the past year. In addition to the founding of SAVe, our team commemorated many well-deserved promotions, fantastic new hires, and the impressive contributions made by staffers to bring in new business and deepen our existing client relationships. 
And of Course, Food!
Then the celebration began in earnest, with a full Thanksgiving dinner prepared by our own David Navarro, owner of Iggy's Catering. From the turkey and ham to the myriad sides and desserts, it was a meal to remember. And the ambiance of the gathering – including the tent, lanterns, balloons and other Thanksgiving decorations – only added to the flavor.
Spinning for Knowledge
After we ate, it was time to nourish our minds, while satisfying our love of competition. Earlier in the day, everyone had been giving a SAVe t-shirt. Red t-shirt recipients were on one team while those who got a green t-shirt were on the opposing team.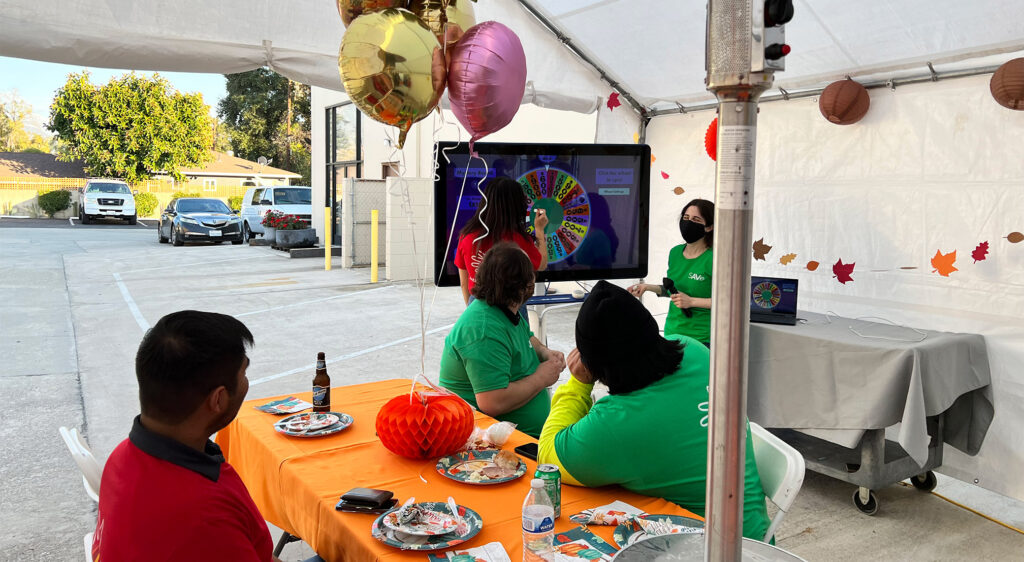 The game: A SAVe-themed version of Wheel of Fortune, with questions and answers highlighting SAVe's mission, the 2030 Sustainable Development Goals (SDGs), and salient facts in the struggle to achieve sustainability. Winners received gift cards. All participants absorbed a wealth of knowledge.
For more information and how to get involved with SAVe, please visit the website at www.saveav.org.