Thuy To Named ClearTech's New Vice President of Operations & Finance
March 2023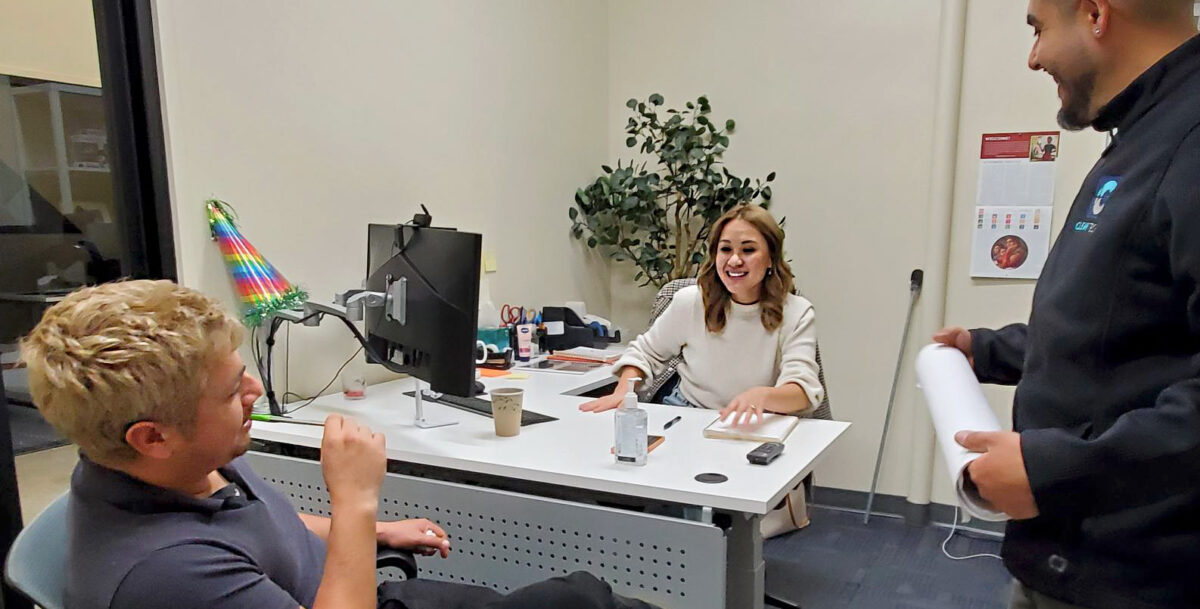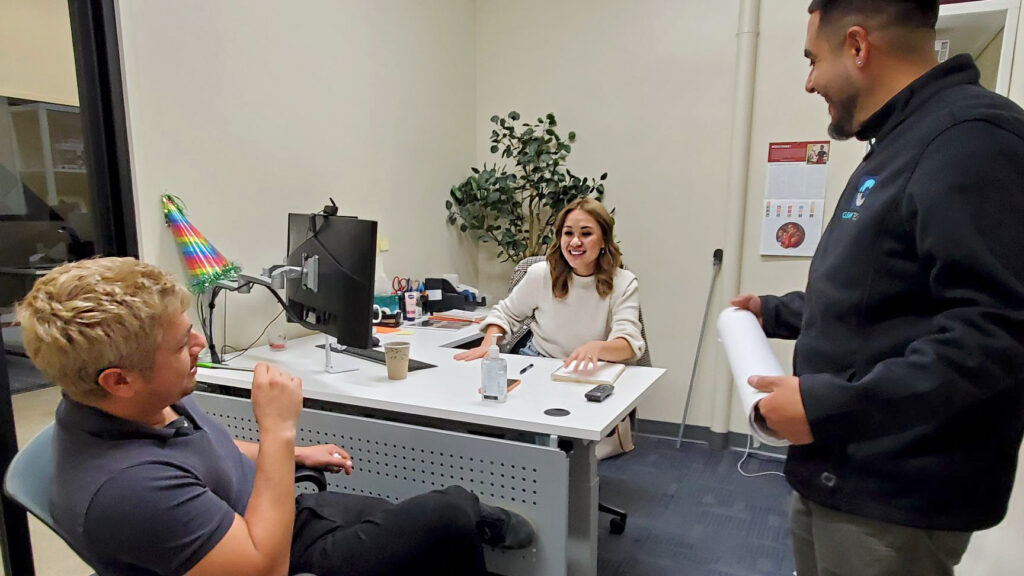 We are thrilled to announce that Thuy To, formerly Director of Operations at ClearTech, has been promoted to the position of Vice President of Operations & Finance.
In her role managing ClearTech's operations over the past several years – some of the most tumultuous times our company and industry have ever endured – Thuy has been integral to our success. Over the last year, as ClearTech entered a new phase of growth, it became increasingly clear that we had just scratched the surface of her capabilities. That's why this is a promotion that not only rewards Thuy for her contributions, but positions ClearTech to serve our customers more comprehensively and seamlessly than ever before.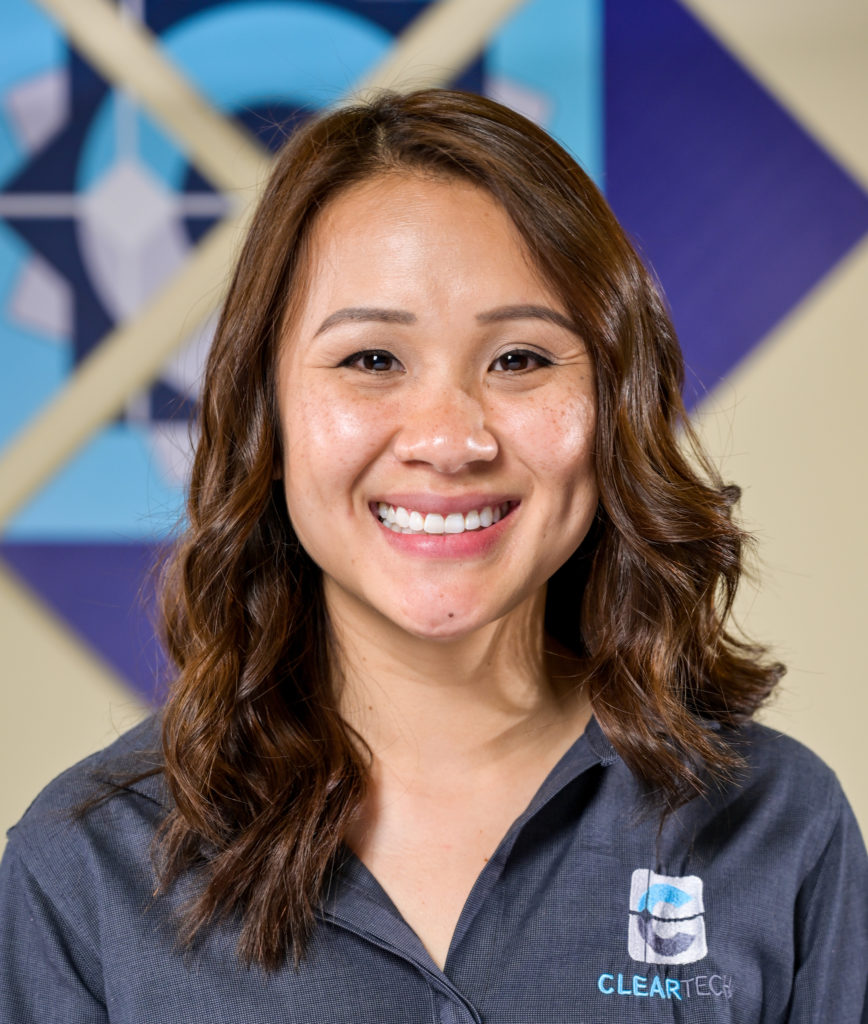 A Key Step in ClearTech's Growth
"In an era of rapid and profound change in both the corporate and educational sectors, what ClearTech does is absolutely mission-critical for our clients," says Christina De Bono. "To meet our responsibilities, we need a very streamlined and robust operation to be able to execute the AV integration systems our clients need, and this is the area where Thuy excels. In her new, more strategic role on the operational side of our business, Thuy will help ClearTech be the partner our clients deserve."
Echoing De Bono, ClearTech CTO Joe Perez zeroes in on Thuy's ability to develop the processes that are essential to growth. "Wherever there's a void, Thuy has been instrumental in helping us fill it, whether it's by offering her ideas of how to address those gaps, or just taking the initiative on her own. Thuy's work ethic is unmatched."
We spoke with Thuy about the new position and where's she's looking to apply her talents.
How do you see your role as VP of operations and finance?
In my new position, I'll have the opportunity to be more strategic and proactive. I've been managing operations for the past six years or so, and in that capacity I oversaw accounting and had a hand in finance. But traditionally we'd been more reactive in our response to changing circumstances. Now we're at a stage of growth where it's critical to look at operations more strategically – to anticipate, plan, and act to advance our objectives.
Do you have specific goals for what you want to tackle first?
Yes. In fact, even before I was officially named VP, I drew up a list of 30, 60, 90 and 180-day objectives. Most of what I want to accomplish bears directly on managing our growth. For example, I want to expand some of our banking relationships to increase flexibility for large purchases of equipment. I also want to automate job costing procedures and optimize staff training on that front. That's important to our clients because of the clarity and predictability it will bring to the estimating process. Hand in hand with that, I'm going to move quickly to create dashboards for operations, finance and sales so that we can have the clearest possible picture of each department's financial health at any given time. This will help us run more smoothly, but just as important, it makes us more responsive to our clients.
What are the qualities that are important to have in your new position?
A sense of accountability is crucial. I've always feel a sense of responsibility to do everything I can to make our business a success. Our leadership team has placed its trust in me, and I don't take that for granted. But what's also important is to have a mentality that leads you always to be looking for ways to improve operations. What I love about this new position is that it will give me greater insight into the bigger financial picture while affording me the opportunity to act on those insights.
What else do you bring to the role of VP of finance and operations?
A love of economics, and my strengths in research and analytics. NSCA, the industry association that we're very closely involved with, publishes its Financial Analysis of the Industry, along with a Compensation and Benefits Report. I just devour them. People learn in different ways. Some are visual learners. Others need a more hands-on experience. I'm a sponge for charts, graphs, and tables. You may think there are things that can't be put on an Excel sheet, but I'm convinced that Excel can accommodate EVERYTHING. My life is on an Excel sheet!
It sounds like you have a pretty well-defined way of tackling problems.
Well, some things just seem really obvious to me. You do the research, collect the data, step back and study it, then draw parallels to what you're trying to find out. Honestly, I can't wait to dive into the data to help ClearTech continue on our upward arc.