Hunting for Treasure – and finding it – at InfoComm 2022
August 2022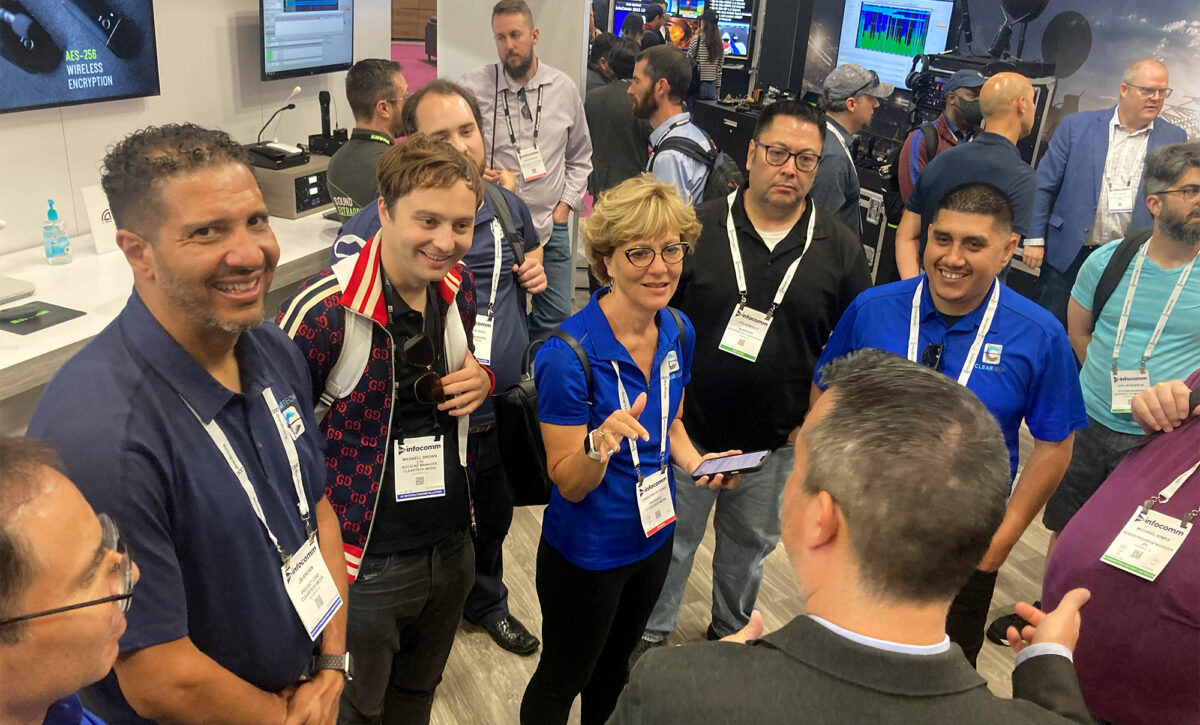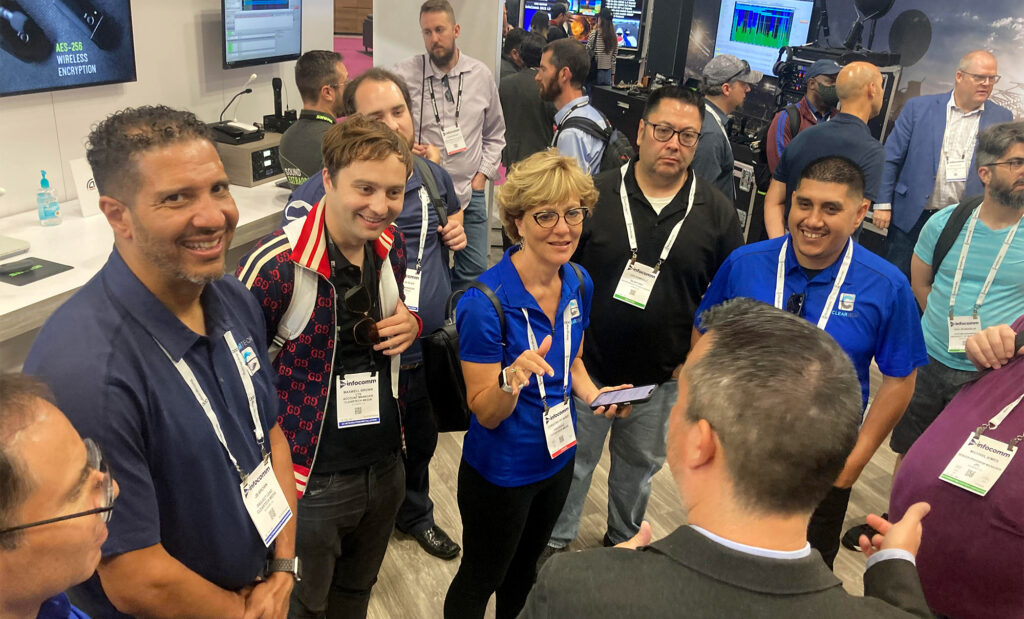 Each year, AV pros come together at InfoComm, our industry's largest tradeshow, to see and showcase products, take continuing-education classes, and grow their professional networks. But 2022 was different:
This year, we were on a mission.
"In the face of supply chain issues that have forced so many integrators to pull back on their services, our goal was to find great products that manufacturers can actually deliver on," says ClearTech founder Christina De Bono. "Concurrent with that quest, we also sought out products and providers who align with our commitment to offer our customers more sustainable technology solutions."
Determined to uncover "InfoComm's Hidden Technology Treasures," the ClearTech contingent divided itself into teams and methodically surveyed InfoComm's vast products and solutions landscape.
Two of ClearTech's most intrepid technology sleuths were solution architect Max Brown and VP of business development Brian Reilly. Among the offerings they found most impressive:
What We Found
Apantac

"I'd heard of Apantac, but hadn't used any of their products," says Max, "but the more I've learned about this company, the more impressed I am." Apantac is an innovative designer/developer of high-quality, cost-effective solutions for image processing and signal extension and processing. Better yet, their solutions come in a wide range of form factors. We're particularly excited about their multiviewers, but everything this company creates warrants close attention.
Audio-Technica
What makes this well-established company a "Hidden Technology Treasure" is the fact that it's actually DELIVERING on its products. Unlike many competitors that are reporting lead times of up to a year or more, Audio-Technica reports a 45-day delivery time on most of its products. Not only that, its products integrate beautifully into a wide range of solutions for business and education, our two principal sectors.
Aurora MultiMedia
Here's a company that may be unfamiliar to you, but you should definitely get to know Aurora. This made-in-the-USA manufacturer offers a broad range of products, including 10G and 1G AV-over-IP devices and systems, DSPs, amplifiers and microphones. They were initially brought to our attention by various industry consultants, all of whom gave Aurora positive reviews. When we saw them at InfoComm, we also learned that they're able to deliver their products right now. Great performance, great delivery model – two huge assets in today's AV landscape.
AVgear.com
Based out of Las Vegas, AVgear.com provides new, refurbished and certified professional audio, video, lighting, staging and production gear and accessories. Companies like this are going to be integral to advancing sustainability in the AV industry, because right now our sector gobbles up scarce natural resources to produce new equipment and generates an unconscionable amount of e-waste when that gear is replaced. By providing a forum for industry members to extend the life of the technology solutions we design and deploy, AVgear.com is making a big contribution to meeting the 2030 Sustainable Development Goals (Learn more at Sustainability in AV, or SAVe.).
Convergent Design
Perhaps the newest company we discovered, Convergent Design's audio pickup and auto-framing technology is a real innovation in conferencing and live-streaming applications. It's new Erika AI system includes face-tracking, support for up to four UHD cameras, and ultra-fast voice-activated switching. Each participant (up to 20) has their own unique (virtual) camera and wireless microphone, enabling a superior close-up view with minimal echoes and reverb. A great example of innovation in conferencing, "This is a company we're watching very closely," says Max. Another item in the plus column: Convergent Design's products are designed and made in the USA.
Joan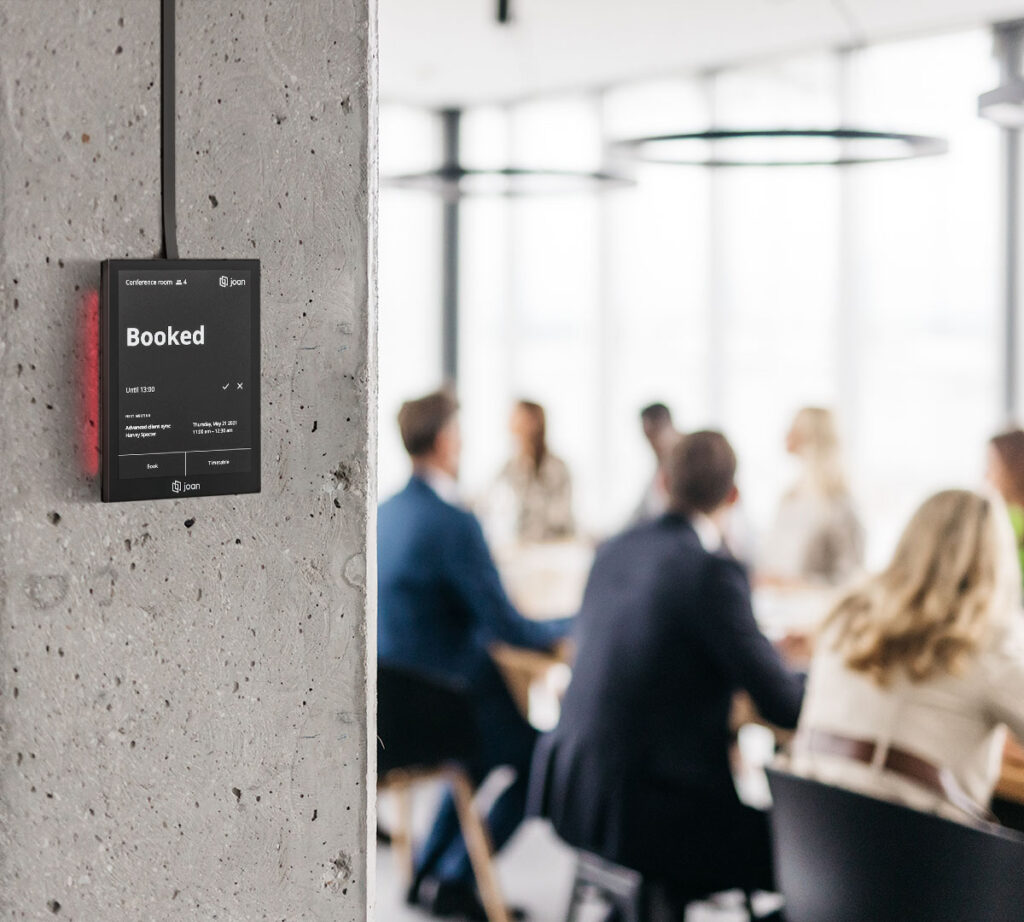 One of Max's favorite finds, Joan provides innovative products to help organizations manage their ever-evolving workplaces, including meeting-room scheduling, desk-management, way-finding and visitor-management solutions. "There are a lot of things to love about Joan," says Max. "For one thing, its products boast extreme power efficiency, drawing just 1/100 of the power needed by a tablet."
Also important: Joan's products are built to last at least five years, and they boast a failure rate of just 0.63%, the lowest in the industry. When they do come to the end of their useful life, Joan devices' high-quality recyclable materials reduce the toll on the environment. We also like their simplicity of operation, commitment to security, and the ease with which they can be integrated into larger solutions.
K-Array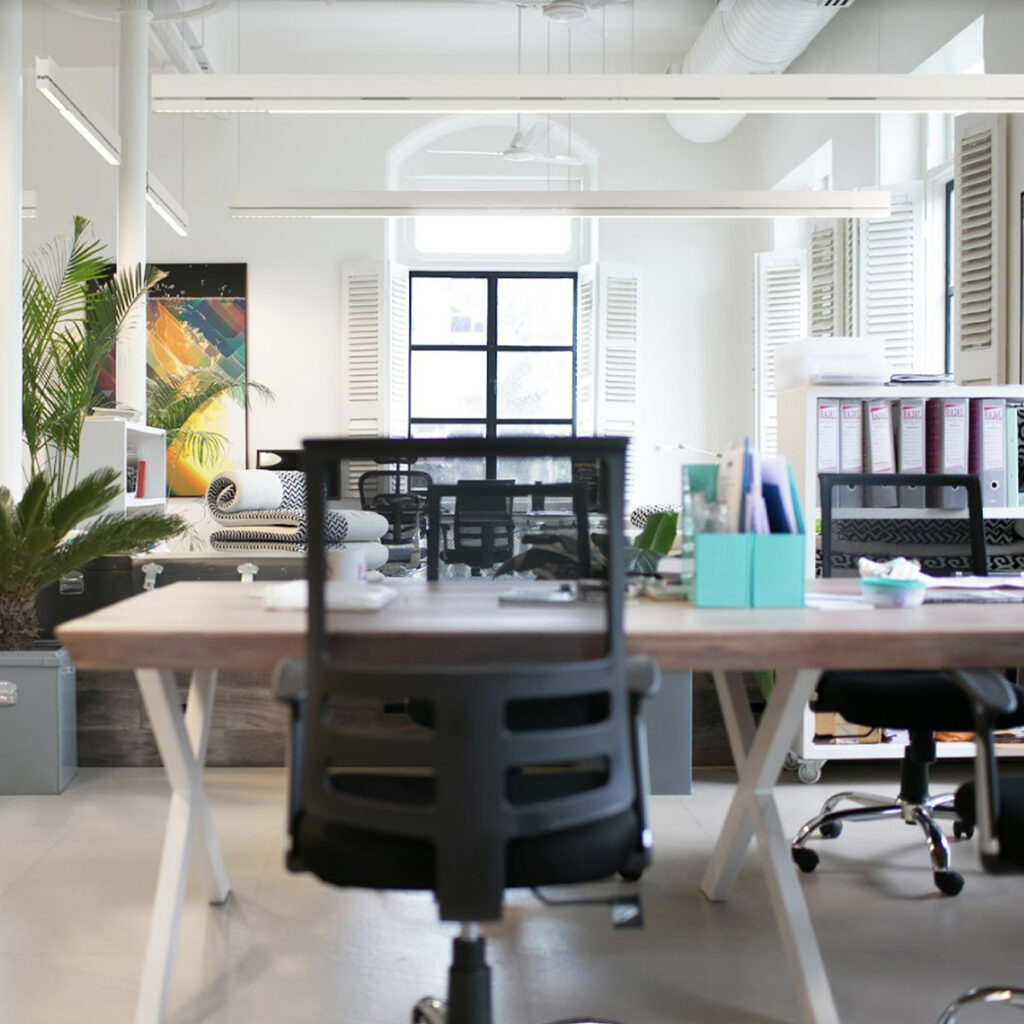 We can't say that K-Array is an InfoComm discovery for ClearTech; we've known about this innovative Italian audio company for some time now, and are actually using them on some current projects. But it's important to mention K-Array because they're always introducing interesting products. For example, "The Anakonda is a flexible, ribbon-like speaker that you can run like a wire," explains Max. "It can be almost invisible, yet the sound is huge. K-Array also has something called the RAIL system, which is an overhead light fixture that doubles as a speaker."
Brian was just as impressed as Max. "K-Array are masters of getting big sound from small speakers," says our VP of business development. "They can fit into all kinds of spaces and be inconspicuous and still perform like gigantic speakers."
LEON Speakers
When both performance and aesthetics count, this Ann Arbor-based speaker manufacturer's solutions for video conferencing, distributed audio, and technology concealment must be part of your consideration set. From off-she-shelf to custom solutions, Leon is an exemplar of American craftsmanship.
QSC Pro Audio

"This company has been on my radar for a while," says Brian. "They're typically known as an audio company – a really, really good one – but in their Q-SYS offering, they also provide a fantastic end-to-end solution for Teams, Zoom, and other platforms. The company's demo suite is just the best." This fully integrated, software-based audio, video & control platform eliminates the need for cumbersome, single-purpose hardware found in traditional AV systems. It's been successfully deployed at a number of leading universities, and we're excited to introduce it to new customers in that sector.