Enhanced capabilities to support mission-critical meetings.
April 2020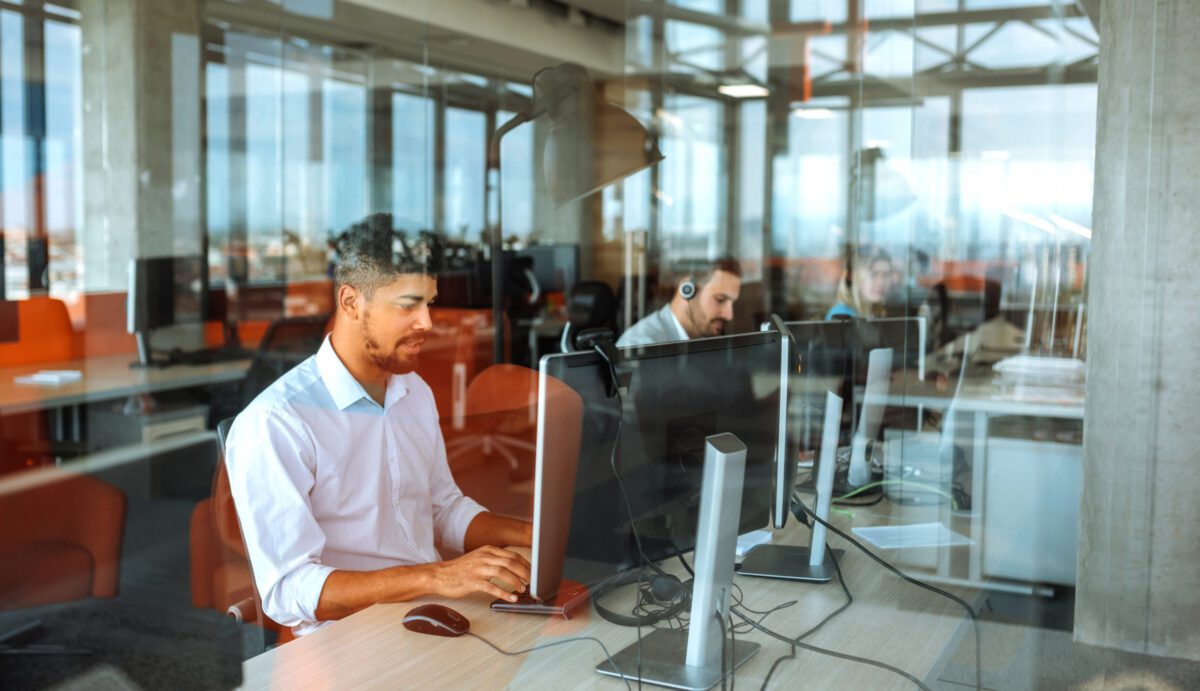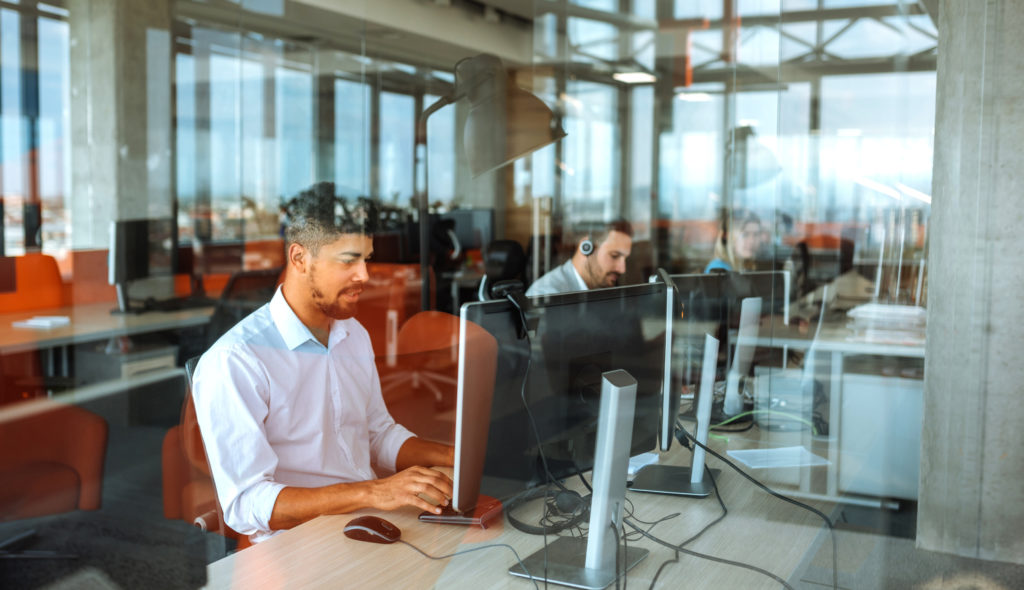 Amid all the uncertainty caused by the Covid-19 outbreak, here are two things we know for sure:
Videoconferencing has never been more important to maintaining business continuity. And with our enhanced help desk and remote monitoring capabilities, ClearTech is better equipped than ever to ensure you get the most out of your conferencing technology.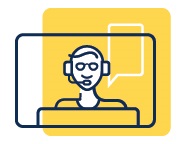 We're now able to offer you unparalleled 24/7 help desk support for your remote communication.
Choose from three tiers of support to meet your needs, beginning with easy phone and email access to expert help, and extending to white-glove monitoring and support.
Even our "basic," Tier 1 service ensures that expert assistance is always at hand. Tier II help desk support gives you access to experts who are intimately familiar with your communication infrastructure. Armed with engineering drawings and other technical documentation, they can troubleshoot glitches and talk your team members through most any issue that arises.
And then there's Tier III support – our most effective and robust offering. Think of it as having a technical expert who can directly, immediately step in to diagnose and remediate issues. Available around the clock, our experts can directly access your network and all connected devices to resolve issues remotely, quickly and definitively.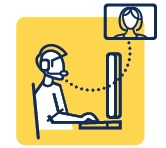 A powerful companion to our help desk support, ClearTech remote monitoring ensures the ongoing functionality of your communication infrastructure and can be tailored to your unique needs. After all, with videoconferencing everything needs to be in working order – from your control processor to your internet connection, display, microphones and speakers. Remote monitoring ensures that every connected component, from hardware to software, is working as it should. Depending on the application, we can even make sure your playlist or video file is playing correctly.
If something goes wrong, rest assured: We'll be on it.
On a basic level, remote monitoring tracks the "heartbeat" of your system, ensuring that everything is in working order. Clients who prefer even higher-touch service can take advantage of our Virtual Attendant option. A centerpiece of our concierge-level, white glove service, the Virtual Attendant is a real person who remotely monitors every aspect of your communication technology throughout the videoconference. Typically, we'll oversee the start of the meeting, then drop off the call to keep your content private while continuing to monitor the technology. If anything does go wrong, 9 times out of 10 the Virtual Attendant can fix it without dispatching a tech, before it becomes a problem.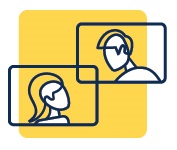 In order to provide the level of service these times demand, we've expanded our involvement with a trusted partner in this realm: New Era Technology, a national leader in making remote communication as reliable as face-to-face meetings. By combining our expertise and resources with theirs, we're able to prevent problems before they occur and give you access to experienced support technicians and engineers when you need them.
Part of what makes this partnership so powerful is our shared commitment to our customers, as well as our identical objective for your meetings: zero downtime, every time.
The level of attention you need.
The fact is, the sudden shift to remote work is testing America's videoconferencing infrastructure like never before, and that can lead to glitches. Some are simple, others complex. What they have in common are their consequences: lost time, lost productivity, and lost money, not to mention a corresponding rise in frustration, blood pressure, and occasionally panic.
We're here to prevent that from happening. And we do it by combining the latest technology with the personal attention of AV experts. With ClearTech remote monitoring and help desk support, there's always a live person on the other end of the line – a person who not only has the skills to solve your technology problem, but the ability to provide the peace of mind that comes from knowing we have your back.
We're ready when you are
While many businesses have curtailed operations during the coronavirus outbreak, ClearTech isn't just open – we're working harder than ever to meet the needs of our customers. If you're transitioning to a remote work force during a time of social distancing, discover how simple remote communication can be – with us right beside you.
It's easy to explore our services and support options:
Email
Videoconferencing
Interested in trying out video conferencing with a ClearTech representative? Contact info@cleartechav.com, or call 800.888.2172 to set up a video conference call.
Already a Microsoft Teams user? CLICK HERE to video chat with a ClearTech representative (Monday through Friday, 8:30 AM – 5PM PST)
Voice
General inquiries: 800.561-5070, Ext. 1
Service: 800.888.2172