It's hard to overstate our excitement about Mark Adams' decision to join the ClearTech team. Along with the vast product and project management experience amassed over a 40-year career, Mark brings superb leadership and communications skills to clients and colleagues alike. We sat down with him recently to talk about his skills and experiences in audiovisual (AV) systems design – and what led him to ClearTech.
As a kid, you probably never said, "When I grow up, I'm going to be a project manager." So what led you to make a career out of it?
I was young, newly married and in need of work, and my wife had an uncle who was a big wig in Disney's machine shop, where they made projectors and special effects equipment for their movies and theme parks. I was trained to program computer-run lathes and other equipment, and when Disney moved its machine shop from Burbank to Glendale, I was one of three employees out of 30 who were asked to go along. As time passed, I got more and more into project management, and when my boss left Disney to start his own company, called Iwerks Entertainment, I joined him as its first employee. My job was to do whatever it took to get our creations out the door – from designing and building to installation. One of our projects was a 360° cinema system that we ended up installing all across the world.
That must have been great preparation for your later work in commercial audiovisual (AV) integration.
Absolutely. I not only learned project management, but I developed a good understanding of the projects' mechanics. Those disciplines dovetailed well.
Wasn't there also some dovetailing of professional relationships at the time, too?
Yes, [ClearTech CTO] Joe Perez and I worked together at IWerks. And later, when I served as Director of Project Management at Advanced Media Design in Newbury Park, California, I got to know [ClearTech founder] Christina De Bono from various trade shows we attended.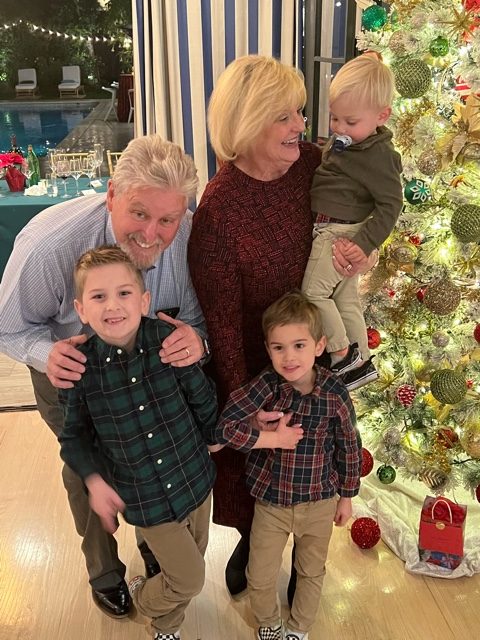 Tell us more about what you do at ClearTech.
Along with managing projects, I'll also assist clients in a consultative capacity – for example, helping businesses and universities determine their AV rollout strategies and plan for their long-term AV solutions. In addition, I'll work closely with our teams to develop systems and processes that enable us to serve clients as efficiently as possible.
What are the qualities one needs to succeed in your position?
I come from a very fast environment where I've had to juggle up to 30 projects at a time. So you have to be a leader who's able to keep everything moving. You also have to be fairly organized. Being a detail person helps, too. I'm not actually great at that, but I have plenty of lists and forms that force me to be more detailed than I want to be!
You've worked for some pretty large companies. What is it that appealed to you about ClearTech?
I've been eager to get back to my roots in integration, and I'm excited to work more closely with customers. I also wanted to work in a setting where we can respond quickly to meet our clients' needs. Simply adjusting a drawing can take weeks at a large company. Here, we can do it in minutes. I remember the team we started with at Iwerks. Walking into ClearTech felt like that.
But this is more than just a growing company. I know the people here. I like and respect them a great deal. Christina and Joe have built ClearTech into a company that truly partners with clients and sincerely wants to do what's right for them. That's what I want to do with my skills, too.
Before we let you go, can you tell us a little about your life outside of work?
Sure! For one thing, I'm a very avid golfer. Whenever I travel, I take my cubs with me. My wife and I also love to spend time with our kids and grandkids. My daughter, Julie, is a professional opera singer who attended the Los Angeles County High School for the Arts and the San Francisco Conservatory of Music. She'll be moving to Hillsdale, Michigan soon, and we're already scouting golf courses there. My son, JD, is also a musician and is managing director for a large music licensing firm in Austin.