An interview about the state of communication technology
When we were in the throes of the pandemic, lots of bold predictions were made about how our work lives would change. Many said that work-from-home would be the new norm. When people did go to the office, they'd pass through body-temperature scanners, adhere to strict capacity controls for enclosed spaces, and activate much of their technology through touchless interfaces.
Few of those predictions have come to pass. What's happened instead is that industry is full-on embracing a hybrid work culture. Yes, some companies are intent on getting everyone back in the office five days a week, but the vast majority have settled on a hybrid middle ground. In fact, they're so committed to it that they're investing enormous resources to facilitate a more dispersed workforce.
We spoke with ClearTech VP of Business Development Brian Reilly about what our clients need to know to navigate the hybrid workplace from the standpoint of technology: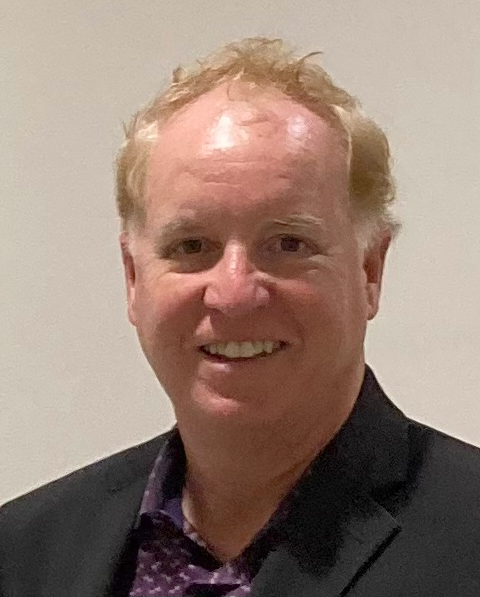 What are you seeing with your clients relative to the hybrid transformation?
There isn't complete agreement on how to move forward. Some business leaders are dead set on getting people back into the office. They're paying the bills on their spaces and want them fully utilized. Other companies may want to return to the pre-pandemic model, but they're accommodating resistance to a complete return. Still other businesses are just fine with going entirely virtual.
But there is one thing everyone agrees on: We need to align our workspace resources to facilitate remote communication, because even if 100% of your workforce goes back to the office, you'll still be dealing with customers and partners who have embraced the hybrid workplace in one form or another. Consequently, EVERY company needs to optimize collaboration across locations.
Have supply chain issues had an influence on the way hybrid offices are developing?
Absolutely. One big effect they've had is in driving simplicity of solution design. Supply chain issues have throttled back many companies' ambitions for meeting room technology. When a crucial piece of equipment may be a year out, the value of going simpler becomes clear.
And the fact is, you don't need the latest and greatest in every space. We have a large media-industry client that's outfitting certain conference rooms with state-of-the-art technology, including 4K displays and highly sophisticated sound integration, but across 95% of their spaces, it's not about having the coolest, most capable system. It's about having the most effective one to get the job done. That need is what's driving growth in our industry.
Talk a little more about what clients want for their meeting rooms in the hybrid era.

Here's an example: When COVID was raging, it seemed for a while that everything was going touchless. Now that pandemic fears have waned, users are coming back to touch-enabled devices in a big way. Moreover, they want those interfaces to be uniform across spaces. We're also seeing strong demand for easy-to-use wireless collaboration. On the technology administration side, employers want security across communication and they need all their solutions to comport with their technical standards and requirements.
Another hallmark of the new hybrid environment is what's referred to as "meeting equity" – which is a uniform experience for all users, no matter where they are. Remote workers don't want to feel like they're being punished for being out of the office. Likewise, those in the office don't want their meetings to be compromised by the need to accommodate remote participants. To achieve equity, you need good cameras, microphones and display devices that are easy to use and reliable in operation, and they should be everywhere collaboration takes place.
Have supply chain disruptions impacted the solutions you're delivering?
Clients are increasingly concerned about putting all their eggs in one basket. There are certainly benefits to going with a monolithic, proprietary technology platform, but if that manufacturer stumbles, end users can suffer serious productivity losses.
This has led solution providers to rethink their relationships with some of the legacy brands. They're looking beyond proprietary systems and exploring newer, more flexible ones so that they'll be ready to handle the next supply chain disruption.
Traditionally, many clients for whom collaboration technology is business critical have found comfort in legacy brands. Now there's a new freedom to look beyond the status quo. The result is expanded capabilities, innovation, and a new fluidity to operations because the newest technologies tend to be designed from the ground up for easy integration with IT resources. This accelerates what was already happening – the integration of AV and IT. And with that, all sorts of other change is occurring.
Can you provide an example of the other changes that are occurring?
Integrators and end users alike are growing technical staff, for example. As technological advances and market forces drive innovation in the solutions we provide, there's a need for people who understand network topology and how to make AV systems work within the IT realm. Consequently, ClearTech has added technicians who have more IT-centric capabilities than in the past. We can teach them the AV stuff, but that IT knowledge will be critical moving forward.
Same thing for our clients. They're hiring and cultivating staff with both IT and AV chops. This convergence has broken a lot of barriers. IT and AV used to be totally separate. As they come together, it's changing the way collaboration technology is designed, deployed and supported.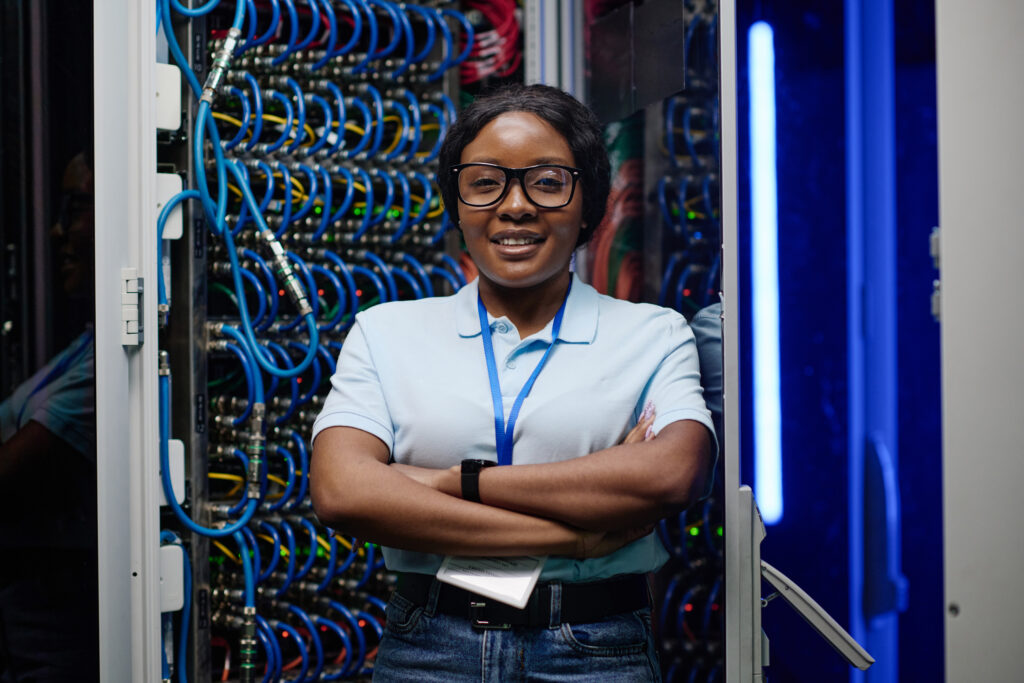 Can you provide an example of a company that exemplifies these trends?
QSC and its Q-SYS system are seeing widespread adoption now. The company used to be purely audio. Q-SYS began essentially as a DSP. Today it's an entire ecosystem that's fully integrated into the IT space.
Not long ago, a big enterprise came to us with a major supply chain-related headache. As they prepared for their workforce's return to the office, they needed to update collaboration technology solutions that, in some cases, hadn't been touched in nearly a decade. But they were discovering that their legacy provider had crazy-long lead times for product delivery. ClearTech took them in a new direction by combining the Q-SYS platform with Logitech Tap Meeting Room Touch Controllers and peripherals. The result was a capable, convenient, cost-effective TEAMS-enabled solution from trusted manufacturers. Across a large workspace, everyone got the same experience via the same interface. End users loved it, and so did the IT folks.
Is there anything about ClearTech that enabled you to jump-start your client's ability to collaborate?
For one thing, we have a young and highly capable team that's fully immersed in AV-IT convergence. They're absolutely on the leading edge of where our industry is going. But just as important, ClearTech is independent and 100% brand agnostic in the solutions we provide. We don't work for a manufacturer. Consequently, we can look at a situation and decide what's best for each client. And because we thoroughly vet every solution we recommend and have such a well-oiled service and support culture and infrastructure, we've really earned the trust of our clients. They know we won't let them fail.
What else is important to your clients?
Our clients care about the same things every client does. They want flexible, capable, cost-effective solutions, and they want to know that they're being listened to. Recently we integrated a conference center for a client that had very particular demands not only for performance but aesthetics. When the integration went live, ClearTech was praised for our fidelity to the client's vision. Our reaction was, "Well, of course we listened to you," but the client had had enough experiences with other technology providers not to take that for granted. I can't stress how important it is to ask the right questions, listen to the answers, and translate your understanding into action. As large, complex organizations scramble to ready their facilities for a return to the office, clients need the kind of service culture we provide. Our solutions may be hybrid, but our approach is 100% client-focused.